Construction Groups Decry Obama's New Union Friendly Policy for Federal Projects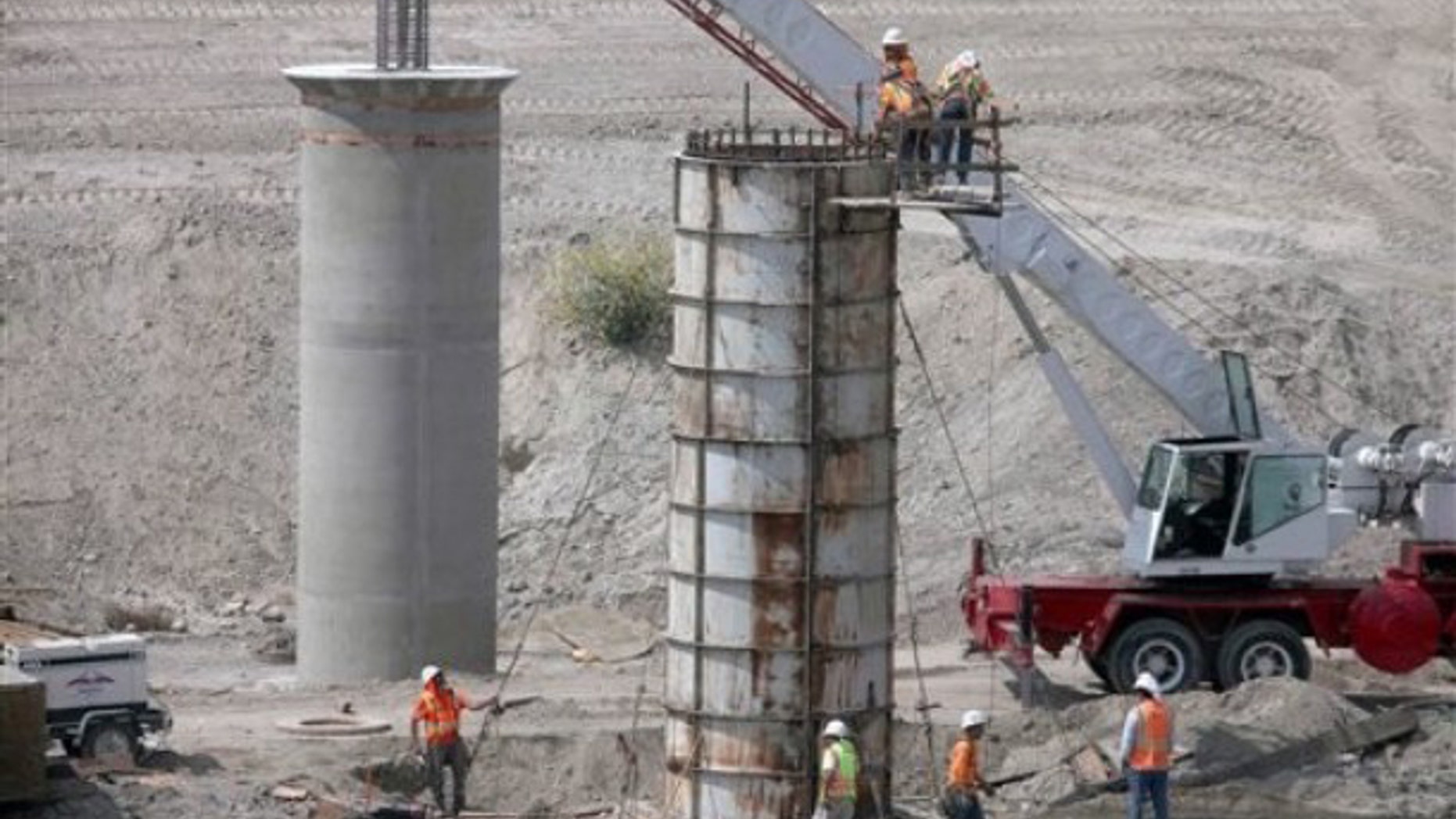 Advocates for the recession-battered construction industry are lining up to challenge President Obama's new policy backing the use of union labor for large-scale federal construction projects.
The policy, which went into effect Tuesday, encourages federal agencies to have construction contractors and subcontractors enter project labor agreements (PLAs) for all construction projects larger than $25 million. Those agreements require contractors to negotiate with union officials, recognize union wages and benefits and generally abide by collective-bargaining agreements.
Opponents of the policy are calling it a payoff to unions. They say it will unfairly steer federal construction contracts to unions even though the bulk of U.S. construction workers are not unionized.
"Anti-competitive project labor agreements are special interest kickback schemes that end open, fair and competitive bidding on public projects," Jim Elmer, national chairman of the Associated Builders and Contractors, Inc., said in a written statement. "Government-mandated PLAs are a handout to a politically connected special interest group and come at the taxpayers' expense."
Elmer said the agreements can drive up the cost for public construction by nearly 20 percent while "unfairly discriminating against the more than 85 percent of the U.S. construction workforce that chooses not to join a union."
"With the construction industry facing a staggering unemployment rate of 25 percent, this is the worst possible time for politics to trump sound public policy," he said. "This final rule shows that the Obama administration is more concerned with paying back its political allies than putting American's entire construction workforce back to work."
But Labor Secretary Hilda Solis called the policy a "win-win" situation.
"They benefit businesses, workers and taxpayers. I've seen the track record in cities like Los Angeles -- high-quality work on projects done on time, on budget and good job and training opportunities that strengthen our communities," she said in a written statement.
Mark Ayers, president of the AFL-CIO Building and Construction Trades Department praised the policy.
"Contrary to claims by those who oppose these agreements -- who subscribe to a 'race to the bottom' mentality, where success is predicated on the ability to assemble a low-wage, easily exploitable workforce -- PLAs have proven over and over that they are a valuable, market-based tool that ensures superior job site management, project efficiencies and workforce productivity and development."
Obama's policy restores a Clinton administration order that was revoked by President George W. Bush. Obama quietly signed the executive order last year, just days after taking office. The order went into effect Tuesday.
The Associated General Contractors of America, a construction industry advocate, expressed appreciation that the rules did not retroactively impose agreements on contracts that have already been awarded. But the group still dismissed the rules as "costly and counterproductive."
"We continue to strongly oppose any effort by government officials, who often have little or no experience in construction labor relations, to undermine existing relationships between contractors and construction workers by imposing project labor agreements," Stephen E. Sandherr, the associations' chief executive officer, said in a statement.
"Any comprehensive review of existing construction worker benefits and current federal contracting guidelines will prove that government-mandated labor agreements are as unnecessary as they are costly and counterproductive," he said.
"That is why we will continue to encourage agency officials to exercise the broad latitude provided by these rules to avoid imposing these agreements."
Republicans called the policy a "job-killing" move.
"Project Labor Agreements reduce competition, increase costs for taxpayers, and add layers of bureaucracy and red tape to federal construction projects," Rep. John Kline, the top Republican on the House Education and Labor Committee, said in a written statement. "Creating a formal federal process for imposing these Depression-era mandates on construction projects may be a win for special interests, but it's a loss for workers, taxpayers, and small businesses hoping to compete for federal jobs."
"The likely consequence of this new federal regulation will be higher costs for taxpayers and far less competition among job creators trying to get the American economy back on track," the Minnesota Republican said.