Congressional Calendar November 19, 2010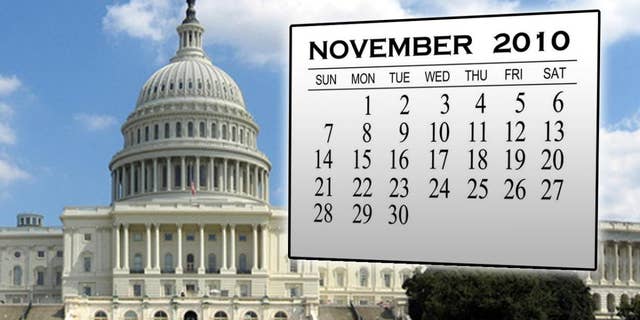 Say cheese! House freshmen pose for their class photo on the Capitol House Steps at 8:00 a.m. ET.
After the picture it's off to the lottery. Departing members have cleared out their former offices and now it's time for the new folks to draw numbers to see who will have the pick of the litter. The raffle begins at 9:00 a.m. ET. Molly Henneberg will follow Rep-Elect Hansen Clarke, D-Mich., as he combs the hallways of the Cannon, Longworth, and Rayburn House Office Buildings in search of the perfect headquarters. But if he's unlucky, he may find himself setting up shop in the office that no one else wants...