Congressional Calendar December 1, 2010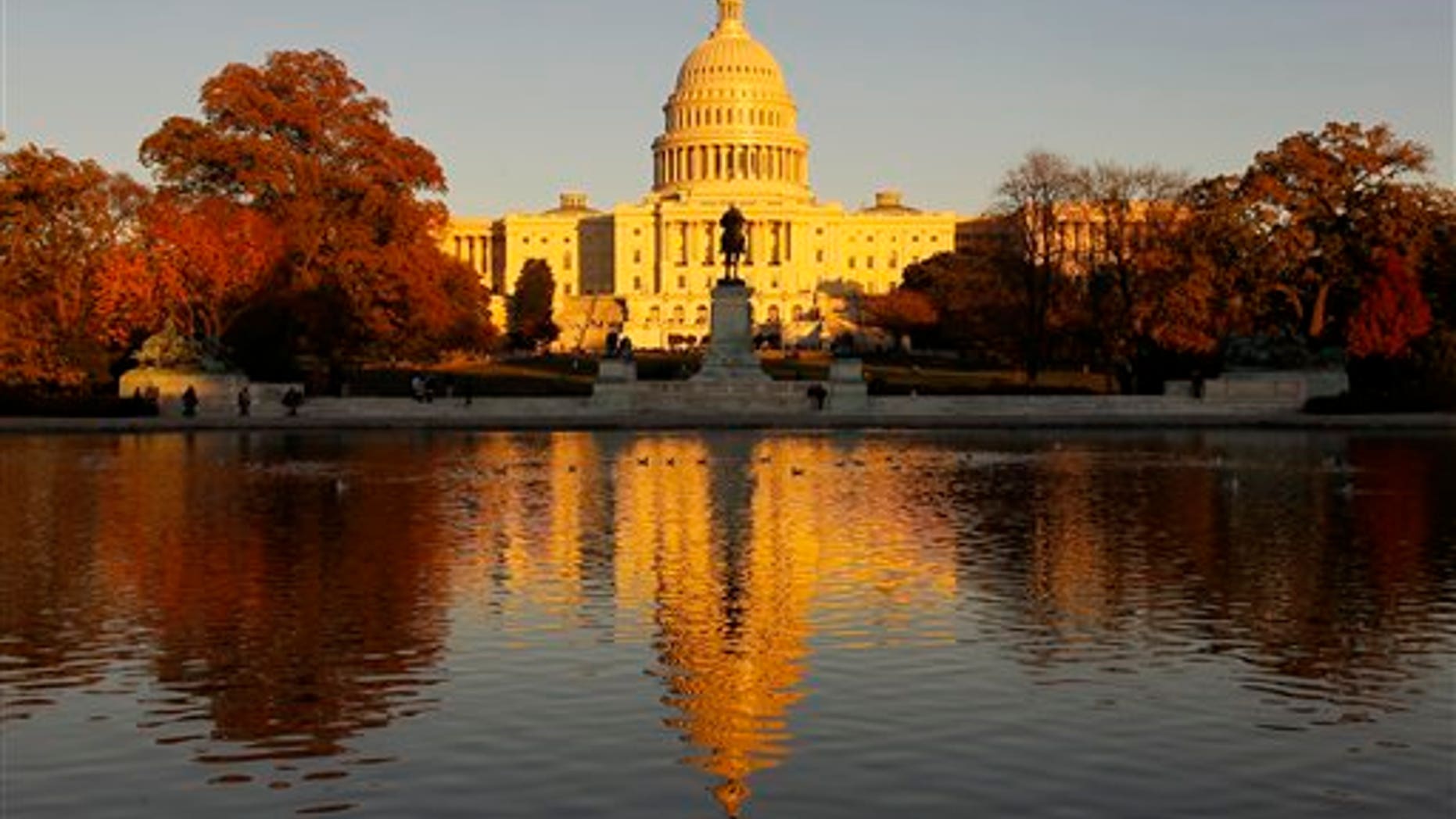 The newly formed bipartisan, bicameral tax cuts working group meets in the Capitol to find common ground on a way forward on the expiring Bush tax cuts. Sens. Max Baucus, D-Mont., and Jon Kyl, R-Ariz., represent the Senate; Reps. Chris Van Hollen, D-Md., and Dave Camp, R-Mich., will be there for the House; and Treasury Secretary Timothy Geithner and Office of Management and Budget Director Jack Lew offer the White House's perspective.
President Obama's National Commission on Fiscal Responsibility and Reform, or Debt Commission, holds a public meeting on its final report at 9:30 a.m. ET, followed by a press conference. The report will require support from 14 of 18 commission members in order to trigger a vote in Congress. A vote on the plan is scheduled for Friday.
Disgraced Rep. Charlie Rangel, D-N.Y., may have his censure resolution voted upon and punishment meted out Wednesday. The resolution would be read aloud and entered into the Congressional Record while Rangel stands alone in the well of the House Chamber. Members will then vote on approval of the measure. If it passes, he would be the third House member to receive such a punishment since the establishment of the House Ethics Committee in 1966 and the first since 1983, when two lawmakers were censured for improper sexual conduct with House pages.
House Speaker-designate John Boehner, R-Ohio, holds a day-long summit with newly elected Republican governors. Boehner and the chief executives of several states plan to discuss spending cuts and job creation measures. A media availability follows at 5:45 p.m. ET.
The House Select Intelligence Committee holds a closed briefing on the ongoing WikiLeaks scandal. We'll be staking it out.
We'll be following all these stories and more, so stay with Fox News for all the latest.