Congress moves to block 'victory tax' on Olympic athletes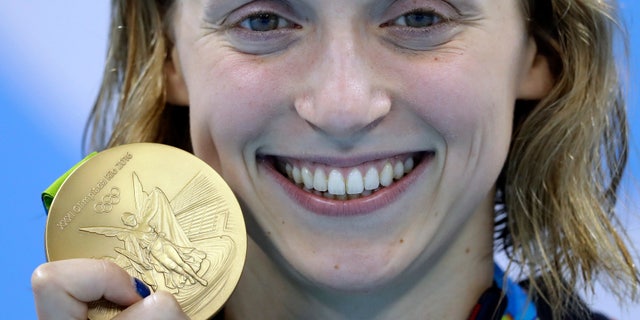 NEWYou can now listen to Fox News articles!
A bill moving forward in Congress would block the IRS from taxing most medals or other prizes awarded to U.S. Olympians.
The U.S. Olympic Committee awards cash prizes to Olympic medal winners: $25,000 for gold, $15,000 for silver and $10,000 for bronze. That's in addition to the cash value of the medals themselves: about $600 for gold and $300 for silver. Bronze medals have little intrinsic value.
Because the money is considered earned income, it is taxed — a practice some lawmakers refer to the "victory tax."
The Senate passed legislation to make the winnings tax-free just before the Summer Olympics. The House approved a similar bill on Thursday, 415-1, and the bill now goes back to the Senate.
The House bill would allow Olympic taxes on high-profile athletes such as swimmer Michael Phelps who earn more than $1 million a year.
For Phelps, the tax bill for his five golds and one silver won in Rio could be steep — as much as $55,000. Gymnast Simone Biles faces a possible $43,000 tax bill for her haul of four golds and one bronze.
Unlike Phelps or Biles, "the vast majority of Olympic and Paralympic athletes will never sign an endorsement deal or get paid millions of dollars to compete. They're school teachers, full-time students, retail workers and more," said Rep. Robert Dold, R-Ill.
When the athletes return home with a medal for Team USA, "the IRS forces our Olympic and Paralympic champions to pay a penalty for their success. Our bipartisan bill ensures that these athletes can remain focused on fulfilling their Olympic and Paralympic dreams without the fear of getting a huge tax bill in the mail," Dold said.
Olympic athletes "should be worried about breaking world records — not breaking the bank— when they earn a medal," said Sen. Chuck Schumer, D-N.Y. "After a successful and hard-fought victory, it's just not right for the U.S. to welcome these athletes home with a tax on that victory."
USA Luge chief executive Jim Leahy said the federal tax places a hardship on athletes and unfairly taxes them for representing the U.S. and reaching the top of their sports.