Congress faces physicists' 'multiverse' of issues including IRS, Zika upon impending return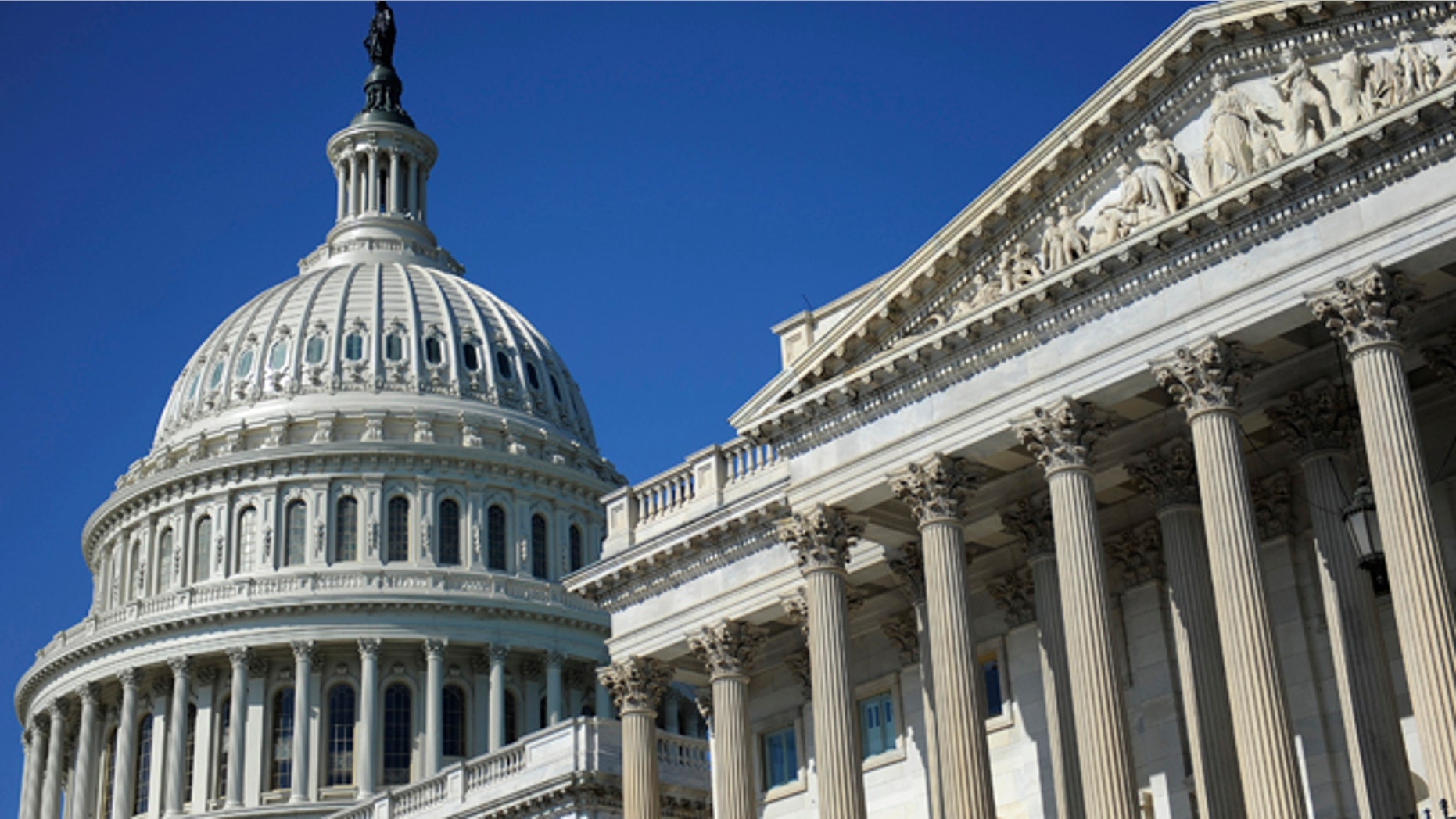 Quantum physicists sometimes discuss the possibility of a "multiverse." A multiverse is where the cosmos is like a layered quilt, populated with alternate realities, different dimensions and unique timelines. As a result, an infinite number of possibilities or scenarios pass along each temporal continuum.
Capitol Hill is now seemingly moored in a legislative multiverse. The House and Senate return to Washington in early September, following an epic, seven-week summer recess. There are only a handful of policy issues lawmakers must tackle when Congress reconvenes, but an almost incalculable string of outcomes loom ahead when they return.
In other words, almost anything can happen.
House Republican leaders conducted a half-hour conference call with rank-and-file GOPers late Thursday. According to sources familiar with the call, the Republican brass offered few specifics as to their approaches on big issues like funding the government, Zika and even an effort by House conservatives to impeach IRS Commissioner John Koskinen.
"It was the least informative call I've ever been on," groused one Republican lawmaker.
"I learned next to nothing," complained another.
"Pathetic," lamented a senior Republican.
House Majority Leader Rep. Kevin McCarthy, R-Calif., routinely publishes a memo at various calendar intervals about upcoming legislative plans. Though the missive is addressed to House Republicans, McCarthy's audience is really the congressional press corps and other interested parties tracking legislation.
There was a paucity of information about the schedule in this month's missive.
Granted, the letter talked about the long-term policy blueprint crafted by House Speaker Rep. Paul Ryan, R-Wisc., titled "A Better Way." But nothing addressed issues in the near-term.
McCarthy instead presented metrics about bills Congress has already moved through committee or across the House floor. At no point did he talk about plans to fund the federal government beyond an approaching October 1 deadline. He also failed to shed light on how Congress may address the growing Zika crisis in Florida.
Congressional leaders on both sides of Capitol Hill don't have a lot of answers right now. The political universes won't fully form until lawmakers return to their orbits inside the Beltway. So, let's explore some of the strands of the congressional multiverse to anticipate some scenarios and outcomes.
The major issue is funding the government to avoid a shutdown on October 1, the start of the federal fiscal year. Conservatives are pushing for a stopgap plan -- called a "Continuing Resolution" or "CR" -- which would fund the government through next March. Democrats and the House Republican leadership prefer a plan which runs until early December.
Conservatives see no value in approving a plan through December when they can just handle everything now in a massive, catch-all package. Others like the shorter bill because they can then make decisions based on outcomes in the election.
Fox is told House Republicans plan to discuss the different approaches on the interim spending bill in a conference meeting the day after lawmakers return to Washington.
Republicans are infighting about the length of the CR. The GOP leadership and many Republican senators would prefer Congress adopt a plan that runs through early-December. Conservatives want next March.
Senate Republicans think that's too long. They worry the GOP won't control the Senate next year and they can assert more influence now.
House conservatives could reject a shorter bill or a plan that doesn't match their spending priorities. It's quite possible Ryan could turn to Democrats to provide votes to approve the spending bill. That's a maneuver which eventually got former House Speaker John Boehner, R-Ohio, into trouble. And it could be the same headache for Ryan.
Combatting Zika might impact both the length and scope of the spending plan.
Florida Republicans demanded throughout the recess that Congress return to session early to address the issue. The House approved a Zika plan in late June.
But Senate Democrats filibustered the package over provisions dealing with Planned Parenthood. Some House Republicans believe Senate Minority Leader Harry Reid, D-Nevada,  would ultimately relent and permit approval of the existing Zika measure if that's the only plan on the table.
But many are skeptical of that school of thought. Florida voters are blaming Republicans for the lack of additional Zika funding and taking notice of the protracted congressional recess.
That's why Florida Gov. Rick Scott, Republican, will jet to Washington to lobby lawmakers on the issue on the first day Congress returns to session.
One of only two votes on the Senate schedule is a procedural roll call to break the Democrats' filibuster of the Zika bill. It's a revote of one which failed earlier this summer.
It's possible Congress could approve a reworked, standalone Zika bill. It's also possible lawmakers could combine the packages. It's possible the House could approve a spending plan amenable to only House conservatives -- knowing full well that is just a show vote.
That scenario could enable the Senate to prepare a bill that combines spending and Zika and permit Sen. Marco Rubio, R-Fla., to take the lead on the plan.
Rubio faces a tough re-election this fall in a swing state. Allowing Rubio to flex his legislative muscles on an issue critically important to his home state could help him at the polls.
When Congress returns, Ryan faces two potential problems involving the House Freedom Caucus.
Keep in mind the Freedom Caucus is the group of roughly 40 conservatives who eventually helped usher Boehner into retirement last fall.
Freedom Caucus members now believe Ryan and other GOP leadership sources "directly or indirectly" helped GOP challenger Roger Marshall defeat Rep. Tim Huelskamp, R-Kansas, in a primary earlier this month.
Ryan confidantes and other Republican leaders deny this allegation. But Fox is told some Freedom Caucus members want a huddle with the speaker when Congress returns. One influential members of the Freedom Caucus tells Fox they will be watching to see how Ryan addresses their concerns.
"Ryan needs to work this out," said the lawmaker. "He'll have problems in January."
"January" refers to the vote for speaker on the House floor. Members of the caucus grudgingly went along with Ryan in his bid for speaker.
Ryan has generally scored good marks from Freedom Caucus members his short tenure as leader of the GOP-controlled chamber. But things could become unsettled if the Freedom Caucus isn't pleased with the speaker.
Just before the break in July, Huelskamp and Rep. John Fleming, R-La., filed a special resolution demanding that the House impeach IRS Commissioner John Koskinen. That resolution dissolved over the break.
Now, members of the House Freedom Caucus want to bring it back. Fox has learned the House won't wrestle with the issue immediately as Freedom Caucus members will wait to see how the GOP leadership intends to handle the matter.
House Republican leaders aren't fans of Koskinen. But they are lukewarm on impeaching the IRS chief. Congress hasn't impeached a cabinet official since it sanctioned Secretary of War William Belknap in 1876.
As IRS commissioner, Koskinen isn't even a cabinet official. There's concern about setting a precedent if Congress begins impeaching various administration officials.
House Republicans will hold a separate conference meeting on Koskinen in mid-September. A source familiar with the thinking of the Freedom Caucus tells Fox its members aren't in a hurry to refile the Koskinen resolution right away.
They don't want to pressure leadership right off the bat. A House GOP leadership source told Fox that the public isn't attuned to impeaching Koskinen. Still, the GOP leadership could further draw the ire of the Freedom Caucus if there isn't a try to impeach Koskinen.
This is the Capitol Hill multiverse. No one is quite sure how lawmakers will resolve these issues in the end. But as lawmakers return to Washington, there are almost an infinite number of scenarios and possibilities -- because virtually no one's decided anything yet.