Colorado officer in Pence motorcade injured after crashing motorcycle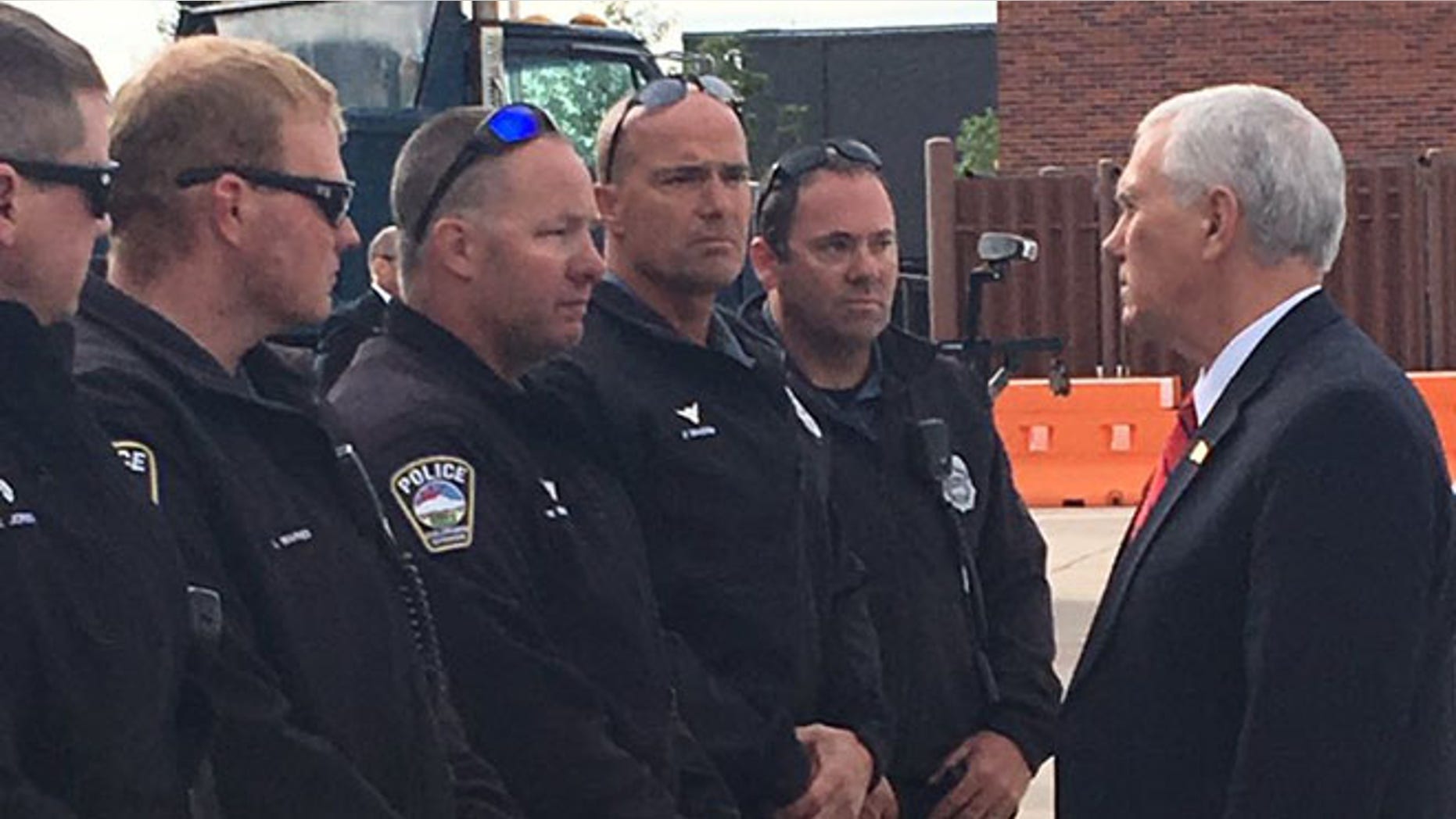 A motorcycle officer was involved in a crash Saturday as he was escorting Vice President Pence to the airport in Colorado.
The officer crashed on Highway 24 in Colorado Springs around 7:45 a.m. and was seriously injured, according to reports.
The officer was part of the motorcade taking Pence to the airport.
Investigators are treating the crash as an accident.
Pence was enroute to the airport for a trip to Chicago.
He arrived in Colorado Springs Friday to deliver a speech at Focus on the Family's 40th Anniversary celebration, KKTV reported.
He also met with Air Force members at Schriever Air Force Base, visited the Cheyenne Mountain Air Force Station and attended a reception for Sen. Cory Gardner on Friday night, Fox 31 Denver reported.