Clinton, Sanders fight for Latino vote in California, where group could decide primary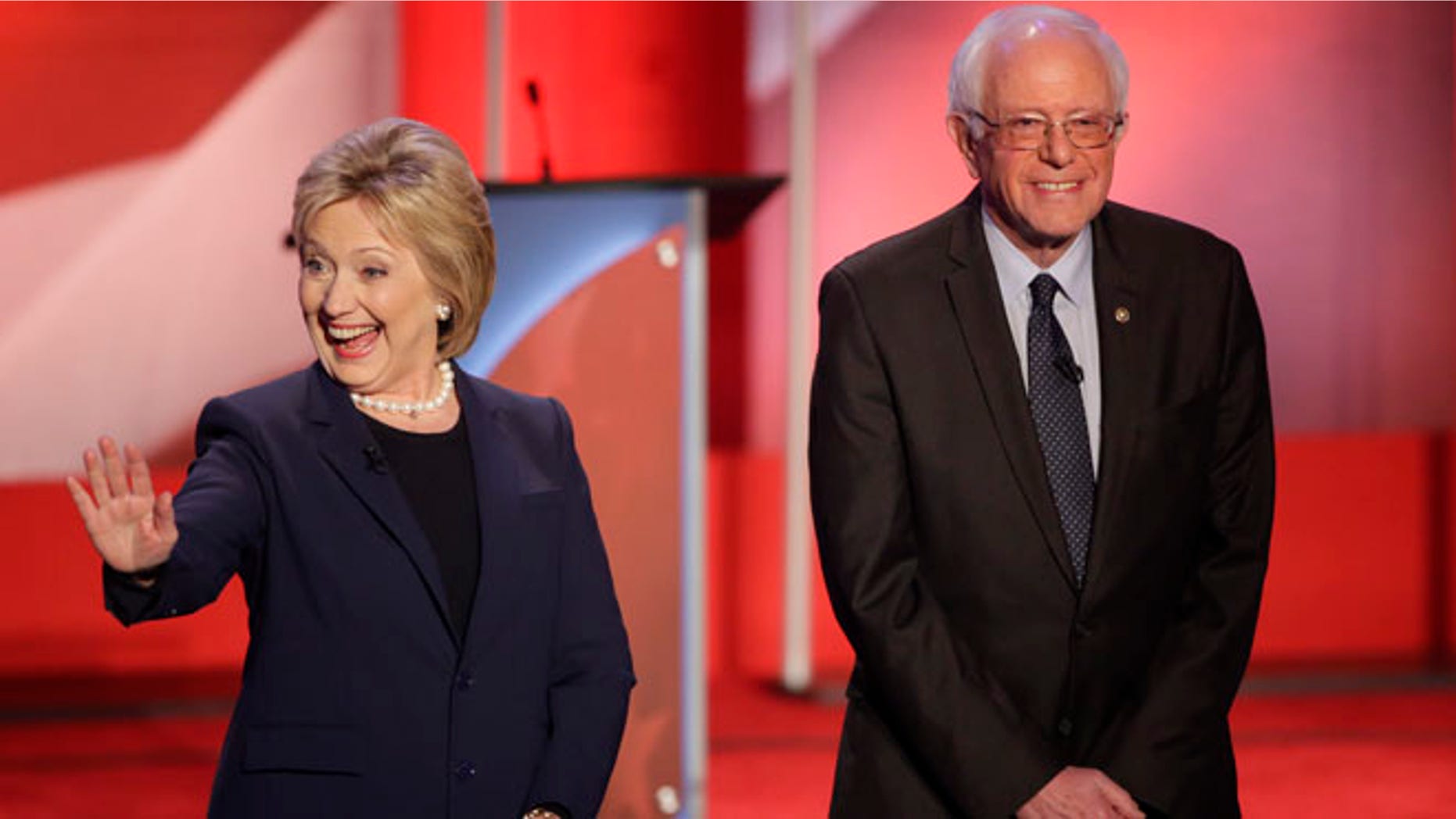 It wasn't long ago that the California primary was expected to be the final arbiter of who would be the Republican presidential nominee.
The Democratic race between former Secretary of State Hillary Clinton and Sen. Bernie Sanders was decidedly less theatrical and seemed like a non-competitive competition, especially with the twists and turns and tangents on the GOP side.
Donald Trump was leading in delegates and electoral victories in the primaries, but Sen. Ted Cruz managed to gain momentum in spurts and scoop up endorsements from prominent Republicans who wanted anyone but the real estate mogul. Cruz had an excellent field operation, and he seemed dogged about taking the fight for the nomination to the GOP convention in July.
Then Trump steamrolled over Cruz in the Indiana primary, which Cruz had seemed to believe he could win, and it was over. Cruz bowed out, and then Gov. John Kasich did too.
More than a week before the California primary, Trump secured slightly more than the 1,237 delegates to be the GOP nominee.
Now the California primary is seen as a test for Hillary Clinton's strength as a candidate for the Democratic nomination and, of course, for the general election. But it also could serve as measure of her appeal among Latinos, who make up a third of California's electorate.
Several reputable recent polls show Clinton has lost the double-digit advantage she had over her rival, Sen. Bernie Sanders, a self-described socialist from Vermont who for much of the earlier part of his campaign was seen as a long-shot. The polls show just a 2-point difference between Clinton and Sanders.
Among Latino eligible voters in the state, polls show that Clinton has a roughly 7-point lead – 49-to-42 percent – over Sanders. California is home to the largest Latino population in the country – estimated at 15 million – and has about 7 million eligible Latino voters.
In an election that polls indicate could be very close for the Democrats, Latinos could tilt the result. By some estimates, Latinos could comprise as high as 2 of every 10 voters in California.
"Clinton had very good Hispanic outreach in 2016 and 2008," said Louis DeSipio, political science professor and director of the Center for the Study of Democracy at the University of California-Irvine. "She carries a lot of good will among Latinos. She has very good Latino surrogates in the state, too."
Sanders does better among Latino youth, as he does with younger voters in general. A poll last month showed Sanders was the favorite, by a 3-to-1 margin among Latinos under 40.
"Clinton needs to find an economic justice message," DeSipio said, adding that Sanders has been consistently focused on the topic. "Younger Latinos want to hear about economic justice, as well as hear about immigration."
"She needs to broaden her economic justice message, perhaps by focusing on education, affordable healthcare, opportunities for women and minorities."
Sanders has been criss-crossing California, vowing to defeat Clinton there and show that he can still hold her electoral feet to the fire. Clinton has not ignored it, scrapping plans to campaign in New Jersey in order to step up her presence in California.
Sanders' campaign went door-to-door in Latino neighborhoods looking to cut into Clinton's edge among Latinos in general. Clinton has been hitting Trump hard in recent days on his controversial comments about how the judge in his Trump University fraud case cannot be objective because he is of Mexican descent.
Sanders has gloated that he obviously is making the once-seemingly inevitable Democratic presidential nominee anxious about an embarrassing loss or marginal victory in California.
Sanders enjoys a 54-27 lead with "no party preference" voters, who can request a Democratic ballot. Also, his favorability ratings have inched up while Clinton's are down.
Sanders continues to draw large crowds and make headlines. Like Cruz and Kasich did until the end of their run, Sanders vows to take his battle and troops all the way to the party convention in July.
The uphill battle, however, still remains Sanders' to fight.
Clinton is expected to get the roughly 70 delegates she needs to reach the 2,383 needed for the Democratic nomination. Tuesday's primaries in California and several other states offer the candidates 908.  Sanders has 1,545 delegates.
Polls last month showed Clinton with a lead of about 13 points ahead of Sanders, or 51-to-38 percent among likely Democratic voters, according to The Hill. It remains to be seen whether those numbers, or the more recent ones showing Clinton and Sanders practically neck-in-neck, accurately reflect what voters are feeling.
"It's likely that by the time we stop voting in California, Secretary Clinton will already have the delegates she needs," said Louis DeSipio, political science professor and director of the Center for the Study of Democracy at the University of California-Irvine.
Even so, "California is important symbolically" for the candidates, said DeSipio, particularly for Clinton.
First, it is a diverse state that grapples with many of the issues that preoccupy Americans across the nation. To address such issues successfully in California would bode well for a presidential candidate.
Beyond that, Clinton, who defeated then-Sen. Barack Obama in the California primary in 2008, needs a strong win in the Golden State to push back the impression at the moment that she is vulnerable because she cannot even resoundingly get Sanders – once seen as a long-shot – out of the path to the nomination.
Sanders on Sunday said that even with defeats in California and New Jersey on June 7, he plans to fight Clinton for super-delegates at the July convention.
"She has received obviously a whole lot of super-delegate support, no question about that," Sanders said. "A lot more than I have. But super-delegates don't vote until they're on the floor of the Democratic convention. That's when they vote."
In the general election, Republican Latinos hope that their conservative-leaning fellow Hispanics will rise up to their potential at the ballot box.
"Latinos have the power to help any presidential candidate," said Mario Guerra, a former mayor of Downey and treasurer of the California Republican Party.
"In California we are growing every day, we're energized and getting registered to vote," Guerra said. "We are seeing the excitement of Republican Latinos in California [because] we are changing our platform to be more inclusive and we've made great strides."
Marcia Facundo, a freelance journalist in Los Angeles, and The Associated Press contributed to this report.