Clinton breaks with Obama on immigration raids aimed at preventing 2nd border surge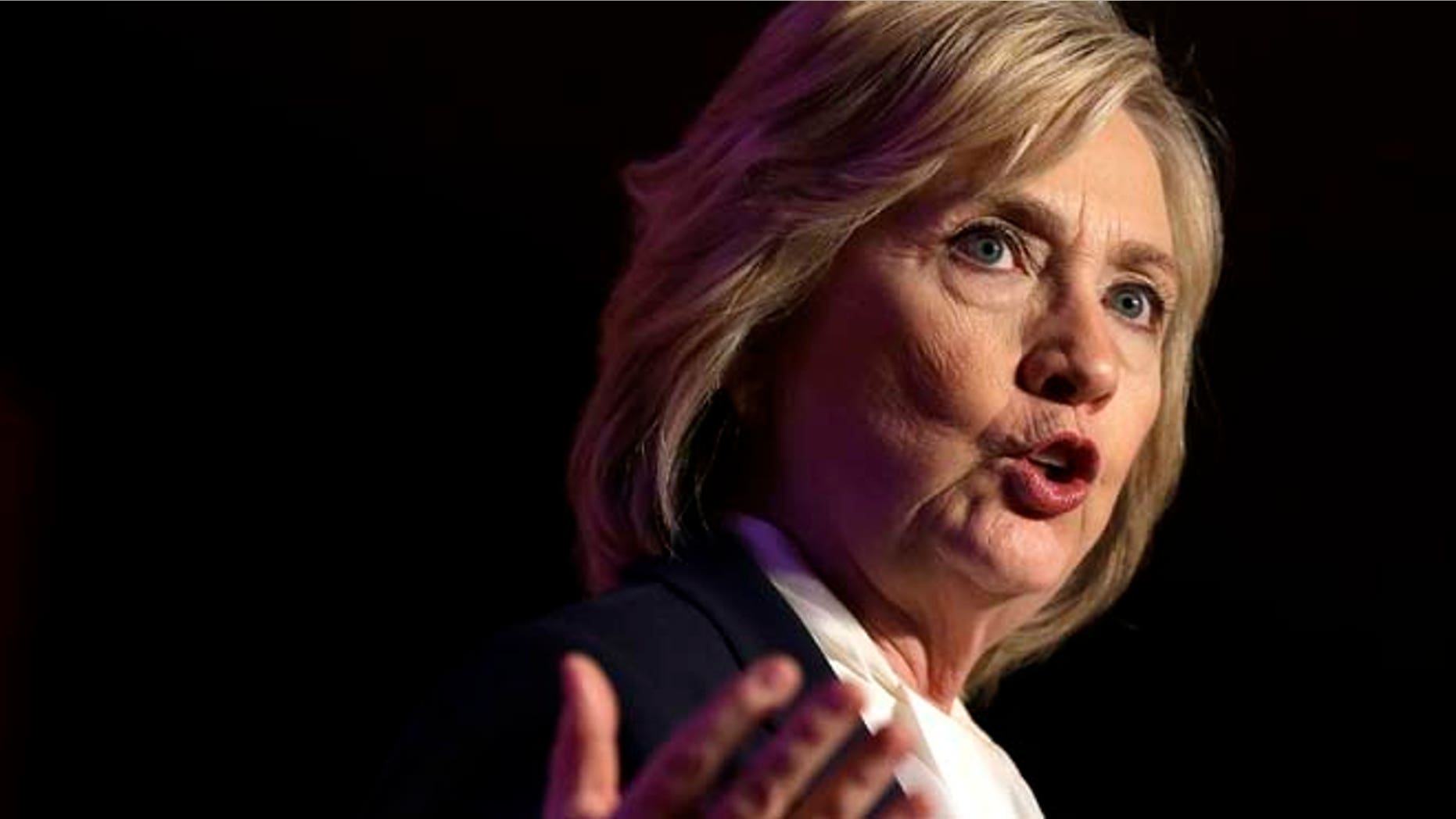 After largely avoiding the subject of recent raids aimed at deporting Central Americans who entered the United States illegally, Democratic front-runner Hillary Clinton is calling on the Obama administration to stop the practice.
Clinton says the holiday-season roundups were "mass deportations" that are sowing "division and fear." She says she would ensure government lawyers for all unaccompanied minors and increase funding for immigration courts.
The raids, which were carried out the first weekend of the new year, immediately elicited sharp criticisms from Clinton's Democratic rivals, Sen. Bernie Sanders and former Maryland Gov. Martin O'Malley, but the former Secretary of State's comments on the topic had previously been more muted.
Speaking at a Democratic forum aimed at young and minority voters, Clinton is promising to "do everything possible to provide due process."
Latino leaders have criticized the administration, calling on the president to immediately stop the operations.
The White House says the raids reflected the administration's top priorities for deportation — people with criminal convictions and people caught crossing the border illegally.
A spike in families and children arriving at the U.S. southern border from Central America has prompted fears of another border crisis like the one that dominated national news during the summer of 2014. That could roil an already tumultuous presidential race, giving more momentum to GOP front-runner Donald Trump while creating problems for Clinton.
The number of Central American families and unaccompanied minors arriving at the border this fall more than doubled from the year before, according to the most recent figures. The numbers could go even higher beginning in February and early spring, when arrivals traditionally increase, potentially eclipsing the levels that produced the 2014 crisis.
Such concerns helped prompt the Department of Homeland Security, with the close involvement of the White House, to initiate crack-downs on migrants in several states over the holidays, picking up 121 people for deportation. In some instances people were detained during surprise early-morning home raids that have spread fear across immigrant communities and infuriated the president's Democratic allies.
"Having people afraid to open their doors to strangers, not going to work, etc., is not a healthy development," said Democratic Rep. Zoe Lofgren of California, who is attending a news conference Tuesday where House Democrats will release a letter signed by around 90 lawmakers demanding an end to the raids.
Lofgren said she shares concerns about a renewed Central American border crisis, but like other Democrats argued that the migrants should be treated as refugees. Many are fleeing brutal gang warfare in El Salvador, Honduras and Guatemala, the same countries whose violence and instability forced women and kids to make the dangerous trip north two years ago, overwhelming U.S. facilities and producing disturbing images of frightened children huddling in Border Patrol facilities.
Such images remain vivid to policymakers, and avoiding a repeat is a priority. This time it would come in the middle of a presidential campaign where immigration is already a fraught topic, with Trump insisting he would deport everyone here illegally while Sens. Ted Cruz of Texas and Marco Rubio of Florida exchange barbs about who has the stronger record on this issue.
A new border crisis could only incite such disputes, while putting the White House, and potentially Clinton, on the defensive.
Administration officials say they are better prepared than they were in 2014 for a new influx, including increased capacity to house children. But the administration has limited strategies to stem the tide. They have stepped up advertising in Central American countries to warn of the dangers of the trip and point to $750 million in a year-end spending bill to help those nations.
Although Democrats question whether the controversial raids will deter desperate women and children, White House officials said the tactics are in line with new deportation policies outlined by the Obama administration that prioritize criminals and recent arrivals. All those targeted had arrived after 2014 and had exhausted their legal options.
"Our desire to make clear that individuals should not embark on the dangerous journey from Central America to the Southwest border, that's a case that we've tried to tell in a variety of ways," said White House Press Secretary Josh Earnest.
"It was only after individuals had exhausted the legal remedies available to them ... was a decision made to remove them," he said.
Such explanations fall flat for advocates such as Adelina Nicholls, executive director of the Georgia Latino Alliance for Human Rights. Several of the detention raids were conducted in Georgia and stories are circulating about immigration officials banging on doors and rounding up families.
"People are very confused, they don't know what's going on," Nicholls said. "We are not happy with Obama."
Obama himself had pleased many Latinos by issuing executive actions in 2014 sparing millions from deportation, though that plan is now being challenged in court. It was a turn-around after he was labeled "deporter-in-chief" earlier in his administration for presiding over record removals, seen as an effort, ultimately unsuccessful, to win over Republicans to enact comprehensive immigration legislation.
Now Democrats are once again questioning the approach of a White House that, in turn, has been taken aback by the strong reaction from some of its allies.
"I am not sure what they are trying to achieve," said Democratic Rep. Linda Sanchez of California, chairwoman of the Congressional Hispanic Caucus. "That's part of the reason we would like to sit down with the president, so we can ask."
Based on reporting by The Associated Press.