Christie calls for 'forceful' defense of Israel, says Obama not 'decisive'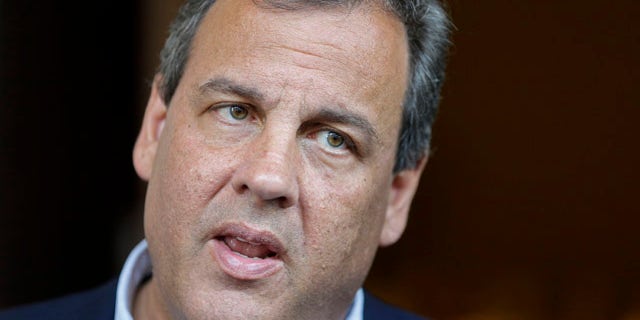 Partly blaming unrest in the Middle East on President Barack Obama, New Jersey Gov. Chris Christie said Saturday that Obama has not spoken firmly and forcefully on Israel's behalf and that the country no longer trusts it has the full support of the United States because of him.
The Republican governor's remarks came as Israel targeted civilian institutions with suspected ties to the militant organization Hamas and declared it would step up its bombardment of northern Gaza. Israel says it is acting in self-defense against Hamas rockets.
Christie cited the violence sparked by the deaths of three Israeli teenagers and said organizations like Hamas that are engaged in such conflict with Israel "need to be dealt with, and dealt with firmly." Obama has not done so during his presidency, Christie told reporters while attending a meeting of the National Governors Association.
"Israel is not sure that they have America's full support like they used to," Christie said. "And that's a real failure of this presidency, in my view. And I think the unrest you see in the Middle East is caused in some measure -- not completely, but in some measure -- by the fact that this president has not acted in a decisive, consistent way."
Christie, who leads the Republican Governors Association, is openly considering a 2016 presidential bid. While he has limited foreign policy experience, the two-term governor has been speaking more aggressively on international affairs in recent months.
Christie said Obama should be focused on trying to bring stability to the region "by having America be a forceful voice in favor of a democracy like Israel, and be condemning in the strongest terms and with actions the things that are being done by Hamas against Israel."
When asked, Christie declined to say whether Obama should take military action if necessary.
When Obama spoke earlier this week with Israeli Prime Minister Benjamin Netanyahu, the White House said the president condemned the rocket attacks and said Israel has the right to defend itself. He also urged both sides not to escalate the crisis and offered to have the U.S. negotiate a cease-fire, the White House said in a statement.