Changes to Alabama Immigration Law Approved by Panel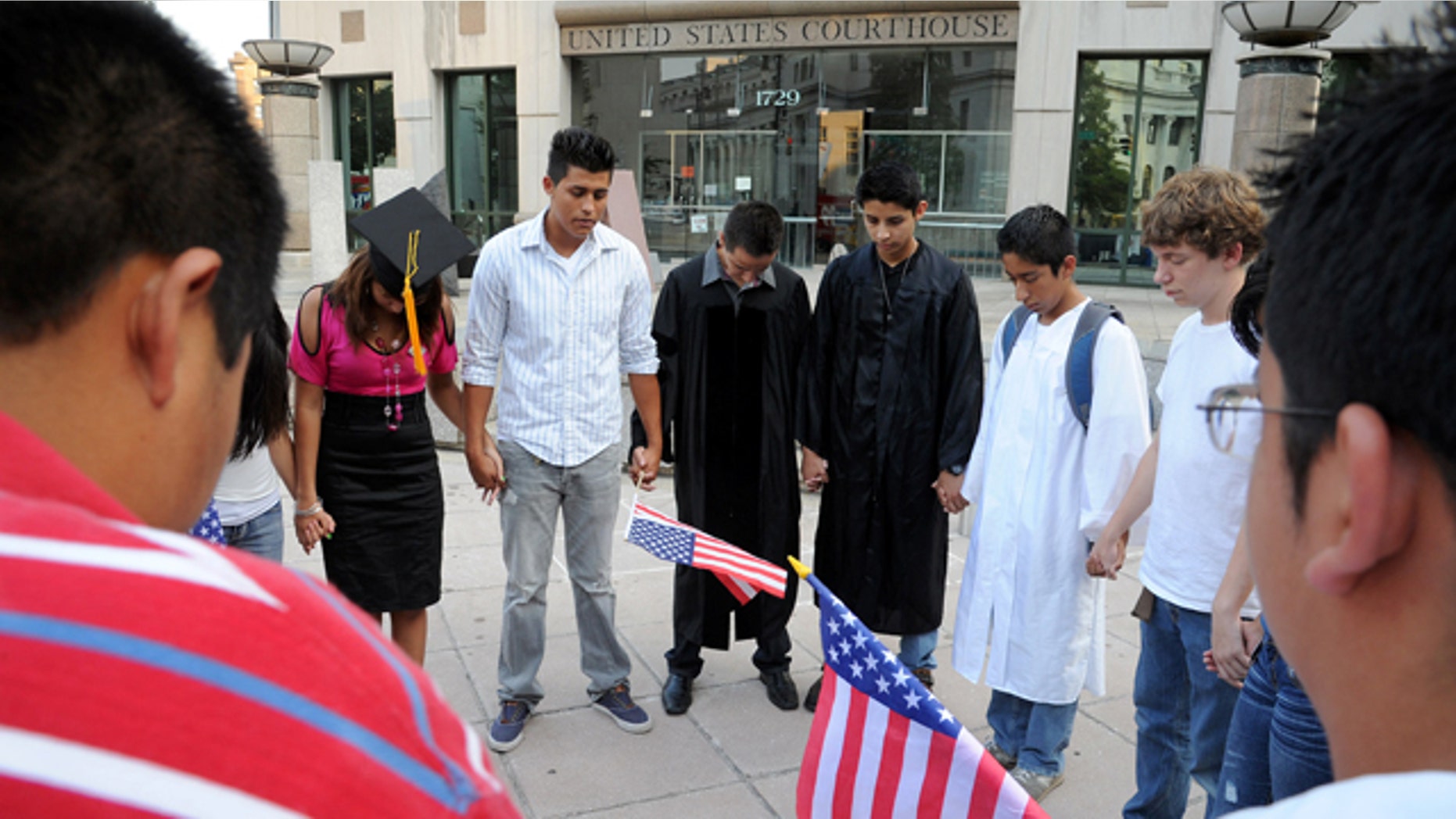 By a party-line vote, the House Public Safety and Homeland Security Committee of the Alabama House approved a bill making changes to Alabama's hardline immigration bill.
According to the author of the bill, Republican Rep. Micky Hammon of Decatur, the changes will make the original immigration bill more defensible in the federal court.
"This will make the bill stronger," Harmon told the Associated Press.
Among other changes, the new bill adds language that says church groups and members can minister to people regardless of immigration status. Religious organization had spoken out forcefully against the current bill.
Democrats, however, complained that the changes do not go far enough. Democrat Napoleon Bracy of Mobile complained that the bill does not address concerns that allowing police to question a person if they reasonably suspect that person's an undocumented immigrant could lead to racial profiling.
Part of Alabama's immigration law was struck down in federal court. It's restrictions have caused concerns among civil rights groups, religious organizations, and Latino activists.
An alliance of union and civil rights groups opposed to Alabama's toughest-in-the-nation immigration law have even filed a complaint against the law with the United Nation's International Labor Organization.
Protests against provisions of the law have spread internationally, and  have raised concerns among corporations doing business in the state.
Alabama's immigration law has also have become a new focus for a nearly two-decade-old civil rights Selma march, brining together immigrant and civil rights groups.
Hammon said he expects the bill to come up for a vote in the House Thursday.
This report is based on The Associated Press reporting. 
Follow us on twitter.com/foxnewslatino
Like us at facebook.com/foxnewslatino