Caption Contest: John Boehner and the 1994 Contract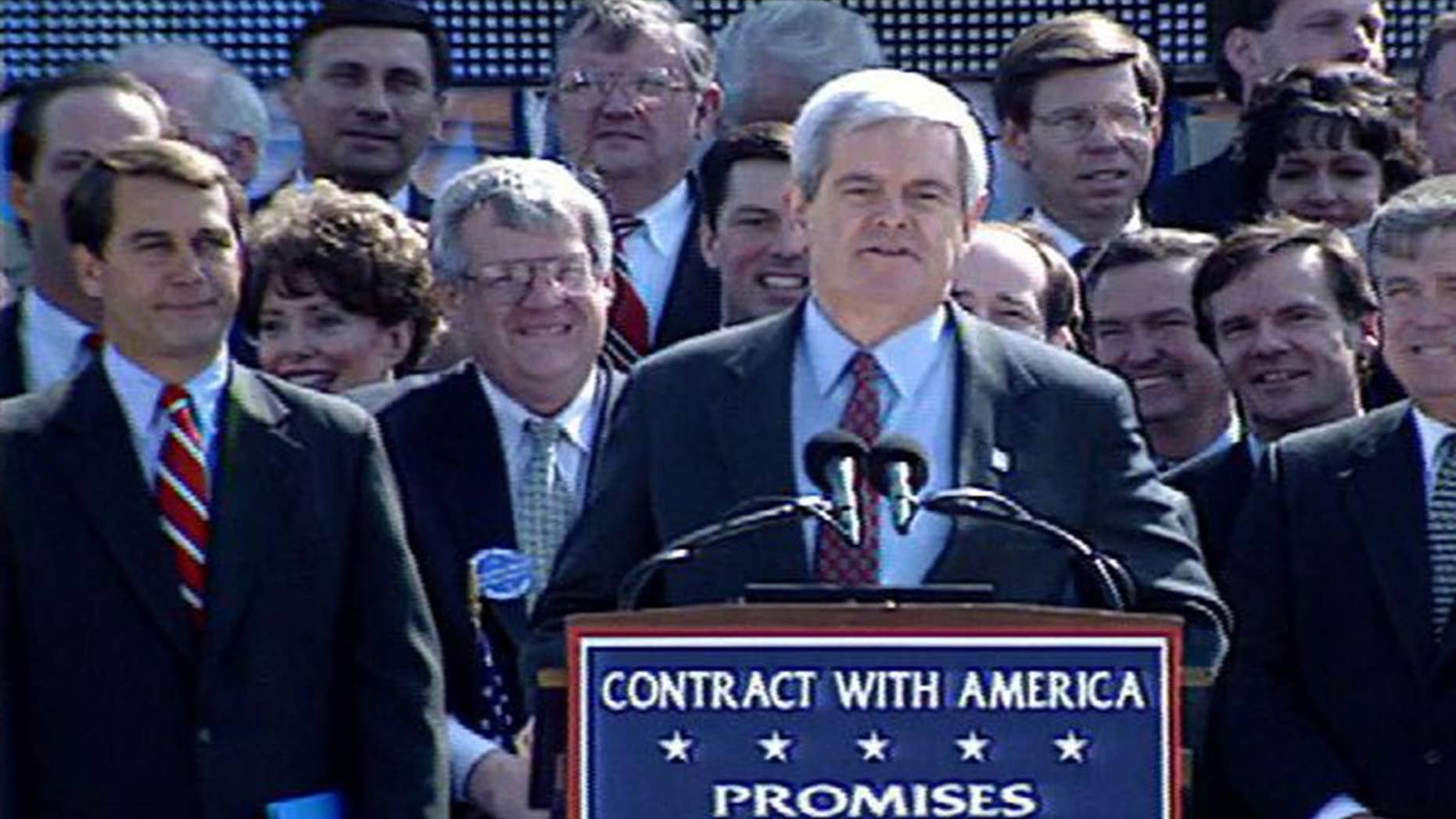 Flashback to the roll-out of the Republican "Contract with America," September 27, 1994. Who's that boyish looking man standing next to then-Minority Whip Newt Gingrich on the Capitol steps? None other than Rep. John Boehner, the ambitious Congressman from Ohio who would soon be elected to his third term in the House.
What do you think the Minority Leader was thinking at this moment, 16 years ago? We're taking your caption ideas here at AEHQ.