California lawmakers seek to ban imitation firearms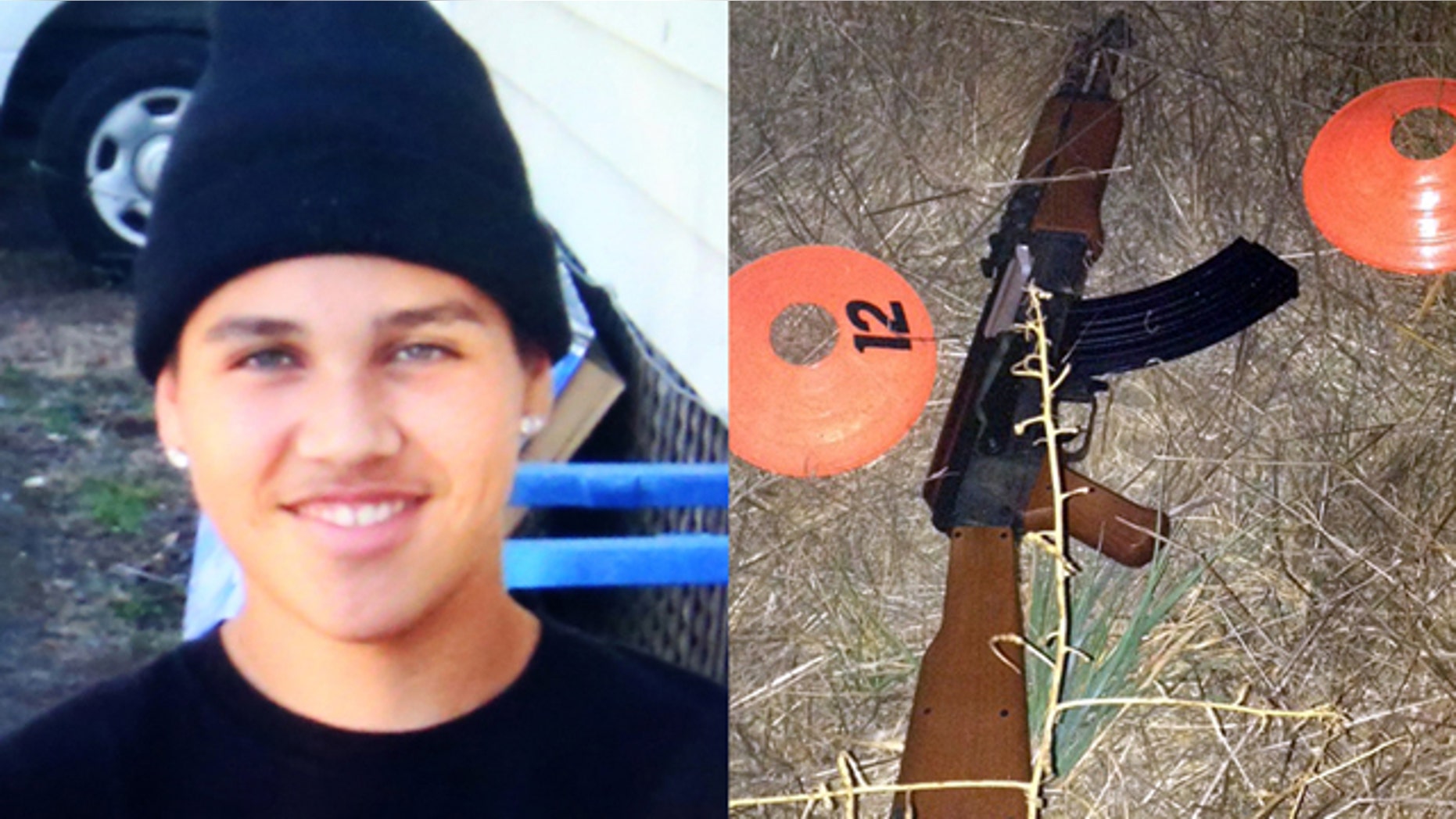 California lawmakers are pushing to ban the manufacturer or sale of imitation firearms in the state after a Northern California sheriff's deputy shot and killed a 13-year-old boy who was carrying a BB gun last month.
State and local officials announced legislation Friday that would require fake guns such as BB, pellet or airsoft guns to be translucent or brightly colored so they cannot be mistaken for real guns, the Santa Rosa Press Democrat reported.
"A toy should look like a toy. It should not look like a lethal weapon," the bill's co-sponsor state Sen. Noreen Evans, D-Santa Rosa, said.
Officials introduced the bill one month after Deputy Erick Gelhaus shot and killed Santa Rosa teen Andy Lopez after reportedly mistaking his BB gun for an assault rifle.
On Friday, dozens of protesters marched from Santa Rosa City Hall to the Hall of Justice, chanting slogans and carrying signs urging District Attorney Jill Ravitch to charge Gelhaus with murder, the newspaper reported.
California law already bars imitation firearms like the one Lopez carried from being displayed in public unless the weapon meets color guidelines
The bill announced Friday is co-authored by Evans and Sen. Kevin de Leon, D-Los Angeles. It's also sponsored by state Assembly members Wes Chesbro, D-Arcata, Marc Levine, D-San Rafael, and Mariko Yamada, D-Davis.
State lawmakers plan to introduce the proposal in January when the new legislative session begins.
In 2011, de Leon introduced similar legislation after police shot and paralyzed a 13-year-old Los Angeles boy carrying a BB gun modeled after a real handgun.
But that bill stalled in committee after running into resistance from gun manufacturers and the gun lobby, which likened the restrictions to a ban. Critics argued the proposal could motivate criminals to paint their firearms to look like imitations.
De Leon called the teen's death a "watershed moment" for the country. He said the legislation would allow "law enforcement to make rational, wise, split-second decisions when they are in that type of situation."
Click for more from the Santa Rosa Press Democrat. 
The Associated Press contributed to this report