California Dreamin'? Gov. Brown knocks Perry appeal for business as 'barely a fart'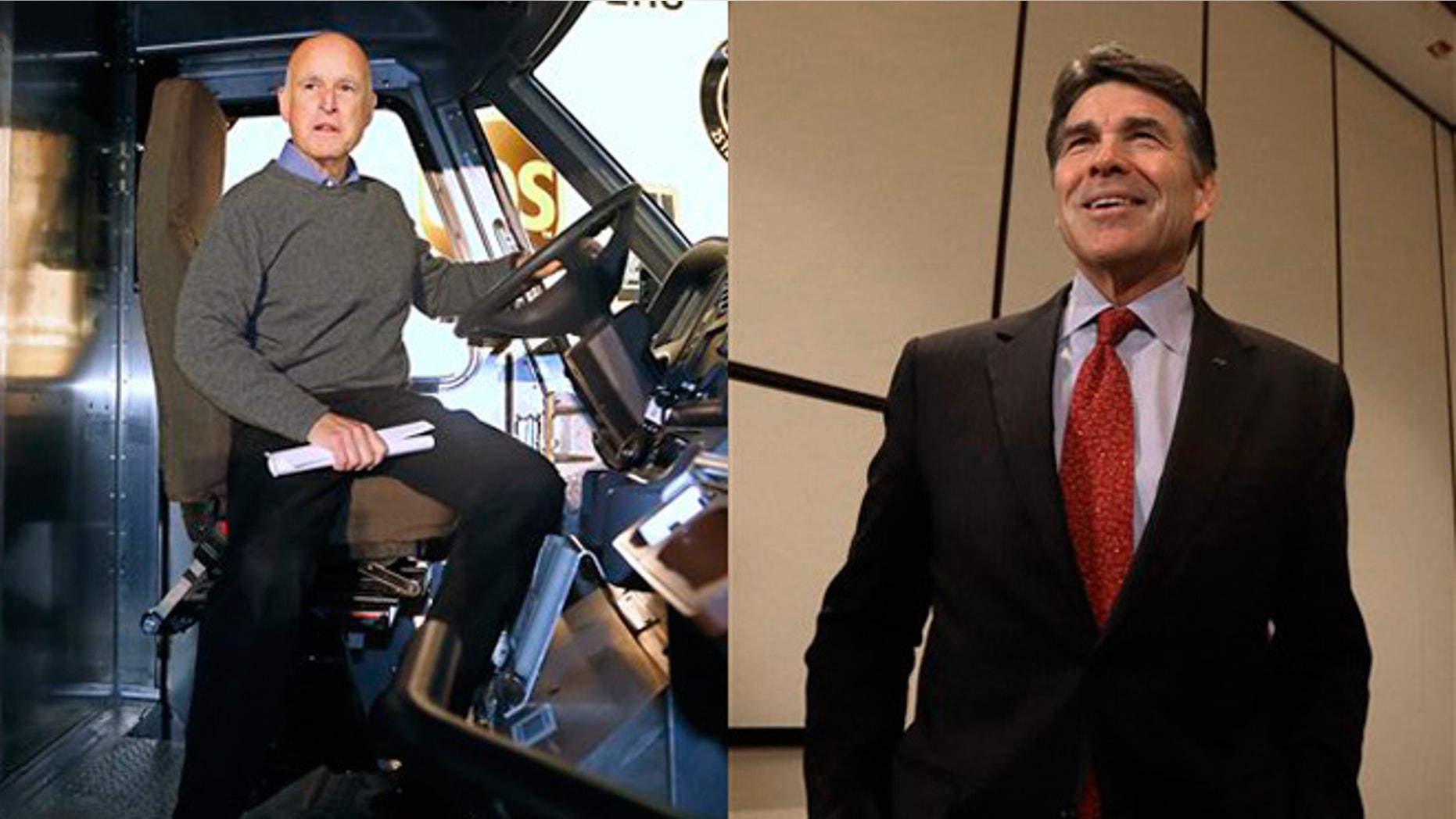 California Gov. Jerry Brown and Texas Gov. Rick Perry are going head to head in a battle for business, as the Lone Star State tries to lure overtaxed Californians.
Perry this week launched a radio ad in California urging the state's entrepreneurs to "come check out Texas."
But Brown, in a briefing with reporters Tuesday, tried to brush off the rival governor's advances. "It's not even a burp. It's barely a fart," Brown said, according to The Sacramento Bee.
With the ad buy reportedly costing Texas $24,000, Brown called it "the smallest entry into the media market of California."
"It's a big nothing," Brown said.
Texas' ad buy, though, is the latest effort by the low-regulation state to attract businesses and residents from across the country. Some Texas officials have appealed to residents of other states -- like New York -- to move to Texas to avoid restrictive gun laws.
The message about taxes and regulation in California, though, has been a popular one after California imposed a new tax on top earners thanks to the passage of Proposition 30 last year.
Perry, in his California radio ad, called business in California "next to impossible."