Cain Says "It Ain't Over"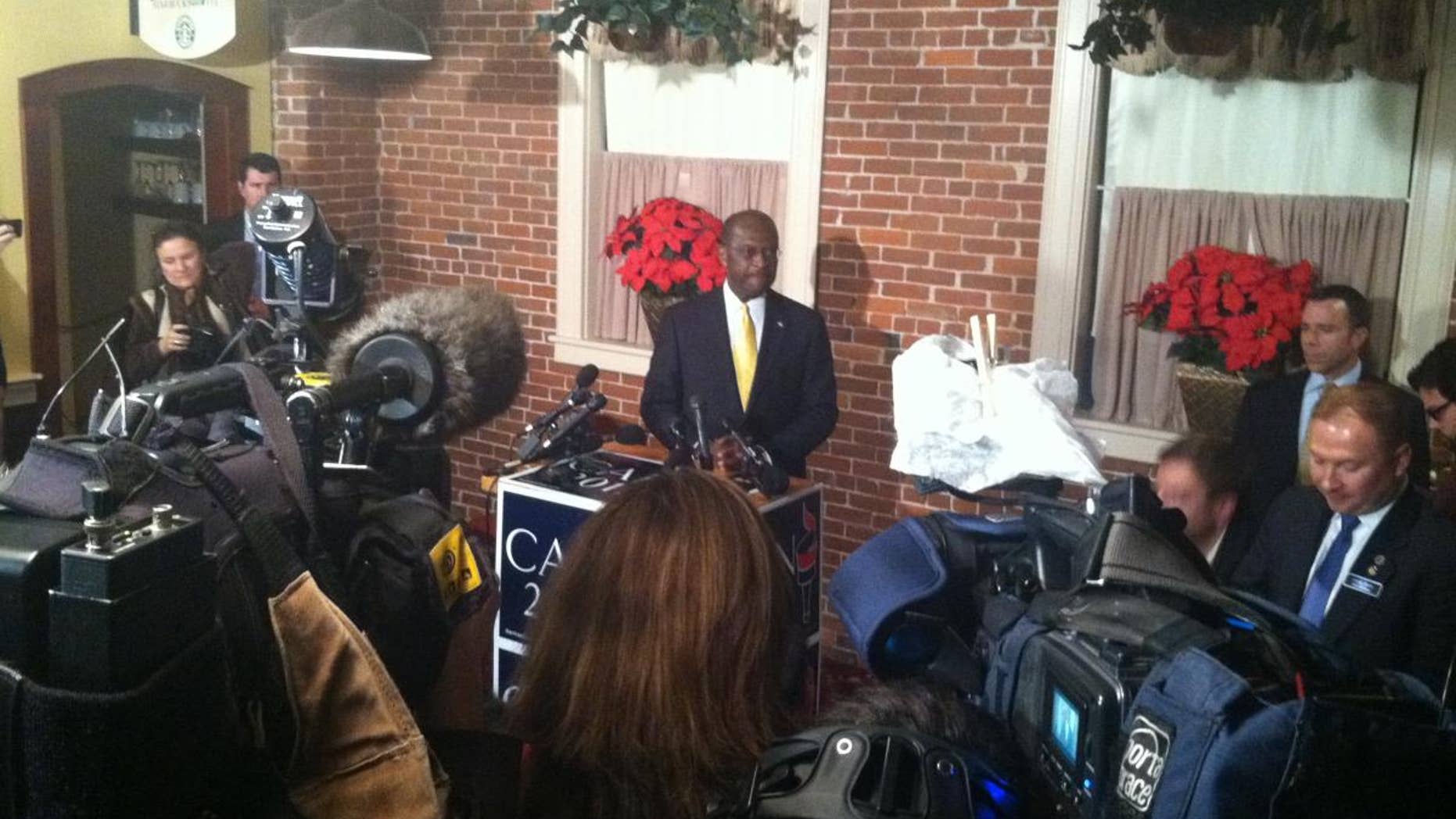 Despite rumors of his imminent withdrawal from the presidential race, Herman Cain appeared very much the candidate Wednesday night, bantering with staffers in his New Hampshire campaign headquarters.
"Hello, press! Good to see you," he called to the dozens of cameras crammed into the small office.
"It ain't over 'till it's over," he told staffers and supporters, adding the last several days have taken an emotional toll on his family.
After weeks of negative stories related to the allegations of sexual harassment, it seemed Cain had weathered the storm. But this week an Atlanta woman claimed she has been involved in a 13-year affair with the former pizza executive. After the story broke Cain said he was reconsidering his candidacy. "I wasn't going to make a decision based solely on the attack," he said, referring to his characterization of the alleged affair as a politically motivated effort to derail his campaign.
After what amounted to a campaign rally he took questions from reporters who were more focused on the latest allegations than Cain's 9-9-9 Flat Tax plan.
"Friday I will sit down with my wife and walk her through it," he said, adding that he's been out on the trail all week. When questioned by a reporter about whether he's discussed the allegations with her he clarified that statement.
"I have discussed this with my wife many times since Monday," he said.
Cain acknowledged his fundraising took a huge hit this week but claims the woman who alleges the affair, Ginger White has since contradicted her story and he is once again raising money.
"The only thing they can do to knock me out of this race is character assassination."
The news conference was brief and at times contentious, and while he said he's reassessing his position he indicated that was more about strategy than calling it quits.
"I do not make decisions based on a knee jerk reaction."