Brett Kavanaugh responds to 1,287 written questions from senators, nearly all from Dems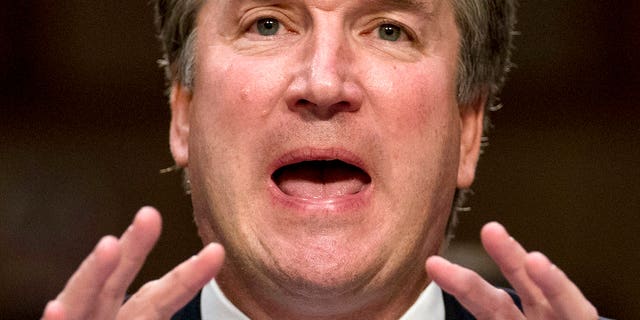 NEWYou can now listen to Fox News articles!
The Senate Judiciary Committee on Wednesday released Supreme Court Nominee Brett Kavanaugh's responses to over 1,200 questions submitted by mostly Senate Democrats following his four-day hearings earlier this month.
Kavanaugh's responses, which amounted to more than 260 pages, answered the senators' questions on topics that ranged from abortion, executive power and his personal finances.
Sen. Dianne Feinstein, D-Calif., took to questioning Kavanaugh's stance on abortion after he reportedly said in a 2003 email that he considered Roe v. Wade to be "settled law," an answer she considered to be too vague.
"If confirmed, I would respect the law of precedent given its centrality to stability, predictability, impartiality, and public confidence in the rule of law," he said in his response.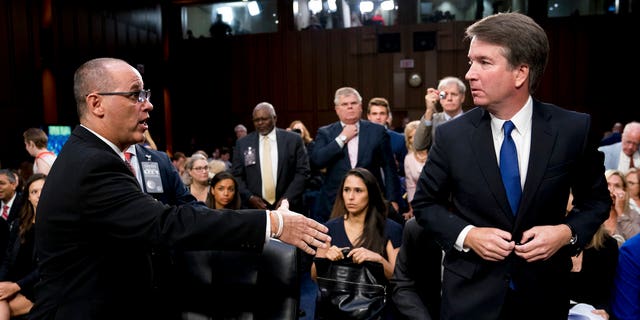 He also addressed a similar question to Sen. Chuck Grassley, R-Iowa, saying that the email "commented on the views of legal scholars. It did not describe my own views."
Kavanaugh was also asked about an incident during the hearing when he turned away from the father of shooting victim that approached him during a recess.
If I had known who he was, I would have shaken his hand, talked to him, and expressed my sympathy.
Kavanaugh said that after a day packed with demonstrators, and not realizing who the man was, "I assumed he was a protestor."
"I unfortunately did not realize that the man was the father of a shooting victim from Parkland, Florida. Mr. Guttenberg has suffered an incalculable loss. If I had known who he was, I would have shaken his hand, talked to him, and expressed my sympathy."
Kavanaugh was also asked about the tens of thousands of dollars in credit card debt he amassed after regularly buying Washington National tickets for years. He said he split the tickets with a "group of old friends."
"We would usually divide the tickets in a 'ticket draft' at my house. Everyone in the group paid me for their tickets based on the cost of the tickets, to the dollar. No one overpaid or underpaid me for tickets. No loans were given in either direction," he said.
Kavanaugh described himself as a "huge sports fan" who has attended "a couple of hundred regular season games."
Kavanaugh's responses come ahead of the Judiciary Committee's scheduled Thursday meeting to consider his confirmation. A vote is expected later this month.
The Associated Press contributed to this report.