Blackwater manager reportedly threatened to kill State Department investigator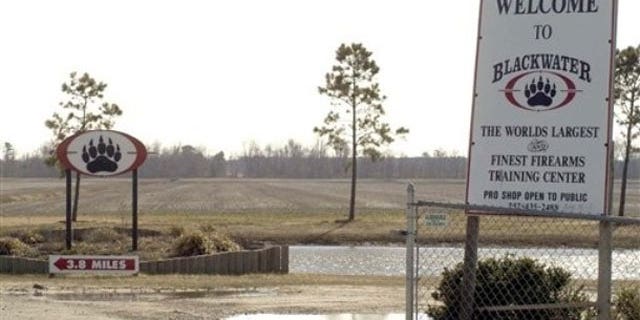 A manager with the security contractor formerly known as Blackwater Worldwide reportedly threatened to kill a State Department investigator in 2007 -- shortly before the investigator was pressured to abandon his probe despite finding serious problems with Blackwater's work.
The New York Times reported Sunday that Jean C. Richter wrote in an Aug. 31, 2007 memo to State Department officials that Blackwater contractors "saw themselves as above the law" and described a situation in Baghdad where "the contractors, instead of Department officials, are in command and control."
The investigator reportedly warned his superiors that lax oversight of the firm had created "an environment of liability and negligence," just weeks before a group of guards allegedly opened fire on Iraqi civilians at a Baghdad traffic circle in 2007.
The Times report claims that Richter's inquiry, though, was abandoned after Blackwater's project manager in Iraq, Daniel Carroll, warned Richter that "he could kill me ... and no one could or would do anything about it as we were in Iraq," according to a memo sent by Richter to senior State Department officials. According to the Times, the American Embassy sided with Blackwater and ordered the investigators out of the country.
Before the investigation was halted, the paper reports, Richter found evidence that Blackwater was overcharging the State Department for its work by falsifying staff data, understaffing security details, allowing contractors to carry weapons that they were not authorized to use, and housing non-American workers in squalid conditions.
Sixteen days after the date of Richter's report, Blackwater guards allegedly opened fire in Baghdad's Nisoor Square. Seventeen Iraqi civilians died in the violence, including women and children. The shooting inflamed anti-American sentiment in Iraq in the midst of growing insurgent violence Blackwater's license to operate in Iraq was revoked by the Baghdad government the following day.
Four Blackwater guards are facing trial on manslaughter charges in connection with the Nisoor Square shooting, which prosecutors argue was unprovoked. Attorneys for the men say they had come under attack by insurgents.
In 2009, Blackwater changed its name to Xe Services after founder Erik Prince resigned as CEO. The following year, a group of investors purchased the company and renamed it again, to Academi.
Click for more from The New York Times