Birmingham City Council Unanimously Votes to Condemn Alabama's Immigration Law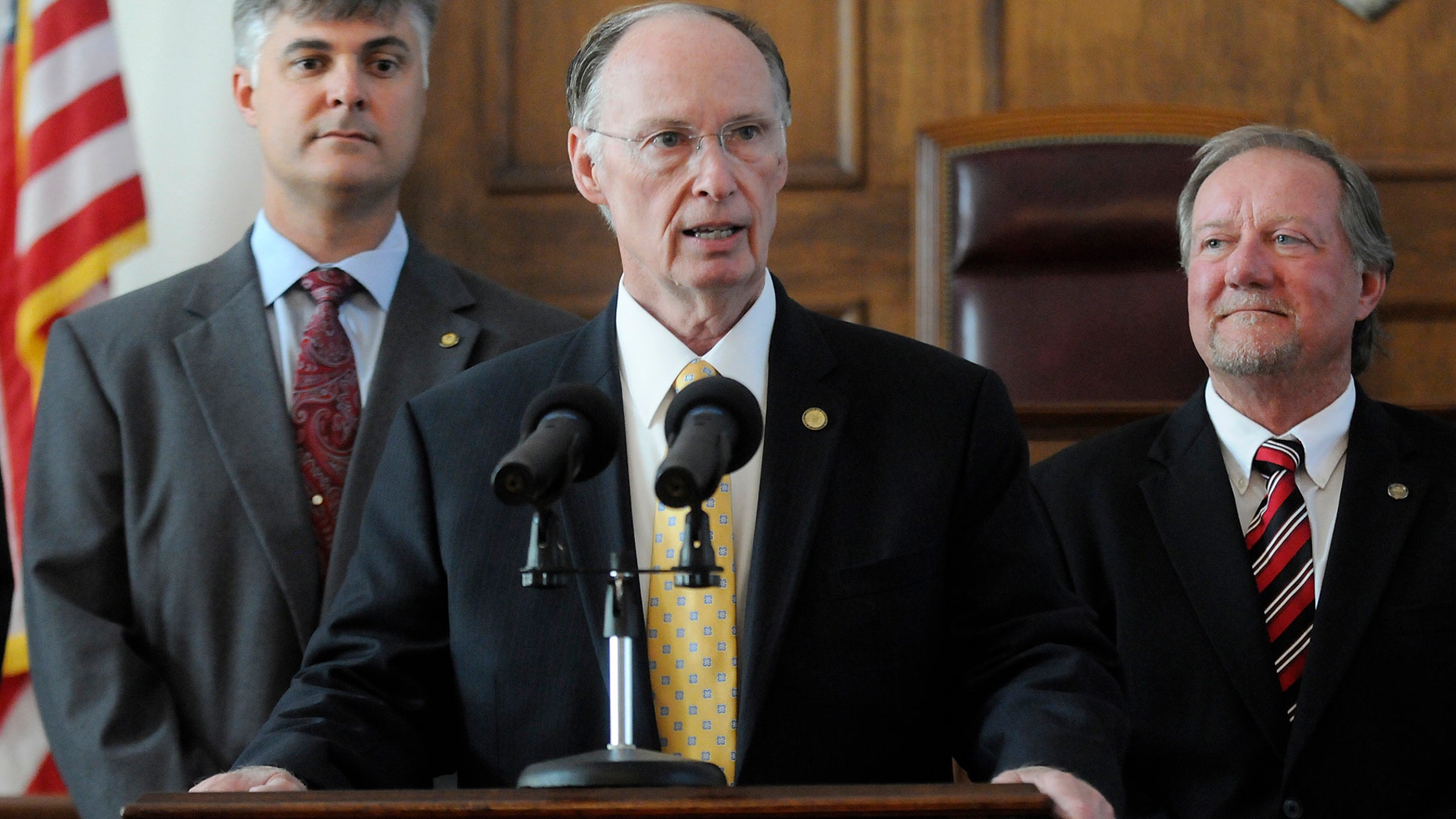 The Birmingham City Council unanimously approved Tuesday on a resolution that characterizes Alabama's new immigration law as cruel and immoral.
The resolution asks that the law be repealed and urges political leaders to establish a special commission look for more compassionate ways to address illegal immigration.
Members of the nine-person council said the law, which Gov. Robert Bentley signed earlier this month and takes effect Sept. 1, could hurt the city's economy by scaring away business and reinforcing negative images of intolerance and bigotry linked to the state's old Jim Crow laws.
Council member Jonathan Austin said the illegal immigration law — which both supporters and opponents agree is the nation's toughest — would lead to racial profiling and the need for residents to keep citizenship documents with them constantly.
"''It is hateful and mean-spirited. It takes us back to an era that we have fought so hard to come out of," Austin said. "Something needs to be done about illegal immigration ... but this law is not what we need as a state."
The American Civil Liberties Union of Alabama has vowed to file a lawsuit challenging the law.
The ACLU has filed lawsuits challenging similar laws in other states; federal judges have blocked parts of immigration laws in such states as Arizona, Utah, Indiana and Georgia. The ACLU has also said it will challenge South Carolina's immigration law, which that state's governor signed Monday.
Birmingham Mayor William Bell compared the law to the statutes that once legalized decades of racial discrimination in Alabama.
"It says we still have people of the mentality who discriminate against a class of people," he said.
A message seeking comment was left with aides to Bentley, a Republican elected last year after campaigning on a pledge to pass the nation's most restrictive illegal immigration law. Last week, Bentley said he would be open to amending the law.
"You have to look at legislation that comes through," Bentley told WSFA-TV on Friday. "We will certainly look at that and see if there's any changes we need to make to it. But I think it's a very strong bill, that's what I asked for. It is the strongest immigration bill in the country, but we asked for that."
The law makes it a crime to knowingly hire an undocumented immigrant; rent them a place to live; or give them a ride. A section that has come under particular criticism from opponents mandates that schools determine the immigration status of their students and report it to the state.
Council member Carole Smitherman, an attorney, said she supports a section of the law requiring that employers use a federal database to verify whether new workers are U.S. citizens.
"The rest of it ... will be subject to a constitutional challenge in short order," she said.
This story contains material from The Associated Press. 
Follow us on twitter.com/foxnewslatino
Like us at facebook.com/foxnewslatino