The nation's greatest living war heroes might have more in their pensions, thanks to the efforts of two Republican lawmakers.
Sen. Lindsey Graham of South Carolina and Rep. David Jolly of Florida have introduced identical bills that would raise the monthly pension payments for Medal of Honor recipients.
Recipients of the award, the nation's highest military honor, already receive a pension of $1,000 a month. If Graham and Jolly have their way, the stipend would go to $3,000 a month for life -- a "small token," Graham says, of the nation's appreciation for their service.
"It is impossible to put a price on the incredible brave actions displayed by these 78 living veterans ... "
"Medal of Honor recipients are some of the true heroes in our midst. We honor their courage, bravery and sacrifice on behalf of a grateful nation," Graham said in a statement. "An increase in their stipend is a small token of our gratitude to them and their service."
Jolly echoed Graham's sentiment, telling FoxNews.com Monday, "It is impossible to put a price on the incredible brave actions displayed by these 78 living veterans who went above and beyond the call of duty to defend our freedoms, and who today serve as ambassadors of valor, honor, service at events across the country, often at their own expense."
"This increase is a small way to say thank you while also ensuring these heroes have the means to continue sharing their personal stories of patriotism, service and bravery with people around the country every year," Jolly said.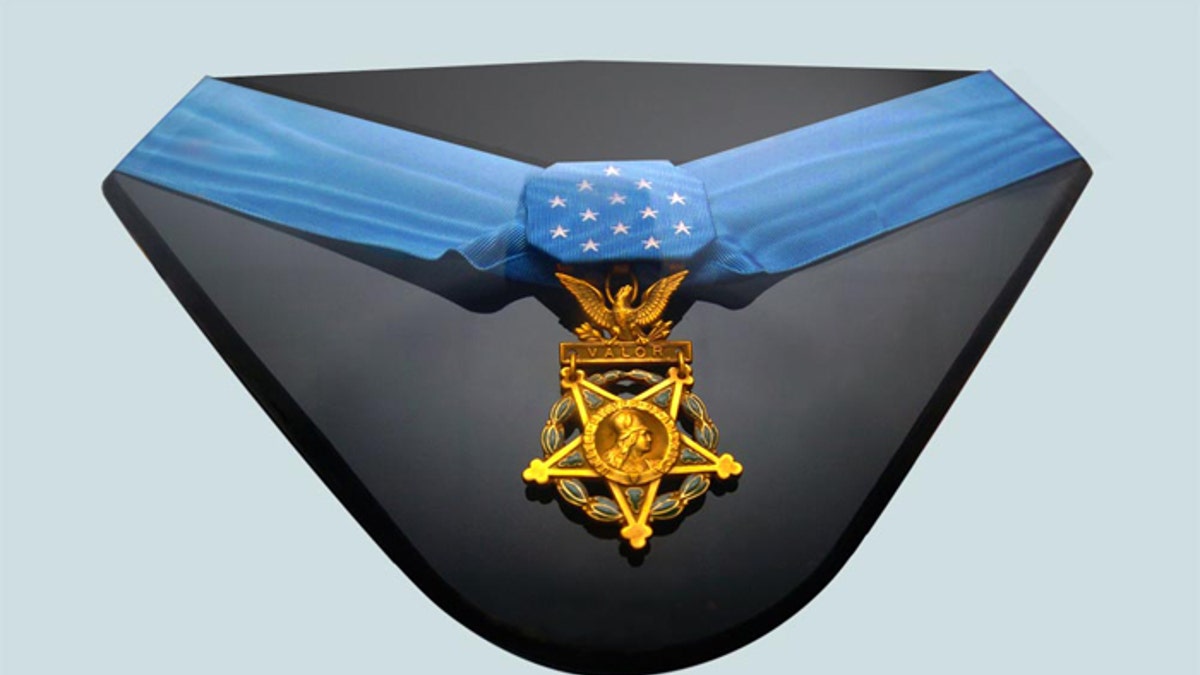 There are currently 78 living Medal of Honor recipients. Since the award's creation in 1861, the president has bestowed more than 3,400 Medals of Honor.
President Obama in June awarded the medal to two World War I Army soldiers who may have been denied the top military honor in the past due to discrimination.
"It's never too late to say thank you," Obama said during the June 2 ceremony.
Obama posthumously recognized Sgt. William Shemin, a Jewish soldier, and Pvt. Henry Johnson, an African-American serviceman, for their heroism rescuing comrades on the battlefields of France nearly a century ago.
"They both risked their own lives to save the lives of others," the president said.
Shemin's two daughters, Elsie and Ina, received the award on behalf of their father. New York National Guard Command Sgt. Maj. Louis Wilson accepted the medal on Johnson's behalf.
Shemin repeatedly dodged gunfire to pull wounded comrades to safety during three days of bloody battle. And Pvt. Henry Johnson rescued a wounded comrade from his all-black regiment while single-handedly fighting off a surprise German attack.
The award came after tireless efforts by advocates for the two men led Congress to pass an exemption from Medal of Honor rules specifying that heroic actions have to have taken place within five years to be considered.
"It has taken a long time for Henry Johnson and William Shemin to receive the recognition they deserve and there are surely others whose heroism is still unacknowledged and uncelebrated," Obama said, adding that there is still work to do to ensure that the stories of all heroes are told.
"The least we can do is to say we know who you are, we know what you did for us, we are forever grateful," he said.
FoxNews.com's Cristina Corbin and the Associated Press contributed to this report.