Beto O'Rourke's 2020 bid draws mixed reactions in El Paso, Texas
EL PASO, Texas – Proper Printshop began printing the shirts as soon as they opened at 10 a.m. on Thursday.
The clothing featured phrases like "Beto 2020" with an image of the former El Paso, Texas, congressman wearing Old Glory sunglasses.
"It's cool to know that someone from El Paso, a town like ours, can strive to do something that incredible," designer Patrick Gabaldon said of Beto O'Rourke's decision to enter the crowded field of Democratic presidential candidates.
WHY BETO O'ROURKE COULD BE DEMS' 2020 NOMINEE AGAINST TRUMP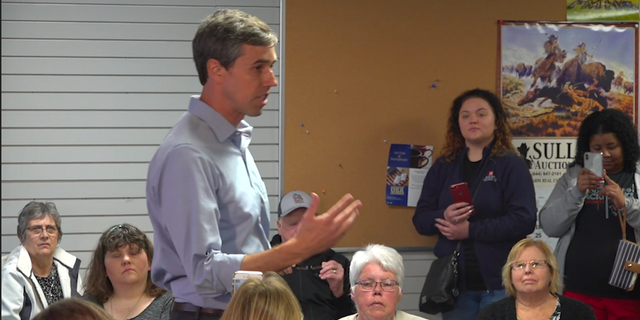 CLICK HERE TO GET THE FOX NEWS APP
Gabaldon first created the images when O'Rourke was running for the Senate seat against incumbent Ted Cruz last year, a race that propelled O'Rourke into the national spotlight.
While he ultimately lost that midterm election to Cruz by a few percentage points, O'Rourke gained name recognition and became known for his fundraising prowess, raising an eye-popping $80 million during his run.
Though he initially said he wasn't going to make a presidential run, O'Rourke reversed that decision, announcing in the wee hours of Thursday morning.
"Amy and I are happy to share with you that I'm running to serve you as the next president of the United States of America," he said in a video.
By noon, several people had requested the shirts. Excitement among El Pasoans was growing.
WHO'S STILL ON THE FENCE FOR 2020? AFTER BETO, THESE DEMS COULD JUMP IN NEXT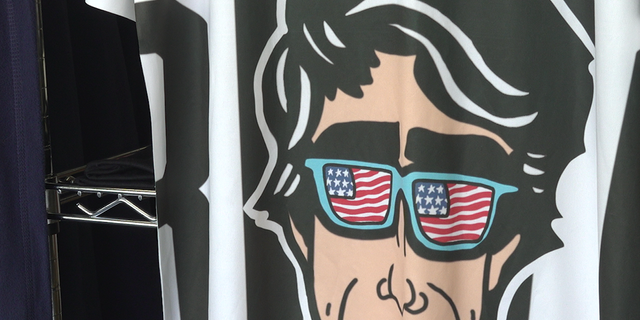 "I think he's going to be a good run. I think he'll do much better [than] our current president. And, I'm just a Democratic person. So he has my vote," said Alan Zambrano.
O'Rourke was in Iowa for the first few stops along his campaign trail. He visited Keokuk, Fort Madison, Burlington, and Muscatine, rallying voters and sharing his views for the country.
He called for guaranteed, high-quality health care and action on climate change.
"This is our final chance, the scientists are absolutely unanimous on this, that we have no more than 12 years to take incredibly bold action on this crisis," said O'Rourke.
Still, some are less than enthused about his run.
"I am not in support of him as a candidate. I believe that the Democrats have to sort out what they're going to do. I believe that President Trump will continue as the president, and I wish Beto the best of luck," said Steven Nagy.
Others say they have little faith in the political system at all.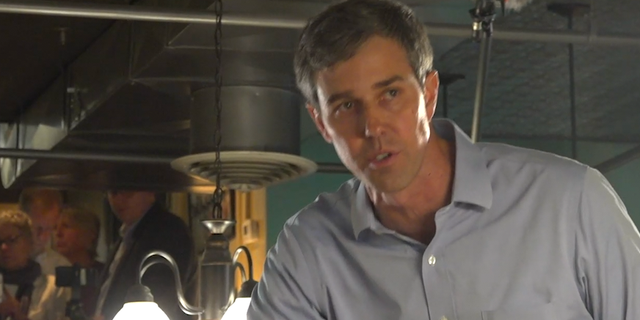 "I'm disillusioned with the representation of the people. I feel that our political leaders are more representing the big business and money than the individuals themselves throughout the U.S," said Tafari Nugent.
Though some say O'Rourke's candidacy raises excitement among Texans, politics professor Todd Curry, from the University of Texas at El Paso, is wary of notions that the candidate could flip this red state.
"I still think we have to wait a few more election cycles until Texas is put into play," said Curry.
O'Rourke is set to hold a kickoff rally in El Paso on March 30.
Fox News' Charles Watson contributed to this report.