Begich signs pledge seeking campaign disclosure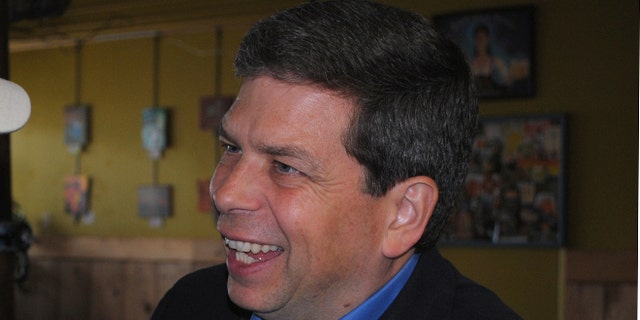 JUNEAU, Alaska – Sen. Mark Begich has signed a pledge calling for the rejection of outside money in the Alaska race unless the funding source for the spending is disclosed and can be traced to a person or an established entity.
The pledge is from CounterPAC, which has keyed in on several states with contested House and Senate races, seeking greater disclosure in campaign spending. It called on Begich's GOP rival, Dan Sullivan, to sign on, too.
But Sullivan spokesman Thomas Reiker said the pledge wouldn't stop outside ad spending and called it disingenuous for Begich "to wake up and agree that the outside groups who support his campaign should only have to disclose their donors" in the final weeks of the campaign. The election is Nov. 4.
Both campaigns have been the targets of ads from third-party groups in a race that could help decide control of the U.S. Senate. Republicans need to pick up six seats to take back control and see Begich, a Democrat, as vulnerable.
Before Sullivan was the Republican nominee, he urged Begich to sign a pledge asking outside groups to stop TV and radio ads supporting or attacking their campaigns. At the time, he and Begich already were the focus of such ads.
Under Sullivan's proposal, modeled after a pledge used by candidates in Massachusetts, if the ads didn't stop, the candidate benefiting from the ads would have to contribute half the amount of the ad buy to a charity his opponent chose.
Reiker reiterated the campaign's call for Begich to Sullivan's pledge.
Begich has called Sullivan's proposal a gimmick and noted that Sullivan supports the U.S. Supreme Court decision that allowed for unlimited spending by unions and corporations in political races. Begich signed a separate pledge earlier this year, striking at the idea of treating corporations in the legal system as people.
While Begich said has said he favors a long-term solution to election spending, his spokesman, Max Croes, said the CounterPAC pledge is in line with disclosure requirements that Begich favors and would push for if re-elected.
The pledge says outside money would be rejected unless the source of funding is clearly disclosed and can be traced to individuals; established corporations with revenues of at least $50 million for each of the last five years; a nonprofit with more than a million members nationwide that has been around for at least 10 years; or registered committees that haven't accepted more than $10,000 from corporations or nonprofits that don't meet the criteria.
Croes said the language was negotiated between Begich and the group. There were no negotiations between the campaigns on the Sullivan proposal.