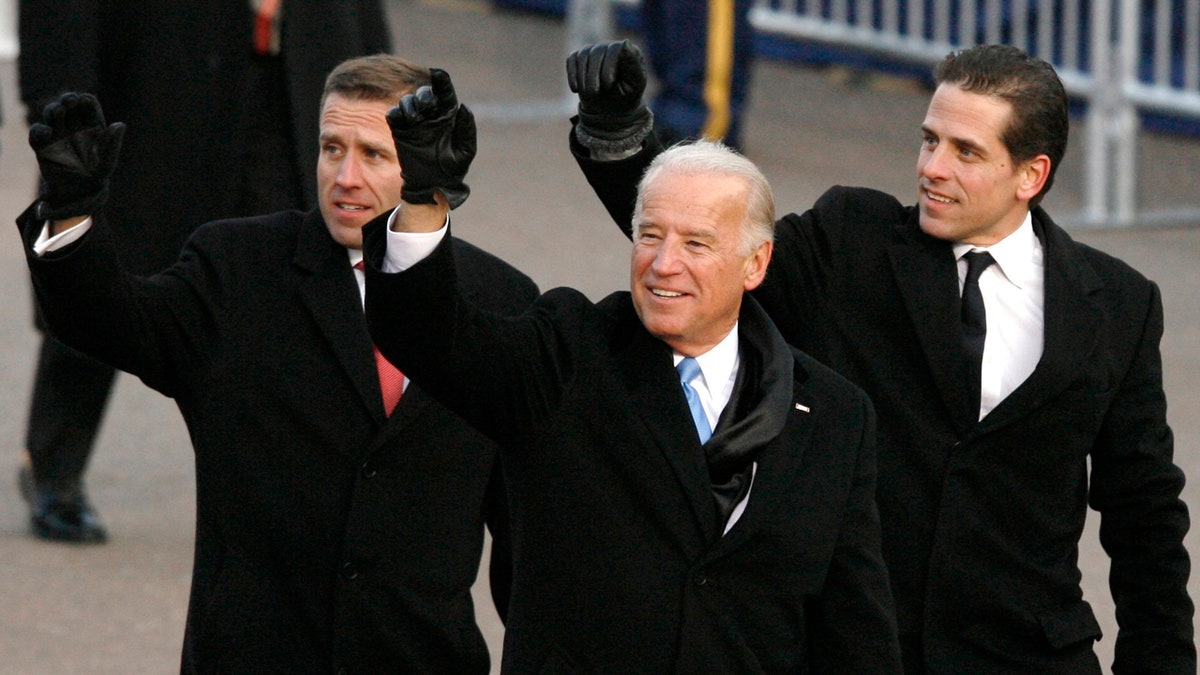 The widow of Joe Biden's late son Beau Biden has started a romantic relationship with her former brother-in-law, Hunter Biden, the former Vice President's younger son.
Hallie Biden, who was devastated when her husband Beau died after suffering from brain cancer in May 2015, is now officially a couple with Hunter, 47, who has separated from his wife Kathleen.
The astonishing family drama caps a difficult period for the Bidens following the death of Beau at age 46. The former Vice President cited the death of his eldest son as one of the reasons he didn't feel ready to run for president against Donald Trump.
Hunter Biden, a lawyer who has three daughters with his estranged wife Kathleen, told Page Six in an exclusive statement, "Hallie and I are incredibly lucky to have found the love and support we have for each other in such a difficult time, and that's been obvious to the people who love us most. We've been so lucky to have family and friends who have supported us every step of the way."
Former Vice President Joe Biden added that he and his wife Dr. Jill Biden have given their blessing to the relationship. He said, "We are all lucky that Hunter and Hallie found each other as they were putting their lives together again after such sadness. They have mine and Jill's full and complete support and we are happy for them."
Beau, the former state attorney general of Delaware who served in Iraq as a major in the Delaware Army National Guard, and Hallie have two children, named Natalie and Hunter.
A source told us that Hunter and his wife Kathleen separated in October 2015, five months after the death of Beau. Kathleen, the chairwoman of the Eleanor Roosevelt Dialogue, didn't comment.
This story originally appeared in The New York Post.