Battles Loom Over Tax Breaks, Spending Cuts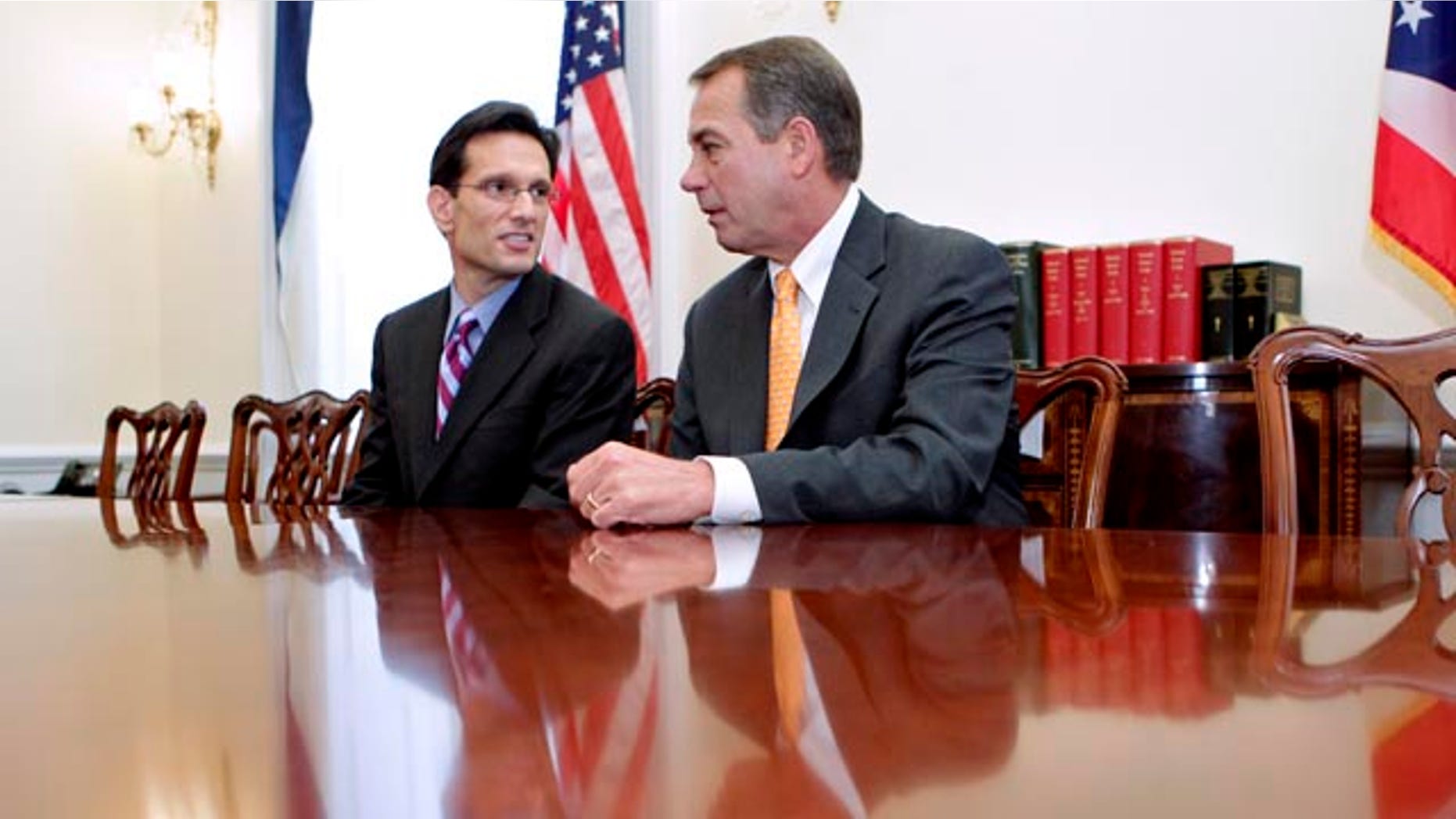 Newly empowered Republicans pushed Sunday to extend Bush-era tax levels for as long as possible and pledged significant cuts in spending, as President Barack Obama sought to maintain his footing in an escalating budget battle.
The fiscal fight over the coming weeks and months likely will be a crucial one for both sides, helping to set the policy and political tone for the next two years and beyond.
House GOP Whip Eric Cantor and other lawmakers suggested that Republicans in the coming lame-duck session would press for a long-term extension of current tax levels for all earners, despite Democratic opposition. The Bush-era tax cuts expire Jan. 1 unless Congress acts before then.
"I am not for sending any signal to small businesses in this country that they're going to have their tax rates go up," Mr. Cantor said on "Fox News Sunday." Republicans say raising tax rates on higher earners would hit about half of all small-business income. Democrats say that figure is inflated by some large businesses that are structured as small businesses.
Sen. Orrin Hatch (R., Utah), who is expected to become the top Republican on the Finance Committee next year, said in an interview that he favored "at least a three-year extension" of all current tax levels, and five years if possible. He cited economists' expectation that growth and job creation are likely to remain soft for several years.
For his part, Mr. Obama again signaled newfound flexibility on taxes over the weekend. But he maintained his opposition to any longer-term extension of the higher-earner breaks, setting up an early conflict with Republicans.
Click here to read more on this story from the Wall Street Journal.