Atlanta Falcons owner pushing for stronger DEI efforts has donated millions to Democrats
Arthur Blank said diversity, equity, and inclusion efforts should be nation's 'highest priority'
Arthur Blank, the billionaire Atlanta Falcons owner pushing for more robust diversity, equity, and inclusion (DEI) efforts in the United States, is a prolific Democratic donor.
At a Tuesday National Football League owners meeting, Blank, who co-founded The Home Depot and sits on the NFL's DEI committee, said diversity and inclusion efforts should be a significant priority in the country.
"The notion of pluralism and acceptance of everybody based on who they are and what they are and what they can do, et cetera, that should be the highest priority for our nation," Blank said, according to The Athletic. "And certainly, in terms of job placement, job opportunities, things of that nature. So I would not politically or socially be in favor," (of rolling back DEI efforts).
"DEI covers all of us, whether you're White or Black or Hispanic, or whatever you may be," he continued. "So I'd be very much opposed to that. And you know, cutting back I mean."
GIANTS' JOHN MARA CALLS PROPOSAL TO FLEX GAMES TO THURSDAY NIGHTS 'ABUSIVE'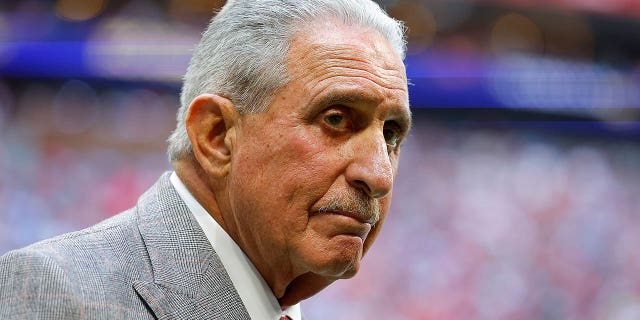 Blank has been a significant backer of Democratic causes and has supplied millions of dollars to various campaigns and committees over the past several years.
During the 2022 election cycle, Blank donated $800,000 to the Democratic Grassroots Victory Fund, which is a joint fundraising venture consisting of the Democratic National Committee, all 50 state Democratic parties, and the District of Columbia Democratic Committee, federal filings show.
Blank gave $2 million to the Senate Majority PAC, a super PAC aligned with Senate Majority Leader Chuck Schumer, during the 2020 election cycle. The Schumer-tied committee pours large amounts of cash into the campaigns of Democratic candidates running for Congress' upper chamber nationwide.
COLLEGES CASHING IN ON LUCRATIVE DEI PROGRAMS, FORMER TEACHER WARNS: 'THESE ARE RACE HUSTLERS'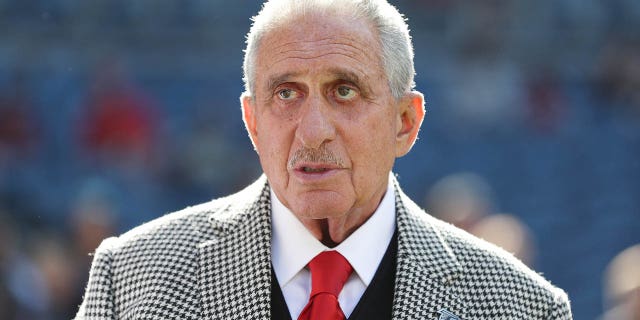 The Falcons owner added $300,000 to President Biden's joint fundraising committee and maxed-out donations to his campaign that cycle. He also pushed $10,000 contributions to several state Democratic committees in Nevada, Michigan, Wisconsin, Pennsylvania, and other areas.
Outside of his political donations, Blank previously contributed $17 million in 2021 to an Atlanta civil rights museum and called to address the "underlying issues" that cause "systemic racism" in the wake of the 2020 George Floyd riots in Minnesota.
The NFL's DEI report released last week said the "hiring process for team leaders still needs to evolve, as does the thought process and evaluative criteria of many hiring managers – improved results need to flow from improved processes."
STANFORD DEI DEAN DEFENDS HER ACTIONS TOWARDS FEDERAL JUDGE: I DEPLOYED 'DE-ESCALATION TECHNIQUES'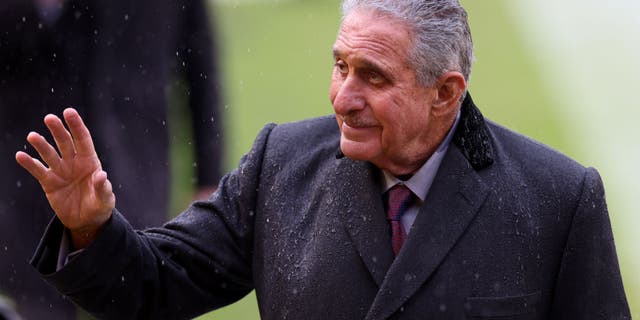 "Simply put, it is imperative to education, enlighten, encourage, and empower team owners and other key decision makeups to shift personal perspectives, perceptions, preferences, priorities and processes," the report said.
CLICK HERE TO GET THE FOX NEWS APP
The league reportedly agreed to policies that recommend each franchise hire third-party DEI consultants, and each club must have a DEI lead executive.
Blank's family foundation did not respond to a Fox News Digital request for comment on his donations.
Fox News Digital's Ryan Gaydos contributed reporting.