Anti-Israel restaurant receives funding from John Kerry's wife's foundation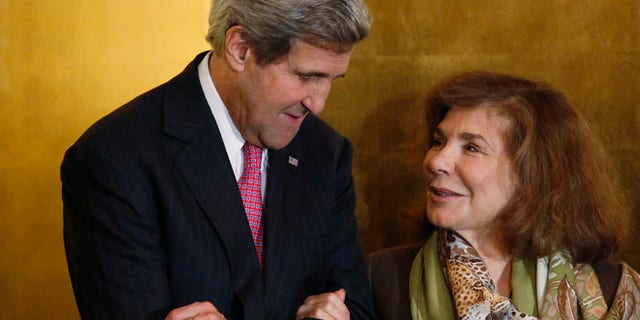 NEWYou can now listen to Fox News articles!
A food cart that hands out anti-Israel propaganda with each of its sandwiches has received funding from a foundation run by Secretary of State John Kerry's wife.
Conflict Kitchen, a pop-up restaurant located at the intersection of Carnegie Mellon University and Pittsburgh University, seeks to use food to educate locals and college students about countries that are allegedly in conflict with the United States.
It recently began serving Palestinian food wrapped in leaflets that include quotes from Palestinians defending terrorism and opposing the existence of Israel.
"How can you compare Israeli F-16s, which are some of the best military planes in the world, to a few hundred homemade rockets?" states one quote on the wrapper, a reference to Hamas rocket attacks against Israelis. "You're pushing them to the absolute extreme. So what do you expect?"
"Palestinians are not going to just let [Israel] in and drop their arms," it adds. "No, they're going to kill and they are going to die."
The statements on the wrappers were taken from interviews with Palestinians. They are published without quotation marks and do not appear to be edited for accuracy.
Click for more from The Washington Free Beacon