Amanda Renteria, daughter of Mexican migrant farmers, loses Congressional race in California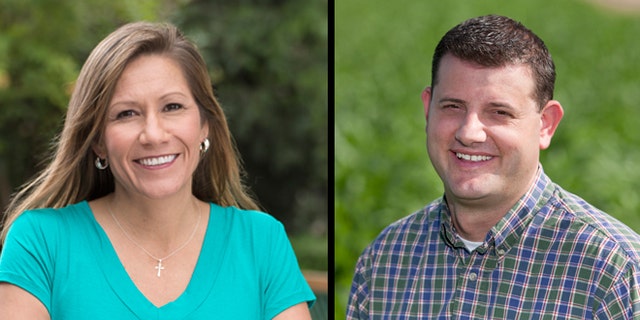 NEWYou can now listen to Fox News articles!
Republican Congressman David Valadao, a first-time House member, retained his seat in the closely watched battle for California's 21st Congressional District.
Valadao, who is of Portuguese heritage, defeated Amanda Renteria, who touted her humble roots as the daughter of Mexican farm workers.
The incumbent once again overcame demographics that don't seem to favor Republicans: Democrats account for nearly 75 percent of registered voters in the district.
Valadao received 59.3 percent of the vote to Renteria's 40.7 percent, according to the California Secretary of State.
"I had legislation," Valadao said after Renteria conceded the race. "All she had was attacks."
Voters in this very agricultural area of California's Central Valley seemed to be able to relate to the incumbent. Valadao comes from a farming family and taught himself Spanish by speaking to workers in the fields.
Renteria also has her roots in the agriculture industry. Her parents, originally from Mexico, grew up picking fruit in Woodlake, California.
Growing up, she was an athlete and excelled in school, attending Stanford and Harvard. She went on to become high school teacher. She's naturally a strong advocate of education, stressing the importance of the Title 1 funding for literacy.
"I believe that education is the key to our future as a country," Renteria told Fox News Latino earlier this year. "I know that I would never have had the opportunities I've had if I hadn't done well in school."
Follow us on twitter.com/foxnewslatino
Like us at facebook.com/foxnewslatino