Alan Gross, Jailed In Cuba, Vows To Return To U.S. 'Dead Or Alive' Within The Year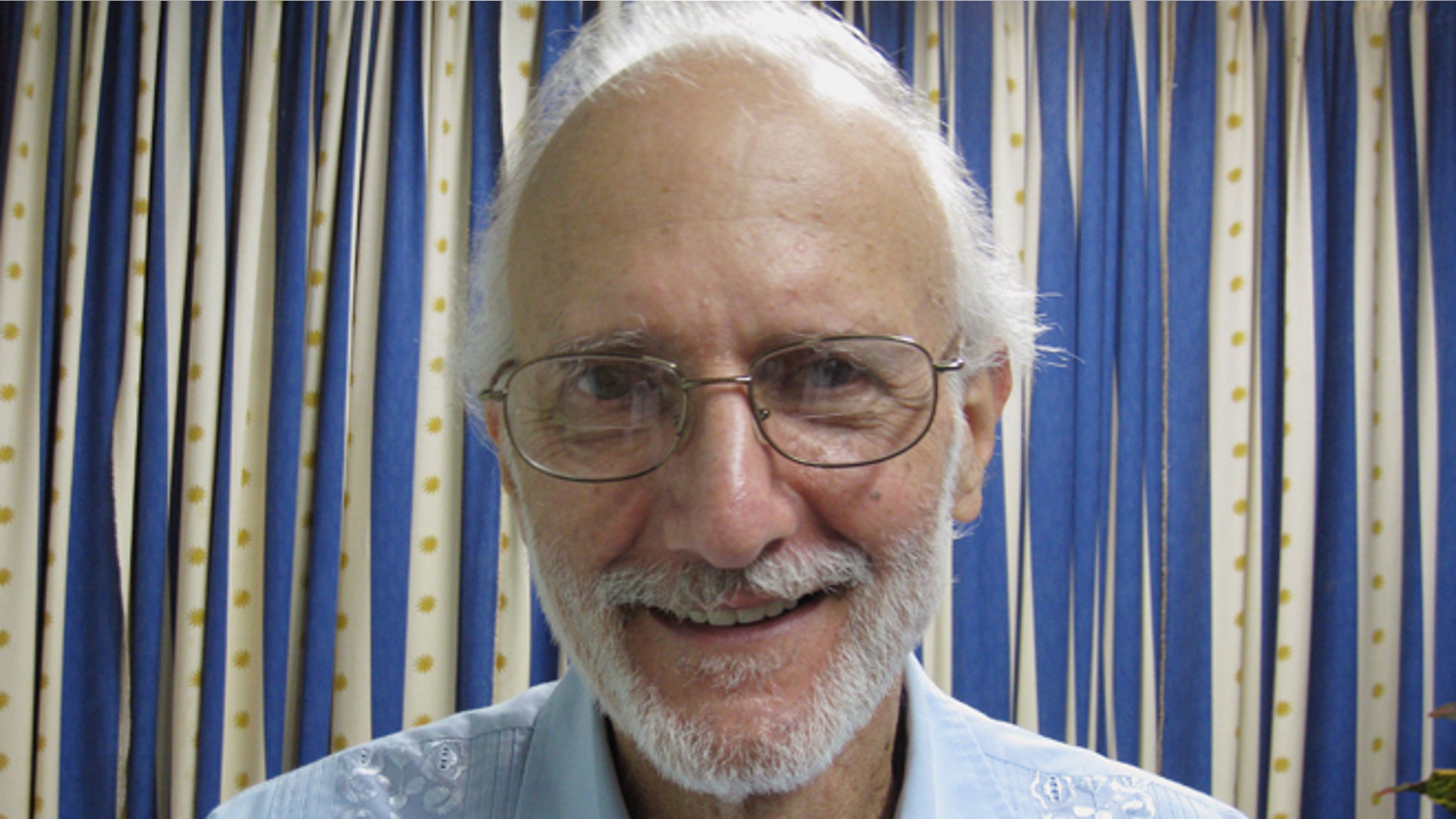 Alan Gross, an American subcontractor who has spent more than four years in a jail in Cuba, said he cannot stand to be imprisoned much longer and wants to return to the United States, even if he does so dead.
The Maryland native has a 15-year sentence.
Gross's attorney, Scott Gilbert, relayed the message from Gross in an interview with NBC News.
"He will return to the United States before his 66th birthday, dead or alive," Gilbert said from Havana, following a meeting with Gross and officials of the Cuban government.
Gross, who is 65, lost nearly 12 lbs. when he launched a hunger strike earlier this year to protest his imprisonment and poor treatment by Cuban authorities. His lawyer said he has spent much of his time in the jail in solitary confinement.
The NBC report noted that it is was not known whether Gross's vow not to still be in jail by his 66th birthday meant he was considering another hunger strike.
Gross wants the White House to do more to secure his release from jail, the lawyer said.
"I think Alan can be volatile, as would be anyone confined in this situation," Gilbert said. "And I take Alan's statement not as a threat but as expression of extraordinary frustration and determination and, and as he said to me yesterday, continued hope."
Cuban authorities arrested Gross in 2009 while he was working there to set up Internet access for Jews in Havana. The online network aimed to get around Cuban cyber-restrictions and surveillance.
Gross was a subcontractor for the U.S. Agency for International Development, or USAID.
Cuba, which has long viewed USAID as a body that works to foment opposition to its Communist government, said that Gross had been engaged in illegal, subversive actions.
Gross ended his hunger strike only after his 91-year-old mother pleaded with him to do, out of concern for his health.
Though he relented, he said "there will be further protests to come."
The lawyer, Gilbert, said that the United States has not been as assertive about trying to work for his client's release as it could be.
"We have asked the president to engage," Gilbert said earlier this year to reporters. "We believe the administration should do whatever it takes to free Alan, who was in Cuba in the first place on U.S. government business."
An Associated Press investigation earlier this year revealed that USAID oversaw the creation of the text message-based service, dubbed ZunZuneo for the sound made by a Cuban hummingbird. USAID and its contractors went to extensive lengths to conceal Washington's ties to the project, according to interviews and documents obtained by the AP.
USAID official responded that the agency did not set up a Spanish company to help run ZunZuneo. But strategy documents and expense reports obtained by AP show that the project not only planned to establish the Spanish company but also listed an end-of-month expense of $12,500 for the incorporation costs.
A key question is whether the program endangered its users by concealing that the U.S. government was behind it. The network was publicly launched shortly after the 2009 arrest of Gross. His clandestine USAID mission to expand Cuban Internet access used sensitive technology that only governments use.
Gross's attorney had harsh words about the so-called "Cuban Twitter" project.
"Once Alan was arrested, it is shocking that USAID would imperil his safety even further by running a covert operation in Cuba," said Gilbert. "USAID has made one absurdly bad decision after another."
In a hearing on the "Cuban Twitter," Sen. Patrick Leahy, a Vermont Democrat, echoed Gilbert's criticism. He called the project Gross was working on "dumb since its inception."
The Associated Press contributed to this report.
Follow us on twitter.com/foxnewslatino
Like us at facebook.com/foxnewslatino