Alabama governor changes election for US Senate seat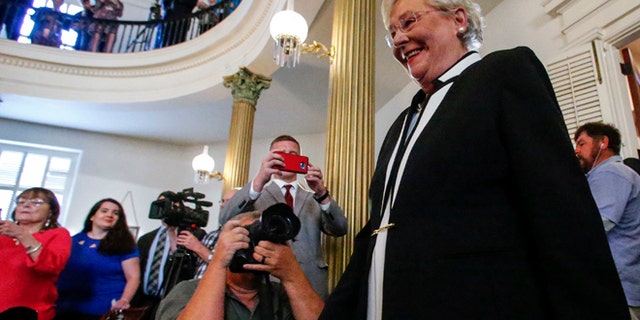 MONTGOMERY, Ala. – Alabama's new governor has moved up the election for the Senate seat left vacant by U.S. Attorney General Jeff Sessions to this summer, reversing former Gov. Robert Bentley's plan to wait until 2018.
Gov. Kay Ivey announced Tuesday she was calling a special election.
The new schedule sets the primary Aug. 15 with a runoff Sept. 26. The general election will be Dec. 12.
Ivey says the law "clearly states the people should vote for a replacement U.S. Senator as soon as possible."
Bentley appointed former Alabama Attorney General Luther Strange to the seat and said the election would coincide with the 2018 scheduled elections.
The state's GOP lieutenant governor, Ivey replaced Bentley who resigned April 10 after a scandal involving allegations that he had an affair with his top political adviser.