Al Haig's Never-Reported Comments to Fox News' James Rosen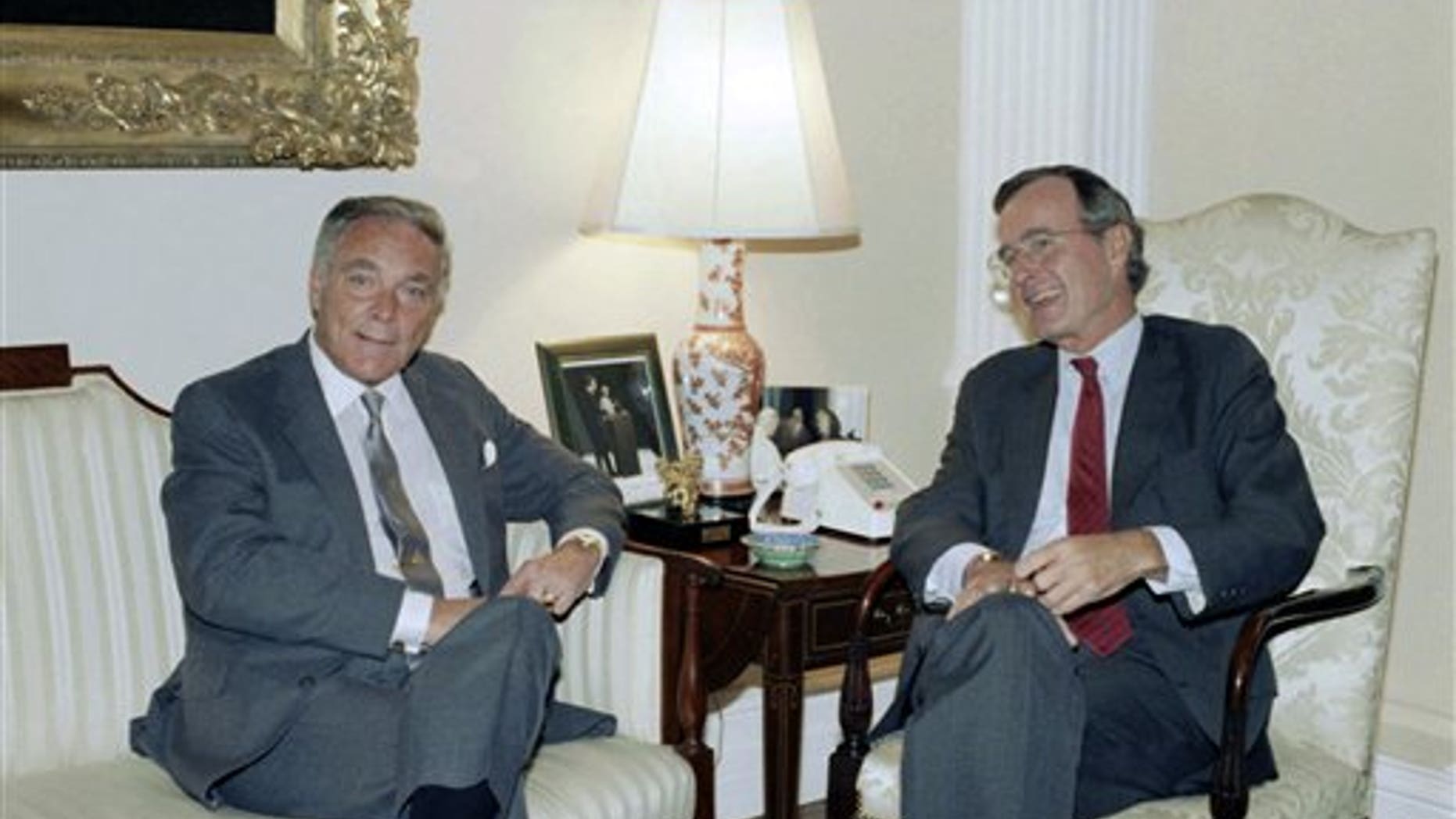 The late Alexander Haig blamed George H.W. Bush for the world's dim view of the United States after the collapse of the Soviet Union, saying the former president misread world events, refused to get rid of Iraqi dictator Saddam Hussein, and squandered America's dominance.
In never-before-published excerpts from a July 2000 interview with Fox News' James Rosen, Haig, who as Ronald Reagan's secretary of state famously declared he was in charge after the president was shot, said former President Bush didn't see the mayhem emerging from the end of the Cold War and undermined the coalition by not removing Saddam at the end of the 1991 Gulf War.
"If you look back at all of our troubles today, they didn't start with Richard Nixon. They didn't start with Ronald Reagan. They started with George [H.W.] Bush. . . . Total misreading of what was happening in the Soviet Union. Totally misreading the realities in Eastern Europe. Kosovo, Bosnia -- mayhem. . . . Totally misreading the termination of the Gulf War. Remember he told the American people if he got rid of Saddam Hussein, the coalition would be shattered? Shattered? The shattering took place precisely because we didn't get rid of Saddam Hussein," Haig is quoted as saying in a report by Rosen for The Washington Post.
Haig, who died on Feb. 20, also spared no criticism for Reagan, who he said left the running of government to his chief of staff, deputy chief of staff, CIA director and wife. He attacked Reagan Chief of Staff James Baker, accusing him of blowing a potential peace settlement for the 1982 Lebanon War, a dispute that resulted in the creation of the Iranian-backed Hezbollah as a terrorist force that is still present there today.
In a three-hour interview, the Cold Warrior also lamented the outcome of the Vietnam War, recalled wanting to punch Nixon Secretary of State Henry Kissinger and boasted about quitting three presidential administrations.
Click here to read more about Haig's comments to James Rosen, as published in The Washington Post.