After big New Hampshire endorsement, Christie takes shots at Rubio and Cruz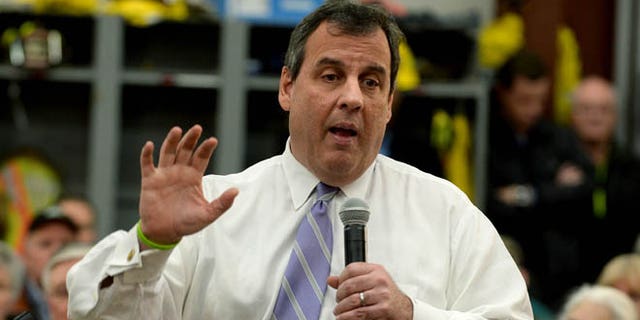 New Jersey Gov. Chris Christie has spent much of his presidential campaign fighting for relevancy in a crowded GOP field that has seen him relegated to the bottom half of the polls.
In the last few days, however, Christie has received better news by garnering the endorsement of the New Hampshire Union Leader – the state's largest newspaper – and seeing his poll numbers rise in the Granite state.
This boost has appeared to give Christie his fighting spirit back as the New Jersey governor has gone after rivals, Florida Sen. Marco Rubio and Texas Sen. Ted Cruz, on their stances toward national security and their experience in office.
In a frequently used gripe against Rubio, Christie said that the Florida lawmaker "doesn't have my experience."
"You know, I've been through the fire here," Christie said, according to Politico. "I've been through the media fire, as you all know," he added. "I've been through the fire of dealing with what I lovingly call an unruly state to govern with Democratic majorities."
According to the latest Quinnipiac poll, Rubio sits in second place with 17 percent behind front-runner Donald Trump, who pulled in 27 percent. Christie only garnered two percent.
The New Jersey governor saved his harshest barbs, however, for Cruz – he said the Texas senator "went for the easy political vote" when opposing the use of force in Syria in 2013.
"He went for the easy political vote at a time when it looked like kind of a popular thing to do," Christie said. "With all of those dead Parisians, doesn't look so popular anymore."
He added: "I'm the only person on that stage that's used the Patriot Act, I'm the only person on that stage that's used the FISA court, I'm the only person on that stage who has actually fought terrorism, knows how to use those tools and knows how to bring terrorism to heel."
In his swing through New Hampshire this week, Christie continued his attacks on Cruz by saying that the U.S. intelligence community has been "demoralized by a president and certain members of Congress like Senator Paul and Senator Cruz who have worked against the intelligence community to make us less safe," The Hill reported.