$39,643,352 worth of NIH funding that could have gone to the Ebola vaccine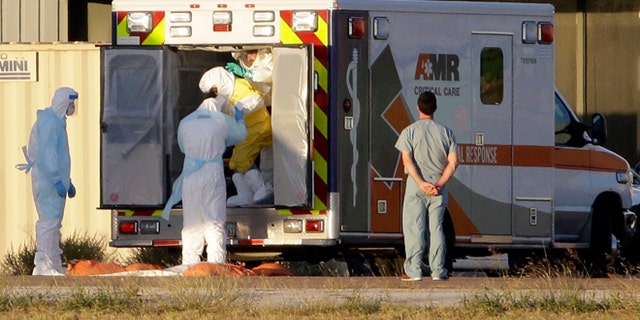 The National Institutes of Health (NIH) has spent more than $39 million on obese lesbians, origami condoms, texting drunks, and dozens of other projects that could have been scrapped in favor of developing an Ebola vaccine.
"Frankly, if we had not gone through our 10-year slide in research support, we probably would have had a vaccine in time for this that would've gone through clinical trials and would have been ready," said NIH Director Francis Collins, blaming budget cuts for his agency's failure to develop a vaccine for the deadly virus.
However, the Washington Free Beacon has uncovered $39,643,352 worth of NIH studies within the past several years that have gone to questionable research.
For instance, the agency has spent $2,873,440 trying to figure out why lesbians are obese, and $466,642 on why fat girls have a tough time getting dates. Another $2,075,611 was spent encouraging old people to join choirs.
Millions have gone to "text message interventions," including a study where researchers sent texts to drunks at the bar to try to get them to stop drinking. The project received an additional grant this year, for a total of $674,590.
The NIH is also texting older African Americans with HIV ($372,460), HIV and drug users in rural areas ($693,000), HIV smokers ($763,519), pregnant smokers ($380,145), teen moms ($243,839), and meth addicts ($360,113). Text message interventions to try to get obese people to lose weight have cost $2,707,067.
The NIH's research on obesity has led to spending $2,101,064 on wearable insoles and buttons that can track a person's weight, and $374,670 to put on fruit and vegetable puppet shows for preschoolers.