Venezuela: Where The Mafia And The Military Come Together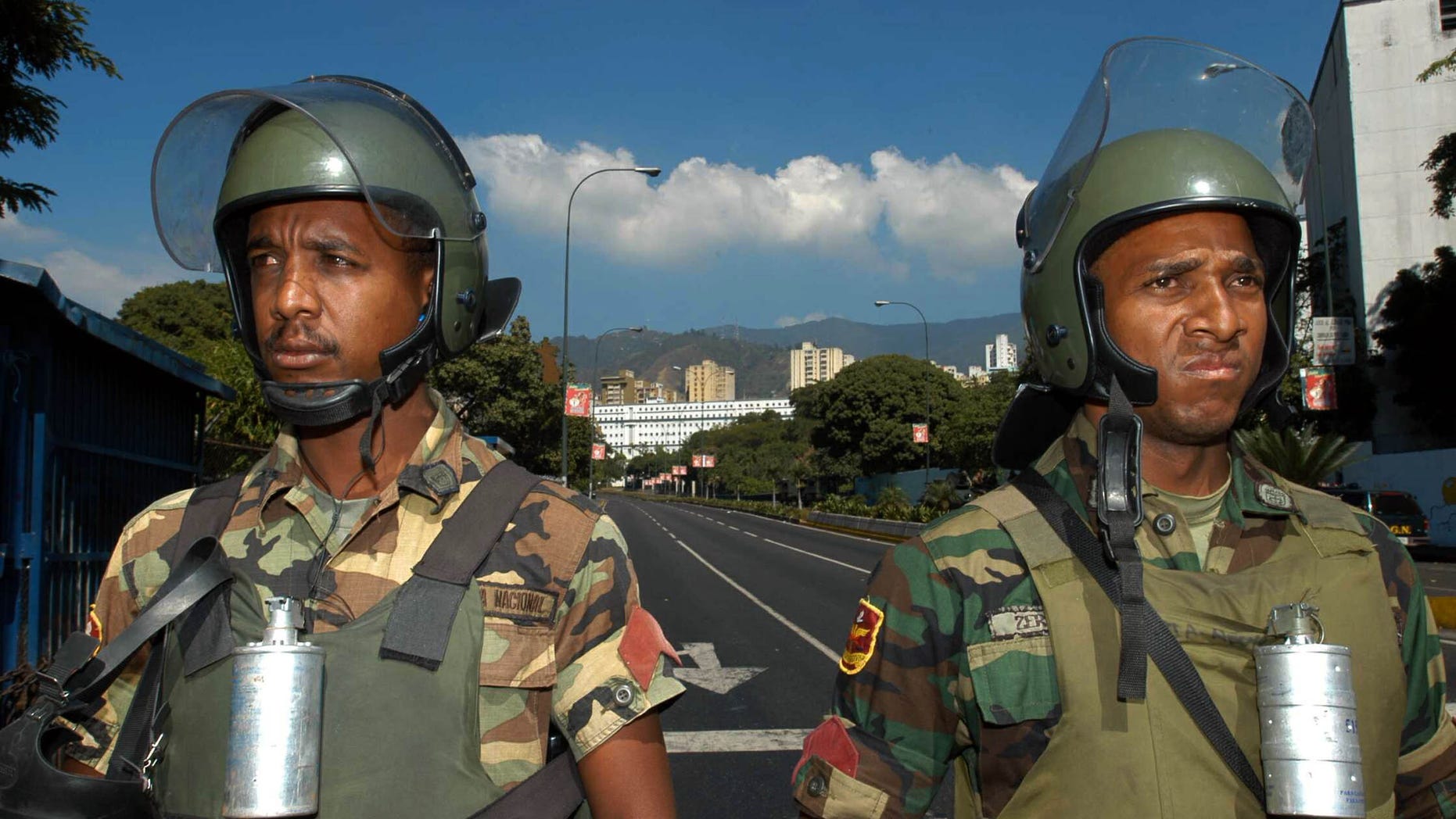 For the Venezuelan President, Nicolas Maduro, the murder of a former beauty queen wasn't so much a tragedy as an opportunity.
On January 6, Monica Spear, who won the 2004 Miss Venezuela beauty contest and later became one of the country's most popular actresses, was traveling with her partner and their five year old daughter along a highway in Carabobo state. As they waited for assistance after their car broke down, a group of armed robbers descended on them. As is the custom with Venezuelan criminals, who are reluctant to leave witnesses behind, both Ms. Spear and her partner, Thomas Berry, were shot dead, while their little girl was wounded in the leg.
The sad reality of Venezuela today is that impunity reigns, from gangland executions in poor neighborhoods all the way up to military leaders running private operations with public money.
Although Venezuelans have become accustomed to violent crime – at an annual average of 79 per 100,000, the country has the world's highest homicide rate after Honduras – the horrific murders in Carabobo, involving as they did a much-loved celebrity and her family, convulsed the entire nation in shock. Enter Maduro, who loudly declared that he would use an "iron fist" against Venezuelan criminals.
Sure enough, within days of the killings, seven men said to belong to a gang known as "Los sanguinarios del Cambur"  ("The bloodthirsty ones of Cambur") were in custody. But if Maduro was expecting plaudits from a country whose citizens are even more fiercely divided than during the rule of his predecessor, Hugo Chavez, he must have been sorely disappointed. The swift response of the authorities in the Monica Spear case was a stark contrast to the thousands of other murders – there were a total of 24,763 murders in 2013 alone, according to the independent Venezuelan Observatory of Violence (OVV) – that are seldom investigated or resolved.
To the casual observer, it is not immediately clear how the various strands that compose Venezuela's current economic and political crisis relate to this fundamental breakdown of law and order. What therefore needs to be understood is that, after 15 years of Chavista misrule, the Venezuelan state is not an enemy of the criminal networks that have conquered the country, but their ally.
Indeed, the regime that presides over the gravest economic crisis in the country's history has been completely penetrated by criminal elements. Maduro has created a long list of enemies whom he blames for the fiscal meltdown, including "speculators" who supposedly drive down the value of Venezuela's currency, the Bolivar, small merchants who stand accused of price-fixing, and – of course – the CIA, which is daily charged with launching sabotage operations. But conspicuous by their absence are those whose actions lie at the root of the catastrophe enveloping Venezuela.
This group includes the so-called "Boliburguesía" — a contraction of the words "Bolivarian" and "bourgeoisie," denoting the sizeable Chavista elite that has amassed extreme wealth through corruption. Concentrated in banks, brokerage houses and insurance companies, this Chavista business class provides revenues for state officials by illegally circumventing exchange controls. As Carlos Tablante, a former parliamentarian, documented in his recent book on corruption in Venezuela, an average of 40 percent, and as much as 70 percent, of the capital behind these businesses is drawn directly from public funds.
However, every time opposition leaders demand an end to this criminality, the stock-in-trade response of the Chavistas is to accuse them of corruption in turn.
A principal reason why this culture of impunity prevails lies in the Venezuelan military. Though Chavismo likes to present itself as a socialist movement whose aim is to redistribute wealth to those in extreme poverty through "social missions", its enduring legacy will be the economic empowerment of the military, and the violation of constitutional provisions preventing military involvement in politics.
In Maduro's government, seven senior cabinet ministers, 10 junior ones, and 11 state governors come from the military. Among their number is Gen. Rodolfo Marco Torres, who now runs the newly-created, super powerful Ministry of the Economy, Finance and Public Banking. Infrastructure is in the hands of officers like Maj. Gen. Wilmer Barrientos and Maj. Gen. Hebert Garcia Plaza. The new tsar for "fair prices" is the former Commander of the National Guard, Maj. Gen. Luis Motta Dominguez. Carefully watching over them is Gen. Miguel Rodriguez Torres, the chief of the intelligence services and a close friend of the Cuban regime.
All these men have been accused of corruption. Many of them are also accused of involvement with drug trafficking, in part of their connections to the Marxist FARC guerillas in neighboring Colombia, who control the regions where the coca crop is cultivated.
Thanks to the military's facilitation of the cocaine trade, armed criminal gangs indigenous to Venezuela have mushroomed, inevitably fueling the rise in homicides. Among the most notorious of these gangs is the "Cartel de los Soles" ("Cartel of the Suns"), whose core personnel are members of the National Guard and other military institutions based on the border with Colombia.
In October 2013, National Guard operatives in this cartel planted a massive 1.3 tons of cocaine on an Air France flight to Paris. The drugs were later seized by French police, who marveled at the audacity of Venezuelan drug traffickers in using the French national carrier to transport such a large volume of narcotics.
Such audacity is only possible when criminals can be confident that they will not face consequences for their actions. The sad reality of Venezuela today is that impunity reigns, from gangland executions in poor neighborhoods all the way up to military leaders running private operations with public money. The country has become both a military regime and a mafia state – and as long as this state of affairs continues, we can expect the grim fate of Monica Spears to be shared by thousands of other innocents.