To be a good father, you don't have to be a superhero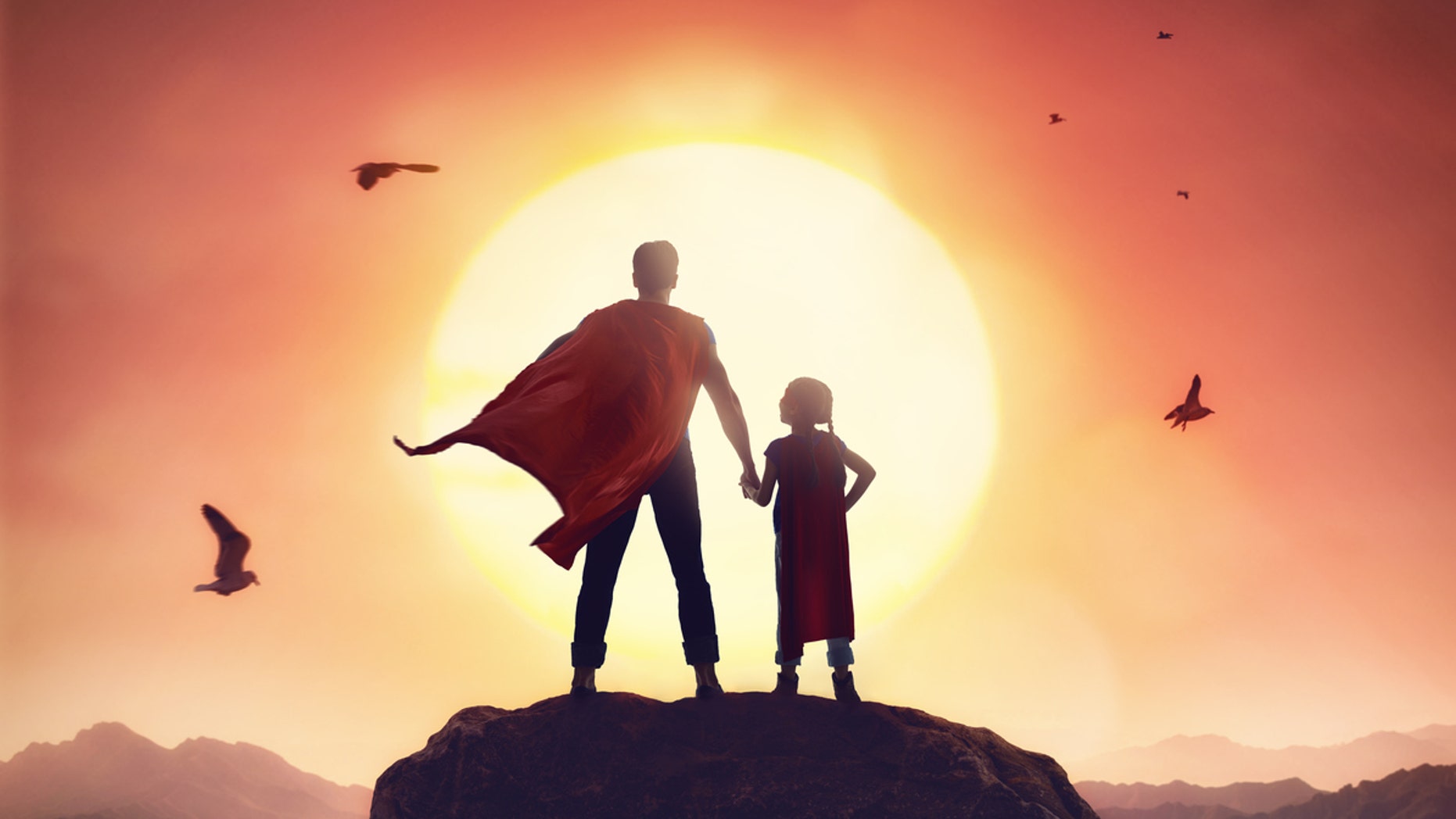 Fans of the Iron Man films know the hard shell around Tony Stark's heart was attributed to more than a high-tech suit of armor. Raised by an ingenious inventor, Stark's relationship with his dad was strained by his father's endless quest for the next brilliant invention.
Several of Marvel's movies reveal this emotional thread as Stark seeks approval and longs for the relationship that he never had with his father.
This scenario hits too close to home for so many men. As CEO of a marriage and family organization, you would think I'd have this fathering thing mastered. But in an effort to produce some of the best resources to reach a variety of families, and save as many marriages as possible, it is easy to get so get wrapped up in my work that I neglect one of the most important jobs I will ever have: raising my children.
So far, fatherhood has been an incredible rollercoaster for me. At moments, I feel like a superhero – confident and self-assured in the decisions I am making and how I am doing as a dad. Then, out of nowhere comes a moment when I realize I still have much to learn during each new stage my kids reach. I have talked to enough parents to know I'm not alone in feeling this way.
There are so many resources available that it is easy to become paralyzed by all the good ideas and options. In this age of constant connectivity, however, I have discovered that sometimes putting down a device to get on the floor and play with my kids may be a better solution to a behavioral issue than to keep scouring the Internet for the next new strategy.
I am learning to release myself from the pressure to be perfect or to be the hero. My kids will learn from watching me grow and change over time, and that's a good thing.
There are some core truths I desperately desire to instill in my kids.
I want them to understand their limits and the limits of others, being gracious and connected with others even when relationships are challenging. I want my children to know what they believe and how to have the courage to take a stand when necessary. I want them to learn perseverance and the ability to stay on course even when life becomes hard.
But my children won't learn those things unless they see me living out those values in front of them. I must be intentional about taking time to process with them about their daily lives – happenings at school and interactions with others – so they can begin to see opportunities to be brave.
I have to be present long enough to help my kids think clearly about situations they are facing and encourage them to commit to doing the right thing, even when it is hard.
There are some days as I drive home from the office that I remind myself I am not yet off work. No, I don't mean that I have brought home a stack of reports to review, nor do I need to spend the evening constantly grabbing my phone to check my email. Rather, I'm preparing my mind and heart for the most important job of the day: being a father.
Early in my parenting journey, a friend shared a quote with me that now sits framed in my office: "I am the only one who can walk with God for me, be the husband to my wife, be the father to my kids; everything else can be (and someday will be) done by someone else."
Few words could be truer.
To my fellow dads on Father's Day, I offer these words of encouragement: You do not have to be a superhero or even super successful. Your kids are not interested in a business empire or a perfect dad. They just want you – with all your flaws and quirks. Because for your children, there is no better father on Earth than you.