The Trump Effect reaches Germany
This is what happens when elected leaders ignore the will of the people who put them in power.
As Bellwether noted last week, Germany's electorate is tired of being lectured about the country's duty to take in undocumented refugees from the Middle East and Africa. On Sunday, voters made their feelings clear by giving unprecedented support to the anti-immigrant party, Alternative for Germany, known by the acronym AfD.
By winning 13 percent of the vote in Sunday's federal elections, the AfD will, for the first time, send avowedly right-wing politicians to the German Bundestag – a shocking turn of events in a country that, even 70 years later, wrestles with its Nazi past.
While Angela Merkel will no doubt continue as chancellor for a fourth term, she will need the support of two smaller parties, the pro-business Free Democrats, and, paradoxically, the environmentalist Green Party, to hold power. The left-wing Social Democrats, who have in the past joined Merkel's Christian Democrats in a so-called Grand Coalition, announced Sunday that they would move into opposition against the government. The Social Democrats turned in their worst result in the post-World War II era, or what its leader bemoaned as a "bitter day."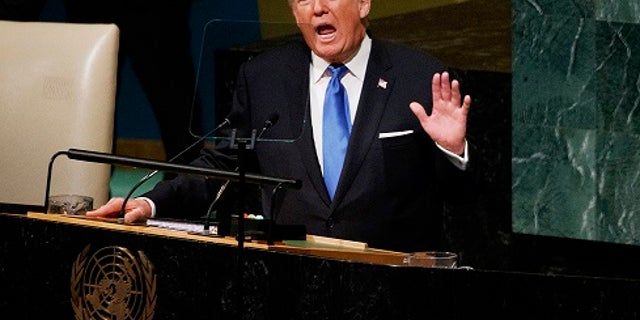 MERKEL WINS FOURTH TERM AS FAR-RIGHT ENTERS GERMAN PARLIAMENT
But there's no doubt, the AfD's support is mostly due to Merkel's stubborn insistence that taking in migrants from majority-Islamic countries like Syria is part of Germany's responsibility as the driving force in Europe. Even when some of those immigrants attacked and sexually molested several women in Cologne two years ago, Merkel said her support for welcoming newcomers would continue. On Sunday, she paid a heavy political price for those views, losing 20 percent of the support her party enjoyed in the last elections in 2013.
The AfD, widely though inaccurately compared to the Nazis for its unapologetic anti-Islam prejudice, now bears the burden of showing it can act responsibly in a democratically-elected parliament. It understood that even Germans, shadowed by the shameful memory of Adolf Hitler, are finally asserting their rights as a nation to decide who may live among them.
It is much the same platform that brought Donald Trump to the White House and made Marine Le Pen the second-place finisher in France's presidential elections.
Ignoring voters in a democracy carries a price. Angela Merkel is the latest to learn that lesson.