Pope Francis -- social media superstar, will you Skype with kids from St. Raymonds?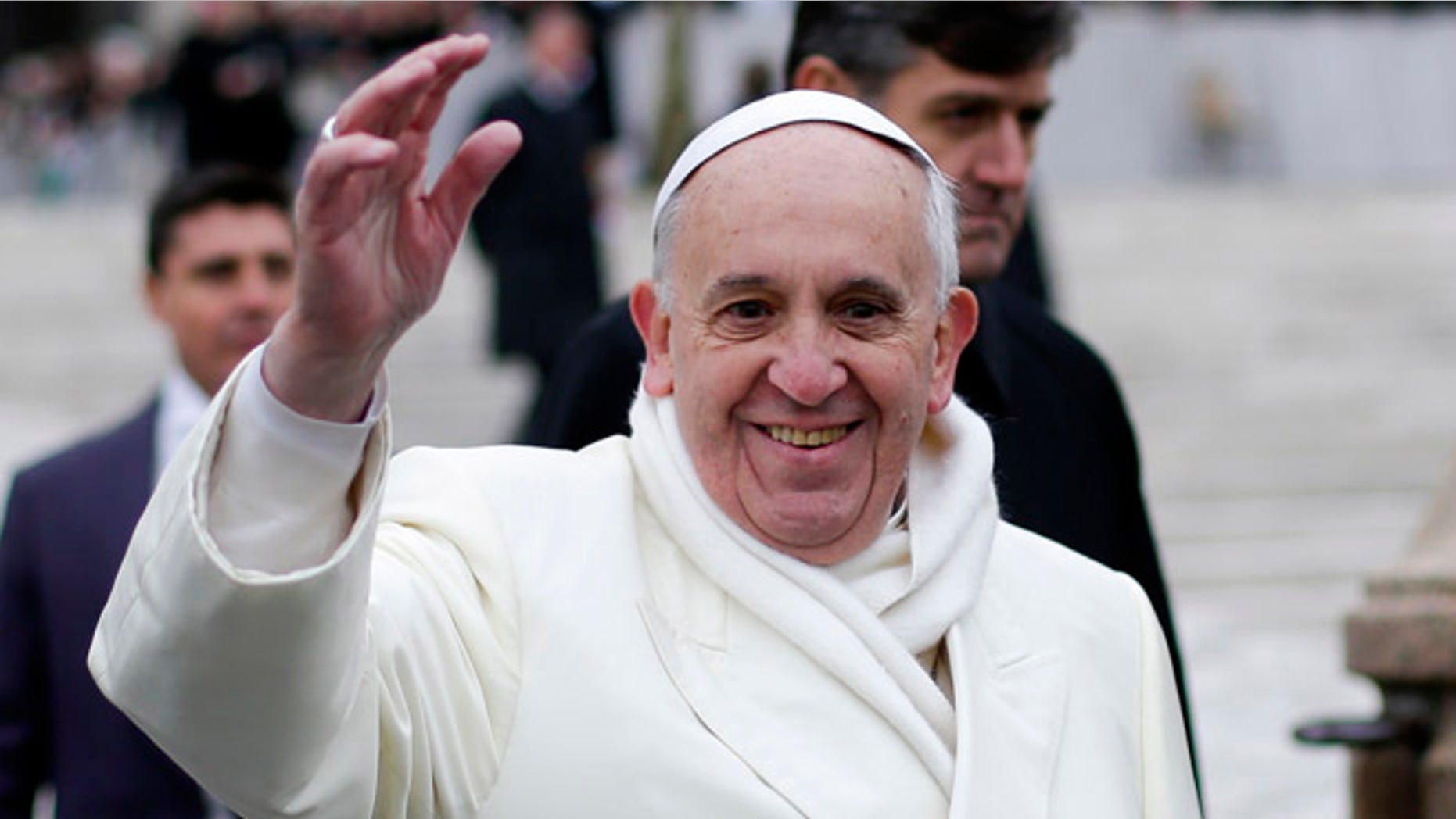 A year ago, if you had asked a majority of Americans what the pope's name was, chances are many wouldn't have been able to tell you.
Now the whole world, Catholics and non-Catholics alike, know exactly who Pope Francis is. Even the younger generation is cheering for our pope.
I experienced this first-hand this week when my personal Twitter page was bombarded with tweets from students at St. Raymond's Elementary School in the Bronx, N.Y. (They also reached out to Oprah and Ellen among others.)
At first glance, I thought it was all a joke until my entire Twitter feed was filled with tweets from several of the students requesting I help them.Perhaps it was a form of divine intervention?
One precocious student asked, "@dianafalzone Hi! My class is on a quest to Skype Pope Francis & we need your help! Check out this video we made."
So I did.
The students created a YouTube video titled, "Pope Francis Appreciation Video," which opened with a message for Francis. "We made this video to show you how our class honors and admires you."
What I watched was beyond heartwarming, and very telling about the pope's impact on the world.His message of love and acceptance has touched everyone … young and old alike.
In the video the students ask the pope to Skype with them or "if you're ever in New York," as one student so innocently puts it, come visit.
Pope Francis, unlike his predecessor Pope Benedict has crossed over with Americans very much like a country music artist crosses over into mainstream pop, he's also strengthening the brand and has brought in a whole new audience.
As a millennial and a Catholic, it appears to me that the pope has successfully transitioned from serving as the most powerful person in the Catholic Church to a symbol of spirituality for all denominations.
On these same pages Fox News Editor Adam Shaw wrote that a pope who kisses babies is nothing new. So why do we suddenly care so much when THIS pope does it?
The answer is simple … social media. According to a research paper from Insites Consulting "Millennials & Social Media," 8 out of 10 millennials are on at least one social network and 80% of those users log on daily.
Pope Francis is using social media to reach the masses. From his verified Twitter account with over 3,330,000 followers (that's even more than President Obama and nearly triple the number of followers for Pope Benedict!), to his Instagram account with 12,195 followers, where teens posing with the pope for a "selfie" seen 'round the world, social media has extended the pope's reach.
His posts about universal love, kindness and compassion and revelations of personal fun facts (he recently shared that he was bouncer years ago in Buenos Aires) speak to many believers and non-believers in a whole new way.
No longer is the pope viewed as a stuffy out-of-touch, untouchable figurehead.
His words and deeds speak to my peers – people in the religion-phobic millennial generation – who, for the most part, if asked about their religious affiliation would say, "I'm not religious. I'm spiritual." This is the common answer instead of saying, I'm Catholic or Jewish, Muslim, Hindu, Christian or an atheist.
I recently conducted an informal poll on Facebook (yes, social media) where I asked people why they refuse to label themselves when it comes to religion. Here are some of the responses.
"When a person self-identifies as "spiritual," I think they're trying to avoid the negative connotations associated with organized religion." And, "I am spiritual in that I believe in a higher power; however I do not go to church or affiliate with any set religion. All religions in the world claim they are different, in many ways, however God is the common denominator in them all."
The 'negative connotation' mentioned by one respondent is exactly why this pope is the pope the world needs now.
Many millennials have been scared away from organized religion mostly because some of the teachings of the religion of their parents do not fit the times, yet they still want someone/something to believe in and aspire to.
Pope Francis is re-introducing the fundamentals of Christianity through his actions; whether it's his decision to live in a simple home rather than in the lavish Vatican apartments or frequent nightly visits to feed the hungry, he is the living example of Christ-like behavior. And by modeling his faith in such a visible way, he raises the moral bar for each of us.
Regardless of the religion you ascribe to Pope Francis' positive impact is undeniable.
And, if you're reading this Pope Francis, please Skype with the kids from St. Raymond's.They are quite possibly your biggest little fans.
@Pontifex you get a two thumbs up from this millennial. On behalf of all of us, #keep up the good work ; )