Opinion: Latino families should fight for the mercury and air toxics standards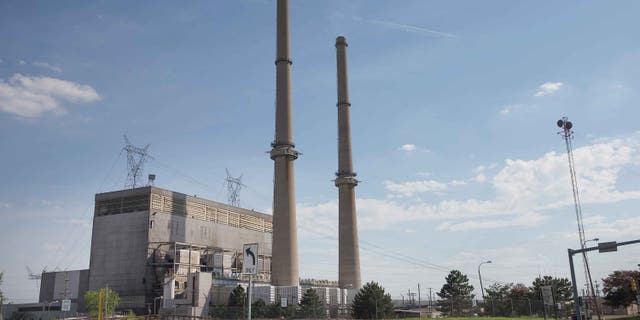 The Supreme Court ended its year with a flurry of decisions that will affect American families in a wide variety of ways – decisions on everything from same sex marriage to health care to Congressional voting districts. But there's one more decision that American families, especially Latino families, should pay close attention to. That's the decision in Michigan v. EPA, the case about mercury and other toxic pollution in the air that we, and our families, breathe.
And we need all American families to keep telling our Members of Congress, our state and local leaders, our power companies, and EPA that we want clean and healthy air for our children to breathe.
The U.S. Environmental Protection Agency created the Mercury and Air Toxics Standards in 2011 specifically to reduce toxic pollution, offering a long-overdue protection for public health. However, on June 29, the Supreme Court ruled that EPA must complete further analysis for the Mercury and Air Toxics Standards. The Court remanded them, which means they sent them back to a lower court for more scrutiny. That means another round of court battles to uphold these life-saving standards, which affect us all.
The Mercury and Air Toxics Standards reduce pollution from coal and oil-fired power plants, which are our country's largest emitters of mercury. They are also major emitters of other hazardous air pollutants including arsenic, chromium, and acid gases. These pollutants are dangerous to human health: mercury causes brain damage in children, metal toxics like chromium and nickel can cause cancer, and acid gases can cause respiratory problems.
Unfortunately, Latinos are at an especially high risk from air pollution because of where we live. Thirty-nine percent of Latinos live within 30 miles of a power plant, the main source of dangerous pollution, and half of the Latinos in the U.S. live in counties with unhealthy levels of ozone pollution, the main component of smog.
This type of air pollution has direct health implications for our communities and our families because many of these pollutants contribute directly to respiratory issues like asthma and bronchitis. For Latinos, the impacts are particularly acute: almost 1 in 10 Latino children under the age of 18 currently suffer from asthma and, largely because of healthcare disparities, Latino children are 40 percent more likely to die from asthma than are non-Hispanic whites. Complicating matters is that Latinos have been among the least likely to have health insurance, making otherwise manageable conditions like asthma more difficult to manage and, as a consequence, more dangerous.
Latinos are protected by the Mercury and Air Toxics Standards in other ways, too, particularly those of us whose jobs, hobbies, or traditions keep us outdoors.
Take fishing, for example, which can put unsuspecting Latino families at risk because mercury poisoning is a hidden threat in fish. Airborne mercury pollution falls into bodies of water, concentrates in fish over the years, and magnifies across the food chain. As of 2008, almost half of all river-miles and lake-acres in the US were under water contamination advisories, with 80 percent of the advisories due to mercury. A Sierra Club report found that 76 percent of Latinos eat the fish that they catch and 64 percent share their catch with their families, even though pregnant women and children are now warned about eating certain kinds of fish, especially tuna, due to mercury poisoning.
These impacts on our outdoors not only threaten our health, they also impact our traditions. In the words of Elisa Batista, a blogger for Moms Clean Air Force:
"I grew up fishing with my dad in Miami, and our family ate what we caught. It is one of my fondest childhood memories of family meals together. Now, I cannot fathom feeding fish to my children, much less taking them fishing and eating what we caught. How sad."
This is why we need to take action to support our leaders in protecting the air we breathe. When fully implemented, the Mercury and Air Toxics Standards are expected to prevent up to 11,000 premature deaths a year, and to prevent up to 130,000 asthma attacks each year. They will help clean up our waterways and make our air safer to breathe.
The reason the Supreme Court remanded the Mercury and Air Toxics Standards is that the Justices said they should have considered the costs of implementing the standards before they decided to regulate these poisons in our air. But the economic benefits of the standards have already been shown to far outweigh the costs – by as much as 9-to-1.
More importantly, the true cost of toxic air pollution is the price paid by children and families who must cope with asthma, neurotoxicity, and developmental disorders linked to toxic pollution. In the words of Marian Burton, president of the American Academy of Pediatrics, "Dirty air makes children sick […] If you think it's an expensive process to put a scrubber on a smokestack, you should see how much it costs over a lifetime to treat a child with a preventable birth defect."
We know that coal and oil-fired power plants can clean up their act. Most – about 70 percent – already have. Now we need the courts to uphold the Mercury and Air Toxics Standards so we can get the rest cleaned up too. And we need all American families to keep telling our Members of Congress, our state and local leaders, our power companies, and EPA that we want clean and healthy air for our children to breathe.