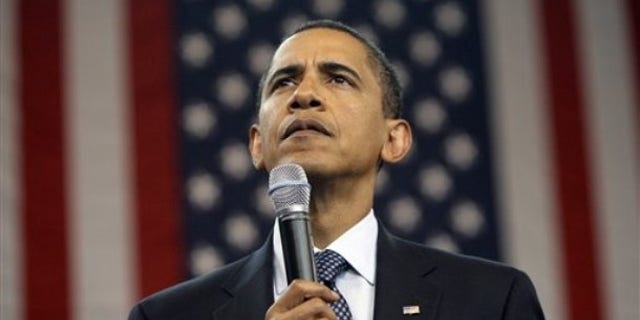 The International Olympic Committee delivered a body blow to President Obama's image on Friday. The president and first lady gambled that their popularity would be irresistible; the shocking first-round loss for the U.S. hints at personal repudiation. That may seem harsh, but since Mr. Obama approaches nearly all foreign and domestic policy issues as a referendum on himself, he has to take the heat when things go wrong. Viewing those who disagree on health care policy as "out to bring me down," or "hoping to see me fail," the president has plopped himself right on the hot seat.
Though politically risky, Obama's quest for the games was not a waste of time. Had he been victorious, the Olympics would have brought a nice shot of economic adrenaline to Chicago. The U.S. needs tourism, infrastructure investment and hoopla as much as any country. It would have been a nice win.
The loss, though, comes at a bad time for our ambitious young president. He is taking a drubbing on a number of fronts, leading many to wonder whether his well-run campaign and subsequent election wasn't a bit of a fluke. For those still scratching their heads over the unlikely election of a relatively unknown senator with career credentials as fluffy as whipped cream, his seeming inability to manage the legislative process, control his own party or deliver much-promised diplomatic breakthroughs only add to the puzzle.
The timing of this embarrassment is terrible. According to Rasmussen polls, Obama's personal approval ratings have tumbled significantly in recent weeks, with only 28% of the country indicating "strong approval" of the President, and 38% taking the opposite view.-- That is his worst reading yet.
Also, Americans are souring, in record numbers, on Obama's health care initiative. Despite Nancy Pelosi's continued assertion that American's want health care reform, poll after poll indicates this is simply not true. Meanwhile, a recent poll brandished across a half-page of the New York Times asked people whether they would choose President Obama or Republicans in Congress to handle health care reform. It was a ridiculous comparison, given the low regard that Americans have for their legislators – on both sides of the aisle.
President Obama is on thin ice. He is facing several vitally important issues at the moment, including the question of whether to add to our forces in Afghanistan. His margin for error has narrowed. People don't like making mistakes. Many who voted for this inexperienced young man feel they have been duped. Come the next elections, it may not be just the IOC that knocks the president for a loop.
Liz Peek is a financial columnist and frequent contributor to the FOX Forum.