Leslie Marshall: Midterm elections – These are the two things that get every voter to the polls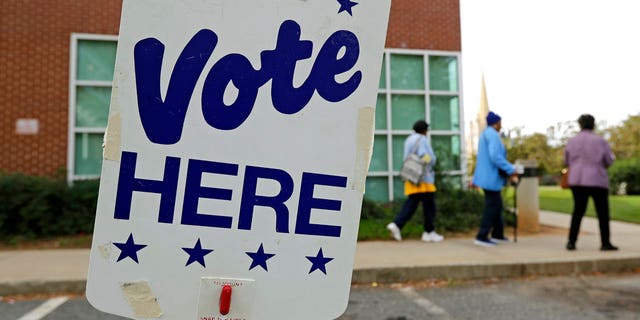 Tuesday, November 6th is the midterm election and by looking at the data thus far, this will be a historic year; if only by the number of voters that have cast their votes thus far.
Historically, there are certain things that get people out to vote. Although Republicans normally have a higher turnout in the midterm elections, even their numbers have risen and Democrats, who often stay home during a midterm election.
So what gets these people out? For some it's the economy, for some, it's social issues. Name recognition statistically is a big factor. But this year, there are two things I believe that will get everyone who has registered to vote, off their couch and to the polls.
Love and hate.
For the Democrats, they love the opportunity to unite a very divided nation. They absolutely love ObamaCare and some are hopeful that in the future, Democrats will bring about a single-payer option, "Medicare for all. "
For some segments of the Democratic Party, they love the possibility of making history. For Floridians that would mean not only the first African-American governor of their state if Andrew Gillium were to be elected but also the first Democratic governor of Florida since 1990.
In Georgia, they could see Stacey Abrams become the first African-American female governor not only in their state but in the nation.
And speaking of change and history-making, many on the left love the idea of women running the show for a change as historic numbers of women are not only running in this election, but record numbers of women are also registering to vote. Democrats are hopeful not only for a blue wave but a pink wave also.
For the Republicans, they love the idea of building a wall on America's southern border. They love the Supreme Court having a conservative right-leaning bent and want it to continue. They love the numbers they are seeing in our economy. The latest jobs report shows that 250,000 jobs were added, the unemployment rate has dropped to 3.7 percent and wages grew at a rate of 3.1 percent. They also love the president's foreign policy style: from moving the American Embassy from Tel Aviv to Jerusalem, calling North Koreas leader 'Rocket Man' and the latest tough stance on Iran with sanctions.
Hate also brings people out to vote. On the right, Republicans hate the idea of illegal immigrants pouring into this country as a caravan inches closer to the United States border.
They fear and hate the idea of Democrats controlling Congress because they hate socialism and believe the Democrats would turn the United States into a socialist nation. And they most certainly hate the possibility of their Second Amendment rights being taken away.
Liberals hate that Congress has not acted on guns. They are hopeful that if Democrats are elected, there will be gun control legislation introduced in Congress -- especially legislation addressing the potential banning of the AR-15 rifle. This hatred of no action by Congress has been made especially apparent by the March for Our Lives movement.
Progressives also hate the possibility that women could lose their reproductive rights. And in the Democrats' senior citizen population, they hate a future without Medicare or Social Security and fear Republicans would not only take a hatchet to these programs but eventually, will do away with them.
Of course, this election is a referendum on President Trump, too. And that falls into two camps as does much of our nation. Those that love him and his policies will vote for the candidates he endorses, those that hate him and his policies will vote for their opponents.
Love him or hate him, I want to thank him -- because that love or hate is getting more people out to vote in the midterms elections. And that makes me hopeful going forward.