Karl Rove: This Day in Convention History – How Lincoln won the nomination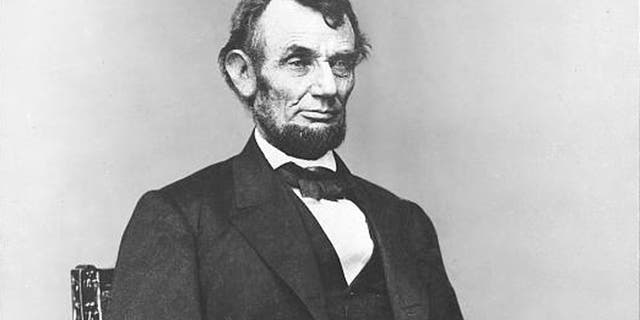 NEWYou can now listen to Fox News articles!
As the 1860 Republican National Convention – only the party's second – drew near, Sen. William H. Seward was the acknowledged frontrunner, facing a fragmented, yet numerous opposition. Seward would have nowhere close to a majority when the convention opened in Chicago on May 16.
Seward's problem was he was thought too radical on the slavery question by some Republicans: he wanted its abolition while many party members wanted only to stop its spread to the western territories or opposed southern efforts to plant it north of the line established by the Missouri Compromise.
After his 1858 debates with Sen. Stephen Douglas, some careful travel in the Midwest in 1859 and a well-received speech at New York City's Cooper Union, followed by a tour through the Northeast in early 1860, Lincoln was well-regarded but hardly the first choice of a large number of the convention delegates.
No matter: the Lincoln managers came backed by a full Illinois delegation (despite concerns about possible defections from the Chicago men), patiently worked to bring Indiana to their man's side before the convention opened, and canvassed delegations committed to favorite sons like New Jersey and Pennsylvania.
The Lincoln men could only do so much to advance his cause by stressing his moderate views on race, his speaking ability, and his life story of a poor man who had risen in life by hard work, ambition, and grit. They also needed to dangle promises of cabinet posts and patronage to attract support, especially when Seward's managers were rumored to have satchels of cash.
Whether because he wanted to be on the record opposing such wheeling and dealing or because he did not want to be bound by any such promises, Lincoln wired his managers: "Make no contracts that bind me." They didn't pay attention to his telegram.
It took until 11 am on June 17 for the nominations to be made and the first roll call. As expected, Seward led with 173 ½ votes, followed by Lincoln with 102. The other 160.5 votes were divided among ten hopefuls. Most of Lincoln's votes came from Illinois and Indiana.
On the second ballot, the Lincoln men's smooth words and pledges paid off as some Pennsylvania swung into his column, joined by almost all of New Hampshire and Vermont, some of Ohio and Kentucky, and most of the Virginia Unionists in attendance. Seward had moved up to 184 ½ but Lincoln was close behind at 181.
As the chairman called for a third ballot, movement was clearly toward the Illinoisan. Most of Massachusetts and New Jersey and more of Ohio joined the bandwagon, leaving Lincoln 1 ½ short of a majority at the end of the roll. Seward threw in the towel. There were simply too many Republicans wary of Seward's radicalism on slavery and Lincoln was a good second choice for so many people.
So, despite losing the 1858 senate race and having last served in politics as a one-term Whig House member from 1847 to 1849, Lincoln was on his way to the White House. But unifying the party was still necessary.
The astute Lincoln understood Seward's severe disappointment at losing out on the nomination. So he summoned the New Yorker's chief lieutenant, publisher Thurlow Weed, to Springfield. No one knows what transpired in the hours the men spent in Lincoln's house but the nominee succeeded in conciliating the man whom he beat for the nomination. Seward later became Lincoln's Secretary of State and one of his greatest allies on the storied "Team of Rivals" that constituted the new president's cabinet.
Author's note: For more information about the 1860 Republican nomination fight, check out Gary Ecelbarger's book "The Great Comeback: How Abraham Lincoln Beat the Odds to Win the 1860 Republican Nomination" (Thomas Dunne Books, September 2, 2008).