House Homeland Security Chairman: A Republican plan to lead on national security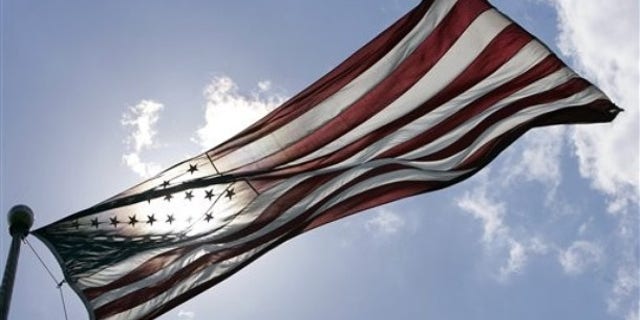 NEWYou can now listen to Fox News articles!
The verdict is in: President Obama has been the worst foreign policy president in our lifetimes.
His strategy of "leading from behind" has led us into danger, and as a result, the American people are far less secure than they were eight years ago.
That is why this week we will release the House Republican agenda for restoring our national security and reestablishing U.S. influence in the world.
Earlier this year, House Speaker Paul Ryan put together a task force to write this blueprint. Our goal was not only to reverse the damage done by the Obama administration, but also to present a vision for how Republicans would govern in 2017 and beyond.
Our agenda is also guided by a belief that if we do not shape the world, it will shape us, which is why we must be unafraid to do whatever is necessary to defend our country and our interests abroad.
We had our work cut out for us. For years, the White House has appeased rather than opposed our adversaries, allowing them to threaten our interests around the globe. In the meantime, America's retreat has shaken the confidence of our allies, who are now reluctant to act and who question our commitments.
Simply put, our friends no longer trust us, our foes no longer fear us, and new enemies are plotting against us.
Nowhere is this clearer than with the threat of terrorism. Extremists are not on the run, as the president claims, they are on the march and spreading like a worldwide wildfire. And in many ways, our own city streets have become the frontlines. Islamist militants are recruiting our people -- online and across borders -- and inspiring massacres like the one we saw last year in San Bernardino.
The resurgence of radicalism is not a fluke. It is a consequence of failed leadership. The president's reluctance to act has allowed more terrorist sanctuaries to develop overseas than at any time in modern history, giving extremists the space to recruit, train, and plot attacks. The result is that we are in the highest terror threat environment since 9/11.
But the danger is not just from terrorists. Our adversaries—like Russia, China, and Iran—have taken advantage of America sitting on the sidelines by expanding their reach, challenging our interests, and supplanting our influence. This has made the world less safe for the United States and other free nations.
It is time to turn the page and outline a better way. Our agenda spells out how we can achieve U.S. security through leadership and liberty, relying on four main pillars:
- Keeping Americans safe at home
- Defeating terrorists
- Defending freedom and advancing American interests
- Renewing our national security tools.
In each of these areas, we put forward time-tested principles and bold ideas for making sure the United States remains secure and unmatched in its strength. For instance, here at home, we explain how we will keep extremists from reaching our territory, secure our borders once and for all, and ratchet up our cyber defenses.
Our agenda is also guided by a belief that if we do not shape the world, it will shape us, which is why we must be unafraid to do whatever is necessary to defend our country and our interests abroad. This includes shoring up our alliances, especially across the Atlantic, and standing up to hostile foreign governments when they threaten us.
We will not be apologetic about our nation's might nor our actions to protect our people. Indeed, we have learned all-too-well in the last eight years that a policy of apologies leads to a world of catastrophes.
In the long run, the United States must ensure the global balance of power favors free countries like our own, which is why we are committed to promoting prosperity through open markets and strategic investments. We also know from experience that regions of lawlessness and tyranny are breeding grounds for extremists, so we believe America must continue its longstanding drive to expand the community of free societies.
Finally, our agenda underscores how we intend to reform our broken government bureaucracies to conduct smarter diplomacy, build a stronger military, and honor those who serve by making sure we take care of veterans and their families.
House Republicans have no illusions about the challenge before us. Leading from the front is not easy, but it is our responsibility—to our ancestors, our people, and future generations.
America is the world's most exceptional and indispensable nation, and with the defense of liberty as our guiding light, we will keep it that way.
Author's note: Members of the Speaker's National Security Task Force include:
Rep. Paul Ryan, House Speaker
Rep. Kevin McCarthy, House Majority Leader
Rep. Mac Thornberry, Armed Services Committee Chairman
Rep. Michael McCaul, House Homeland Security Committee Chairman
Rep. Ed Royce, Foreign Affairs Committee Chairman
Rep. Devin Nunes, Intelligence Committee Chairman
Rep. Bob Goodlatte, House Judiciary Committee Chairman
Rep. Candice Miller, House Homeland Security Committee Vice Chair
Rep. Jeff Miller, Veterans Affairs Committee Chairman