Death and ABC's "The Bachelorette": Harsh reality on display this season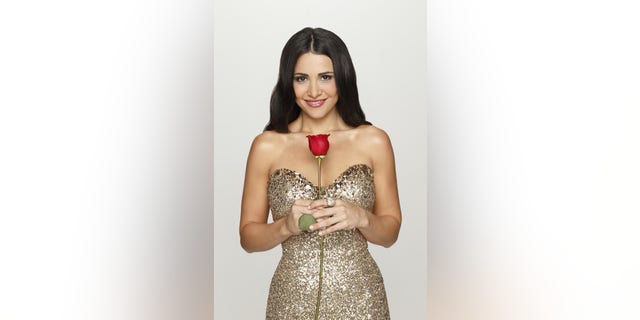 NEWYou can now listen to Fox News articles!
ABC is being widely criticized for including a deceased man, Eric Hill, in the 2014 season of "The Bachelorette." Hill died in a paragliding accident when his parachute collapsed, and he crashed.
Hill was eliminated from the competition when Andi Dorfman, this year's Bachelorette, rejected him. His fatal accident occurred, however, while further episodes were still being taped. So viewers will see Mr. Hill very much alive, vying for a woman's affection, yet know that he is deceased.
For those who believe that ABC has erred in including Mr. Hill, even after his tragic demise, I would say only this: Have some coffee with your milk. At least there's a little reality in this season of "The Bachelorette."
[pullquote]
The usual contrivances of "The Bachelorette" are all in place, of course: A pretty woman agrees – bizarrely – to choose a fiancé from a collection of men who, also strangely, compete for her on national television.
These people are regarded as sane only because our culture has gone utterly insane.
The truth is that none of these folks care a wit about one another, but are relentlessly vying for fame. In other words: They can't have genuine relationships because they are in love, tragically, with themselves and the possibility of a cover story on People magazine. So they pose physically and emotionally for the cameras, caring not a wit that they are doing harm to real romance by suggesting Americans should be living lives of staged, Hallmark, hyperbolic made-up-for-TV moments.
This season, though, ABC tripped over a bit of real reality for its fake reality series. Eric Hill died. He was young. He was adventuresome. And his untimely, very unscripted death was shocking and could actually teach viewers something about life.
The truth is that life is fleeting, that death is unpredictable and that each of us should spend it pursuing things that matter and attempting to do others no harm. And it is Mr. Hill's very unfortunate legacy that he will be remembered, by millions of people who did not know him (because his family, I am sure, loved him for many and good reasons), as someone whose last widely known project in life was playing himself on TV, trying to seduce a woman who was not worth seducing because she had agreed to fool millions of people (or herself, which only adds insult to injury) into thinking she was doing something real and rational.
It's very interesting to me that so many viewers are offended by ABC keeping the late Mr. Hill in this season's episodes. These people obviously like their drugs of illusion pure, without any intrusion of unscripted moments.
Editing Mr. Hill out of the series because he died would have been offensive to me. It would have shown that there is absolutely no room for reality in reality TV.