How will 'The Bachelorette' handle the tragic death of Eric Hill?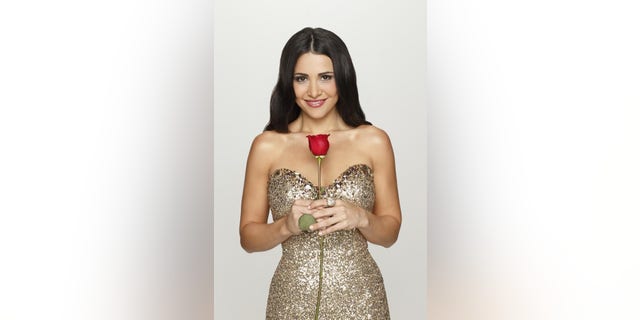 With the 10th season of "The Bachelorette" set to premiere next week on ABC, fans of the show are curious to see how the normally upbeat reality show will handle a tragedy that struck during filming.
Eric Hill, one of Bachelorette Andi Dorfman's suitors on the show, was killed April 23 in a paragliding accident after his parachute collapsed and he crashed.
Hill had already been eliminated from the show, but Dorfman and the remaining men were still filming the season, which premieres May 19. Contestants are banned from communicating with the outside world during taping, so Dorfman did not comment initially.
She told People magazine this week she was "devastated."
"Shock, devastation, grief. It's something you never could have predicted [or] expected," she said.
"The Bachelor" creator Mike Fleiss told E! News in April that the show is going to try, "to be as sensitive as possible."
Fans took to "The Bachelorette" Facebook page this week after the show released images of Dorfman's suitors -- and included Hill's photo and biography.
"Your [sic] still going to show it after Eric died. Wow abc you suck! Totally disrespectful to his family who are still grieving. I'm not watching this season," one fan wrote.
"I can't believe they included the picture of the gentleman who just died last week, and didn't add some kind of disclaimer," another wrote.
One fan defended the network.
"Why wouldn't they advertise Eric any longer? He got the first [one-on-one] date and started to travel with them. I'm sure they will edit him in a respectful way. I think it's a nice honor to his family to show him onscreen so ppl [sic] can get to know him and honor his memory. No matter what ABC does with his footage, they're going to get criticized."
"The Bachelor" has had to handle a death before.
A Jan. 5 special during Juan Pablo Galavis' season of "The Bachelor" included an emotional tribute to Gia Allemand, the former "Bachelor" and "Bachelor Pad" contestant who hanged herself last August.
A series of videos showed contestants sharing memories and old testimonials of Allemand weighing in on love and friendship.
ABC and Warner Bros. did not return Fox411's request for comment regarding how Hill's death will be handled.
However, E! News reported an encore presentation of the season premiere will air Thursday, May 22 and will honor Hill.
Steve Carbone -- of infamous spoiler blog "Reality Steve" fame -- has seen the premiere and told FOX411 it doesn't appear as though the producers will hold back on Hill footage.
"Chris Harrison does a [30 second] video before the [episode] starts talking about Eric and says the season is dedicated to him," Carbone said. "My guess is that's all we'll get in terms of a tribute. The only question I have is will any footage of him in a negative light be shown, and I would guess no."
Bruce Toms, who is currently the executive producer of ABC's "Celebrity Wife Swap," faced a challenge when cast member Doug Blasdell unexpectedly passed away during the season of taping Bravo's "Work Out."
"I think the biggest challenge is trying to find a balance between your job as a producer and your job as a human being," Toms told FOX411. "To explain what happened and do it in a way that is respectful and not exploitive.
"[With Blasdell's passing], it happened in the middle of the season. Not only did we have a major character who wasn't there for the rest of the season, it had a big emotional impact on everyone in the cast and crew.
"We had a meeting with the cast and discussed with them what they thought was the best way to honor him, and they decided that they wanted to do a memorial bike ride and a bonfire [on camera] to remember him that way. Obviously, we didn't show up with cameras to the public memorial service. We also dedicated that season to his memory. He was a trainer and very athletic, and one of the things he loved to do was bike ride. He did the AIDS ride -- it just seemed like a fitting way to honor him, with a bike trip that ended with a bonfire. The cast sat around the fire and talked about him, memorializing him that way.
"The most important thing was that I wasn't imposing something on the cast -- it was their choice on how they wanted to memorialize him.
Another reality TV producer, who had several cast members die off-camera during the production of his show, had a different take.
"No one knows how to handle it. It's just sheer panic and confusion -- that has been my experience. Suddenly, the execs scramble for the lawyers and defer to them on what to do [with the show]."
"The Bachelorette" kicks off May 19 on ABC.
Meaghan Murphy contributed to this report.