Dana Perino: Ten years after Tony Snow died much too young, I remember the important things he taught me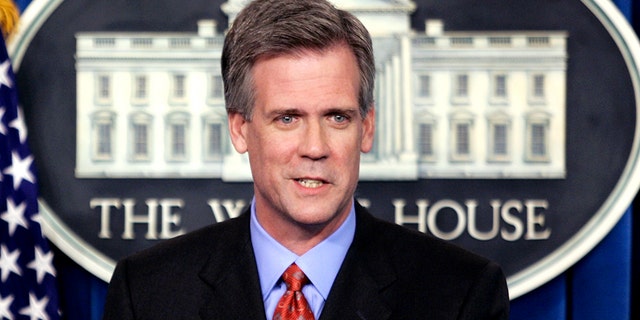 NEWYou can now listen to Fox News articles!
Every July, I get an uneasy feeling — like something is missing — but I can't quite put my finger on it. And then, around July 12th, it hits me. This is the season when Tony Snow died, and this year marks the tenth anniversary of his passing.
Tony was known to many for lots of reasons -- he was a prolific writer and editorialist, a friendly and sharp talk radio host, an anchor of "Fox News Sunday" and a press secretary to President George W. Bush. He was also a dear friend of mine.
In 2006, Tony inherited me as his principal deputy press secretary. I was honored when he put his trust in me to manage the office and hire additional staff. He let me attend the senior staff meetings and brief the president before press conferences, because I had a knack for knowing what reporters would ask. By allowing me to step into the spotlight, he pushed me out of my comfort zone, and that's how I gained the president's trust. We had a terrific team that worked hard and laughed a lot.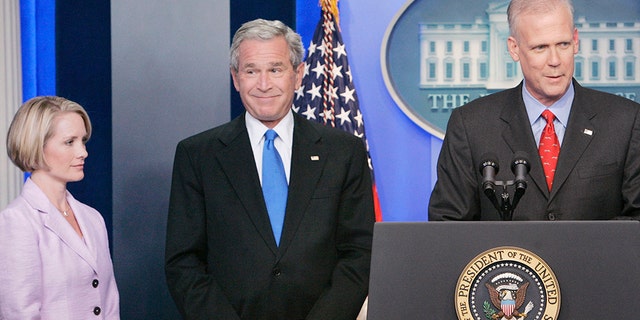 When Tony came to the White House, he was in the midst of chemotherapy treatment for colon cancer. One of our assistant press secretaries, Emily Lawrimore Schillinger, had survived cancer as a teen. She couldn't believe how he managed to show up for work during that process, let alone as the White House press secretary. Throughout his treatment, they would talk about cancer and the toll it takes on the human body.
She and I touched based this week and she remembered that Tony never complained, which was remarkable, really.
The only way you knew he was fighting cancer was during our early staff meetings at 7 a.m. when he would eat a huge stack of pancakes with bacon and sausage stuffed in between and tons of butter and syrup on top, washed down with an extra-large vanilla latte -- he needed the calories to keep up his weight. And sometimes, after a press briefing, I'd see him lean his head back on his chair in his office. I'd reach in and gently close the door. "Let's give him a minute," I'd say, because he always had time for us.
When Tony was in the hospital for several weeks before he died, his wife, Jill, sent me a note saying that Tony watched the press briefing every day. She said he would get so mad on my behalf that one day he sent his tray right off the table in solidarity with my frustration.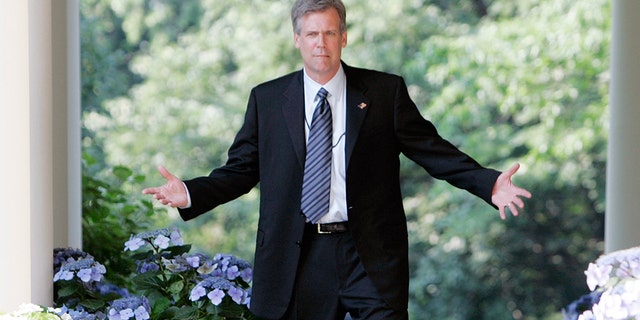 The morning Tony died, I got a call from Ed Henry, who was with CNN back then. It was Saturday at 6 a.m. and we'd just returned the night before from a grueling trip to Japan for the G7 summit. I saw the number and thought, "Oh no." I didn't give him a comment and told Ed I'd call him right back.
Sure enough, checking my BlackBerry I saw that sometime in the 3 a.m. hour a note had arrived letting us know that Tony had passed away. A devastating loss for his family, especially his wife and their three children (all of whom are doing well today, I'm happy to report), his White House and reporter colleagues, and everyone who knew and loved watching him on Fox News.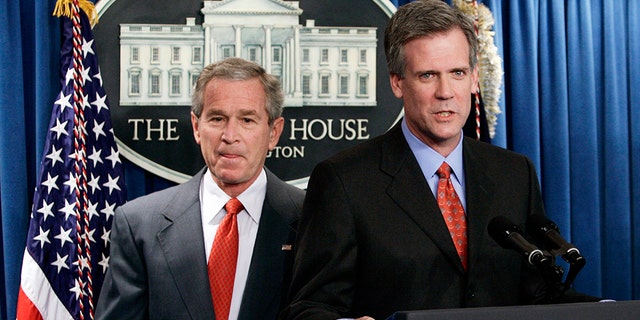 A decade later, I spent some time reflecting on things I learned from Tony that I try to incorporate into my life today. Here are five:
1. Don't be a boss hog. Tony was not insecure about his position with the president, and so he allowed his team to fill in for him without worry that he would be usurped. That gave me a chance to learn to do the job of the press secretary, and that way I was a better deputy for him. Ensuring your staff has access to the big boss is empowering to everyone, and it's a practice that's served me well.
2. Be a gracious winner. Tony was able to win most every argument he entered into because he came with more facts, smarter wit and a disarming smile. He never danced in the end zone, even when it would have felt good for a moment. He would concede a point and then come back with two more to persuade listeners to his way of thinking. Twitter didn't exist when he was the press secretary. Something tells me he never would have bothered to get on it. Gracious, indeed.
3. You're better at this than you think you are. That's what he told me the day before he departed the White House in 2007. I was nervous about taking over for him - he was 6'5" and I am 5'0". His shoes were enormous to fill. I didn't feel I'd ever be able to do as well as he did at the podium -- and I never did. But he made me stand up and look him in the eyes and with his hands on my shoulders he shook me a little and said, "You're better at this than you think you are." It took me a few weeks to see what he meant. I realized I didn't have to be just like him -- I just needed to be myself. And with every new challenge I try, I keep this mantra in mind. Try it -- it helps.
4. Keep your doctor's appointments. Tony told me that because of his family history, he was supposed to get colonoscopies early and often. But one January, news was breaking and he pushed off his appointment - and then he didn't actually get to the doctor for several months. He regretted that. And he made me promise to always keep my appointments. There are times when it is inconvenient because with the exciting news cycle we're in, there's never a good time to be out of the office. But I keep my promise to him on that and encourage everyone else to do so as well.
5. Live your faith. Tony loved the Lord and he practiced his faith openly. He was a dedicated husband and father. His family always came first. I remember when we helped him buy fifty gifts for Jill for her 50th birthday. It was a wild scramble but we got it done. It was a beautiful gesture, and I've tried to celebrate my husband Peter with the same kind of love (but not as many presents!). Tony regularly forgave others, and treated everyone with kindness, even in the toughest debates. He towered at the White House podium -- and not just because of his height.
Some people, like Tony Snow, come into your life and leave lasting impressions. I'm grateful to have known him and remember him fondly.