China's silky threat to American leadership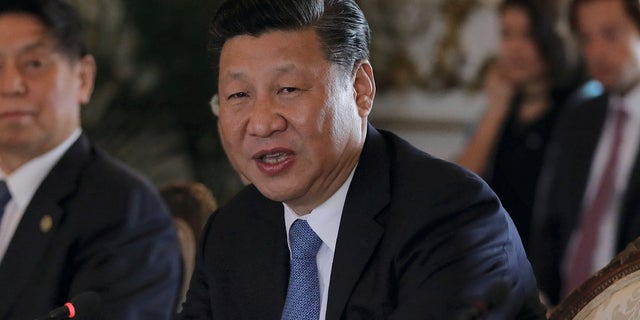 This weekend, while the Sunday talk shows obsess about Trump, Comey and secret recordings, a top-level gathering in China will kick off the biggest challenge ever to America's place in the world economy: the creation of a 21st Century version of the ancient Silk Road travelled by Marco Polo.
President Xi Jinping will host the so-called Belt and Road Initiative (BRI) Summit. If the name sounds like a convention of car parts manufacturers, think again. The BRI is Xi's $1 trillion – yes, with a T -- plan to build state of the art roads, ports, pipelines and airports that will link China to 110 countries around the world and make Beijing the epicenter of world trade for decades to come.
Russia's Vladimir Putin thinks the BRI is important enough for him to attend. So do the leaders of Turkey, Pakistan, the Philippines and 25 other countries, most of them with developing economies. The United States, trapped in political navel-gazing, could only ante up an assistant to the president.
For Xi, the initiative is a brazen attempt to seize worldwide economic leadership from the United States. With official Washington bogged down on President Trump's tweets and his relationship with Russia, Xi sees an opportunity to bind emerging trade partners to him by offering them access to China's vast consumer market.
"Xi is offering a lot of money and infrastructure to a lot of recipient countries who have a pressing need for their economies to be modernized," says Sourabh Gupta, a senior fellow at the Institute for China-America studies. "There are real political, economic and strategic goals at stake. It is China effectively applying soft power in a very visible way. It wants to become what the United States has been until now – the leader of the world economy."
There is, of course, a catch: Xi will ask the heads of state that he is wining and dining to sign a joint communique endorsing Beijing's claims that Taiwan is part of China, and that it has legitimate territorial rights in the South China Sea.
Among the massive infrastructure projects being offered to potential partners, China wants to build a port in Pakistan, complete a China-to-Myanmar pipeline, giving it access to Middle East crude oil, and dredge and deepen the historic Greek port of Piraeus.
The stakes for Xi are high. China's economic growth has been slowing. Its vassal state, North Korea, is increasingly rebellious, and banks and bond markets are showing signs of stress.
Xi hopes the conference will cement his position as a global leader in advance of the 19th congress of the Communist Party, which he heads. The summit's slogan is "One Belt, One Road." For Xi, that means showing that the rest of the world is girded to China, and that all roads lead to Beijing.