Automation can revitalize the U.S. workforce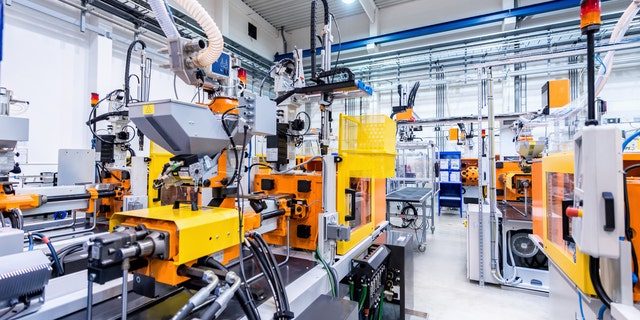 In the face of growing workplace automation, a number of commentators have painted a grim future for American workers. But most human capital leaders see a much brighter future— one where automation helps revitalize U.S. manufacturing and increases the demand for skilled workers.
According to global talent management firm Randstad Sourceright's survey of over 400 corporate HR leaders, automation and robotics are likely to have a positive impact on U.S. business growth in 2017, and will be one of the driving forces behind new hiring trends over the next several years.
Regardless of how you feel about robots, the move toward automation and artificial intelligence cannot be stopped. About 15 percent of global HR leaders say that robotics completely transformed their businesses in 2016, and more than double (31%) expect automation to have an even greater influence in 2017.
Rather than feeling threatened by this new technology, nearly two-thirds (65%) of the HR leaders we spoke with said they see artificial intelligence and robotics having a positive impact on their businesses over the next three to five years. Across all the major industry sectors surveyed, respondents were optimistic about technology's ability to reduce costs, improve quality and increase output.
It is easy to assume that these productivity gains are made at the expense of workers. In reality, this technology actually has increased demand for flexible, mobile workers with skills and agility that machines are not even close to matching. While 26 percent of those surveyed said their businesses increased the use of automation and robotics in 2016, over 34 percent said they hired extensively over the same period just to keep up with company growth.
In fact, the HR leaders we surveyed indicated that a scarcity of skilled workers was driving employment demands in certain areas—like marketing, sales and IT/technical—where robotics will likely never displace the advantage of human intelligence. Indeed, well over one-third of respondents anticipate hiring more workers in these areas over the next year.
But workers with the right combination of skills and experience are hard to come by. Many workers are structuring their work hours in ways that allow them to work many different jobs, across several geographical locations. As a result, more companies are rethinking their talent management to account for more short-term, offsite workers. Of the HR leaders we surveyed, more than two-thirds (66%) said they are considering moving toward a talent management model that would more easily integrate contingent workers. They see the shift toward flexible talent as a sound strategy that can help companies access a larger pool of talent, such as parents with young children and retirees who may not want a traditional 9-to-5 job.
For some commentators, the investment in automation and contingent employees signals an upheaval in the economy that will not benefit American workers. But that perspective may be short-sited. In fact, automation and robotics can make U.S. manufacturing more cost-competitive, while increasing the number of high-paying, skilled jobs available for humans. Instead of 50 foreign workers being paid rock bottom wages to complete a job by hand, the same job will be accomplished by one skilled U.S. worker running a robot and earning a middle-class salary. This combination of increased automation and a more mobile, contingent workforce can reduce manufacturing costs and make it easier for companies to build their factories in the U.S. The end result is a better educated, higher paid American workforce.
Change can be difficult. We are witnessing a major shift in the way business does business. But most HR leaders see technology as providing workers with new opportunities (and also with new priorities). These recent changes in workforce management need not be seen as the catastrophe some suggest. If Randstad Sourceright's 2017 Talent Trends Report is any indication, robots are far more likely to benefit American workers than replace them.