Fasting diet for weight loss isn't all it's cracked up to be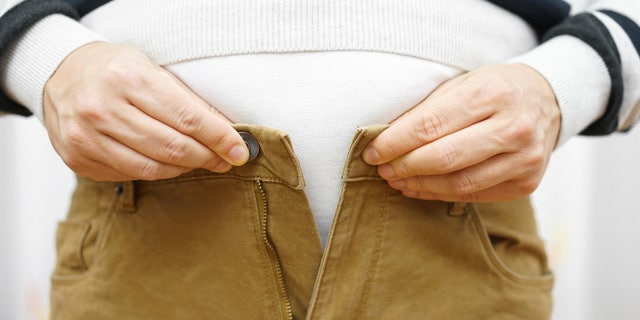 Anyone who's tried a popular commercial diet knows sticking to the plan can be tricky. That's why some people have experimented with alternate-day fasting — an approach in which you eat whatever you want one day and restrict your calories the next.
While some studies have suggested there's a potential longevity benefit to intermittent fasting, new research hints the approach might not lead to the weight loss and health benefits some people suspect.
LOSE WEIGHT WITH THESE 8 LITTLE CHANGES
In the new study, which was published May 1 in the Journal of the American Medical Association, researchers randomly divided 100 obese adults into three groups: one in which participants restricted their calories to 500 every other day, one in which they restricted calories by 25 percent their usual consumption every day, and one in which they ate whatever they wanted.
Among the participants, 86 of which were women and 14 of which were men, researchers observed that, after one year, the alternate-day fasting group was the least likely to stick with the diet — and, although the approach led to weight loss, it wasn't significantly more than the group told to restrict their calories.
7 WEIGHT LOSS ROADBLOCKS YOU MAY ENCOUNTER IN YOUR OFFICE
At the end of the study, the alternate-day fasting group saw an average 6 percent weight loss while the calorie-restriction group saw an average 5.3 percent weight loss. That equated to an average of 13 pounds lost for both groups. Researchers also didn't see that alternate-day fasting resulted in changes of other health markers like blood pressure, heart rate and insulin resistance.
However, study author Krista Varady, an associate professor of nutrition the University of Illinois at Chicago and author of "The Every-Other-Day Diet," told TIME that although she was "shocked" the diet didn't result in more weight loss, it can prove successful for some.
FOLLOW US ON FACEBOOK FOR MORE FOX LIFESTYLE NEWS
She told the magazine that several people on the alternate-day fasting diet lost between 20 and 50 pounds.
"If people have failed other diets, maybe this will work," Varady told TIME. "People will pick what diet works best for them."