Coach announces it will go fur-free by Fall 2019 collection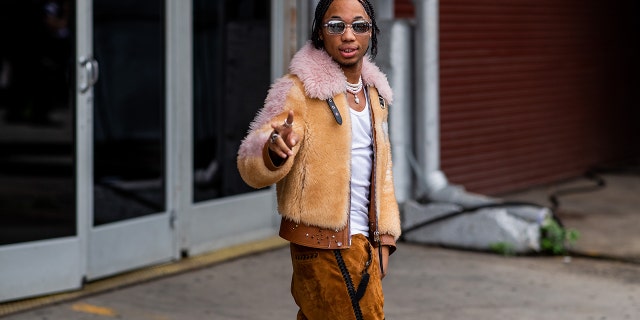 In another win for small animals everywhere, Coach has joined the growing list of luxury brands who've vowed to go fur-free.
The Tapestry-owned company announced Tuesday it plans to phase out all types of animal fur, including mink, coyote, fox and rabbit, in time for its Fall 2019 collection, Business of Fashion reports.
Coach will still use shearling, mohair and angora -- animal products other companies have chosen to ban along with fur.
ALABAMA SUPERMARKET EMPLOYEE RETURNS WALLET WITH $300 CASH, GOES VIRAL
"We understood from our employee population and from our consumers that it was important to them that we take a stand on this issue. We're doing it because we believe it's the right thing to do," Coach chief executive Joshua Schulman told Business of Fashion.
In a statement to Fox News, PETA Executive Vice President Tracy Reiman said: "After more than 11 years of PETA-led protests, shareholder resolutions, in-person meetings, and other efforts targeting the factory farming and electrocution of animals for their coats, Coach has agreed that it'll end the sale of real fur, saying that it's the "right thing to do." Today's shoppers don't want to wear the fur of tormented animals, and PETA looks forward to Coach pulling angora and mohair from its designs next."
Last year, Michael Kors announced a similar fur-free policy after the company CEO John Idol met with PETA.
Similarly, Italian fashion house Gucci decided to no longer "use, promote, or publicize animal fur" in its collections beginning with its Spring 2018 line.
Rent the Runway stopped carrying all products that have fur after a yearlong campaign by PETA.
Taking it one step further, entire cities are now banning the controversial material to be used for the sake of fashion. In March, San Francisco banned the sale of fur, following a unanimous vote by the city's Board of Supervisors.
FOLLOW US ON FACEBOOK FOR MORE FOX LIFESTYLE NEWS
Looking to follow in the Bay Area's footsteps, Los Angeles approved a similar bill in September in an effort to become the largest American metropolis to bar the sale and production of the controversial product.