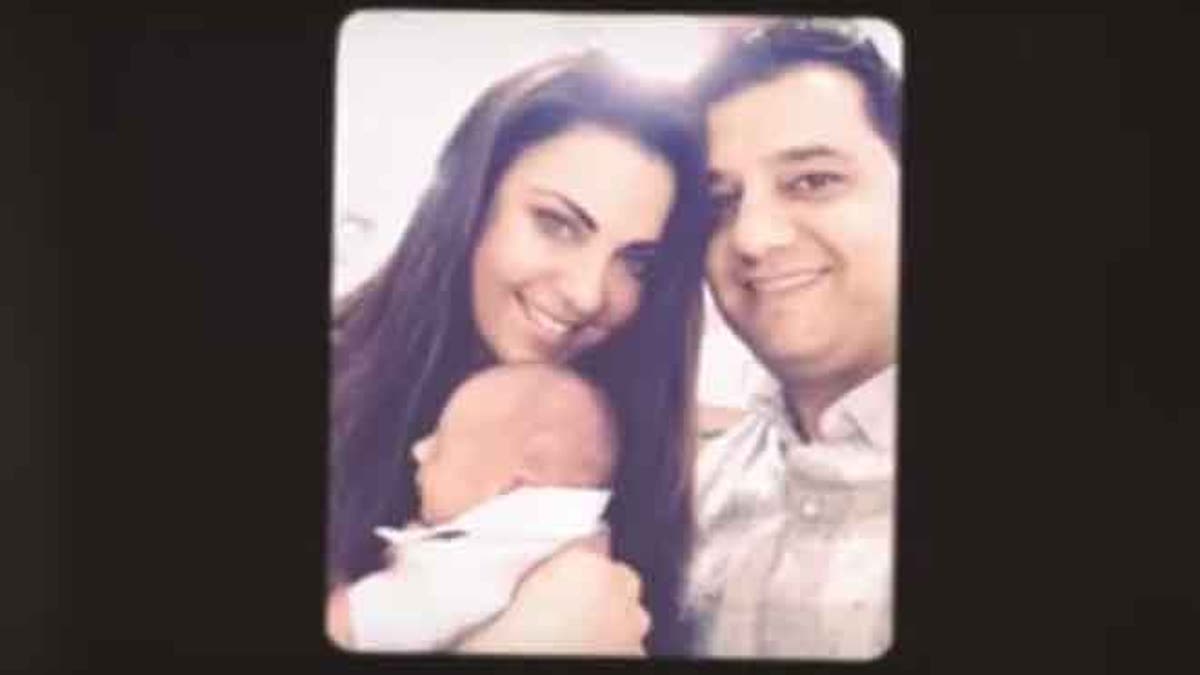 Christy and Haseeb Amireh were elated to receive their first child, a baby boy named Grayson, on April 16 via surrogate. But now they are desperate. The Mexican state of Tabasco, where the childbirth took place, would not issue the birth certificate they need to get a passport and leave the country.
For almost a month now, the three Amirehs have been bumping from hotel to hotel in the capital city of Villahermosa — some 550 miles from Mexico City. They have put their lives on hold, including their jobs, because of an unexpected change in the law involving surrogacy.
"It seemed like time just keep passing, and the next day, the next day, the next day and no birth certificate and we stated panicking," Christy told KPIX-TV in a Skype interview.
Tabasco is the only state in Mexico where surrogacy is defined and legal, and it can cost a third of what it does in the U.S., according to Surrogacy Without Borders.
The Amirehs had it all coming their way, witnessed their boy's birth and have plenty of pictures documenting the joy – until the governor of Tabasco decided to put a moratorium on all birth certificates for surrogate families.
"The week of the birth, or certificates for surrogacy were pulled, no rhyme or reason," Bobby Khuller, a family friend, told the station.
The San Jose, California couple has set up an account on gofundme to get all the financial help they can get to keep on paying their living expenses down there, and also lawyers. Up until Thursday afternoon, they were past half the $7,500 they are seeking when they first set the account on Monday.
"We are hoping to raise money to pay for our hotel and legal costs that we weren't expecting to incur. We hope that you are touched with this story," they wrote on the site.
"There are still agencies taking intended parents, like us, so we would like to get the word out," Haseeb said.