Statins can be stopped toward the end of life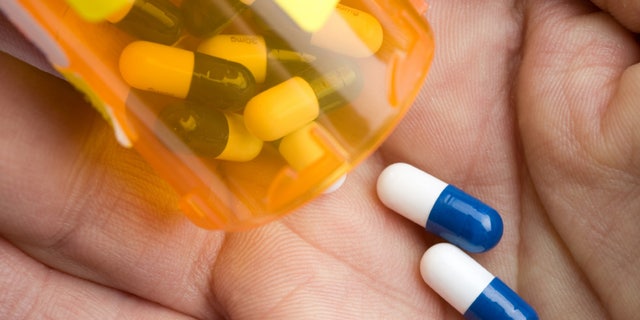 Taking people off cholesterol-lowering medications near the end of life is safe and may actually be beneficial, according to a new study.
Among people without active heart disease who were expected to live no more than a year, stopping the drugs, known as statins, didn't increase the number of deaths within 60 days, but did improve quality of life. Stopping the drugs also reduced costs.
"We start a lot of medicines, and many of these medicines come with the tagline that 'you'll be taking these medicines for the rest of your life,'" said Dr. Amy Abernethy, the study's senior author from the Duke University School of Medicine in Durham, North Carolina.
"They start to stack up, but we don't have a thoughtful way to stop them," she told Reuters Health in a phone interview.
Statins work by blocking a substance the body needs to make cholesterol, which can build up in arteries and ultimately cause heart attacks and strokes. Popular statins include Pfizer's Lipitor, sold generically as atorvastin, and Merck's Zocor, sold generically as simvastatin.
The researchers write in JAMA Internal Medicine that drug trials rarely address the issue of when to stop using the treatments. The topic becomes especially important as the body responds differently to drugs later in life.
Statins are considered candidates for so-called deprescribing at the end of life, because their benefit - a lower risk of heart disease - isn't seen for about two years, they write.
The researchers recruited 381 people who were not expected to live for more than a year. Their average age was 74, and they'd been taking statins for at least three months. They did not have active heart disease. About a fifth were cognitively impaired and about half had cancer.
About half the participants were randomly assigned to stop taking statins. Overall, about 24 percent died within 60 days, but that was not significantly different from the 20 percent who died in the group that kept taking the drugs.
The group that stopped taking the drugs did have a small improvement in their quality of life scores, compared to those who continued to take the medications, the researchers found.
Abernethy said they can't say why quality of life scores increased, but it could be because patients interpreted the discussions surrounding deprescribing medications as doctors paying more attention to their healthcare needs.
She said stopping statins was also linked to stopping other medications per doctors' instructions, which may occur when doctors find that it's safe to stop certain drugs. It may also be that drugs to control statin side effects were no longer needed.
They also found that stopping statins among people who were close to death saved about $4 per day, or about $716 per patient.
"We hope the way the data will be used is a part of doctors being able to have more confident conversations between patients and families," Abernethy said.
While it's typically difficult to draw conclusions when looking for deaths among a group of people, Dr. Andrew E. Moran from Columbia University Medical Center said it's appropriate for this trial.
"Because the survival is so poor in these very ill people, it's not unreasonable to recruit a fairly small sample size because the probability of adverse events and death is very high in these patients," said Moran, who was not involved with the new study.
He also said that doctors typically consider people's life expectancy and possible benefits when deciding whether to continue treating them with statins.
For some doctors, pharmacists and even patients and their families, the new evidence may show it's OK to discontinue some therapies at the end of life.
"I think it's not just for physicians but patients and family members," Moran said.
Researchers suggest a five-step plan for evaluating and deprescribing medications in an article also published in JAMA Internal Medicine.
The five-step plan includes finding all the medications a person is taking, considering the risk of taking the drugs, evaluating the possibility of discontinuing each drug, prioritize which drugs to stop and then stopping medications while monitoring the patient.
More research is needed to determine which patients would benefit most from having some of their medications stopped, write the authors, led by Dr. Ian Scott from the Princess Alexandra Hospital in Brisbane, Australia.
In a commentary, Dr. Holly Holmes of the University of Texas MD Anderson Cancer Center and Adam Todd from the Durham University in England say similar research should be done on preventive treatments for diabetes, high blood pressure and other chronic conditions.