Florida couple weds in first all-autism ceremony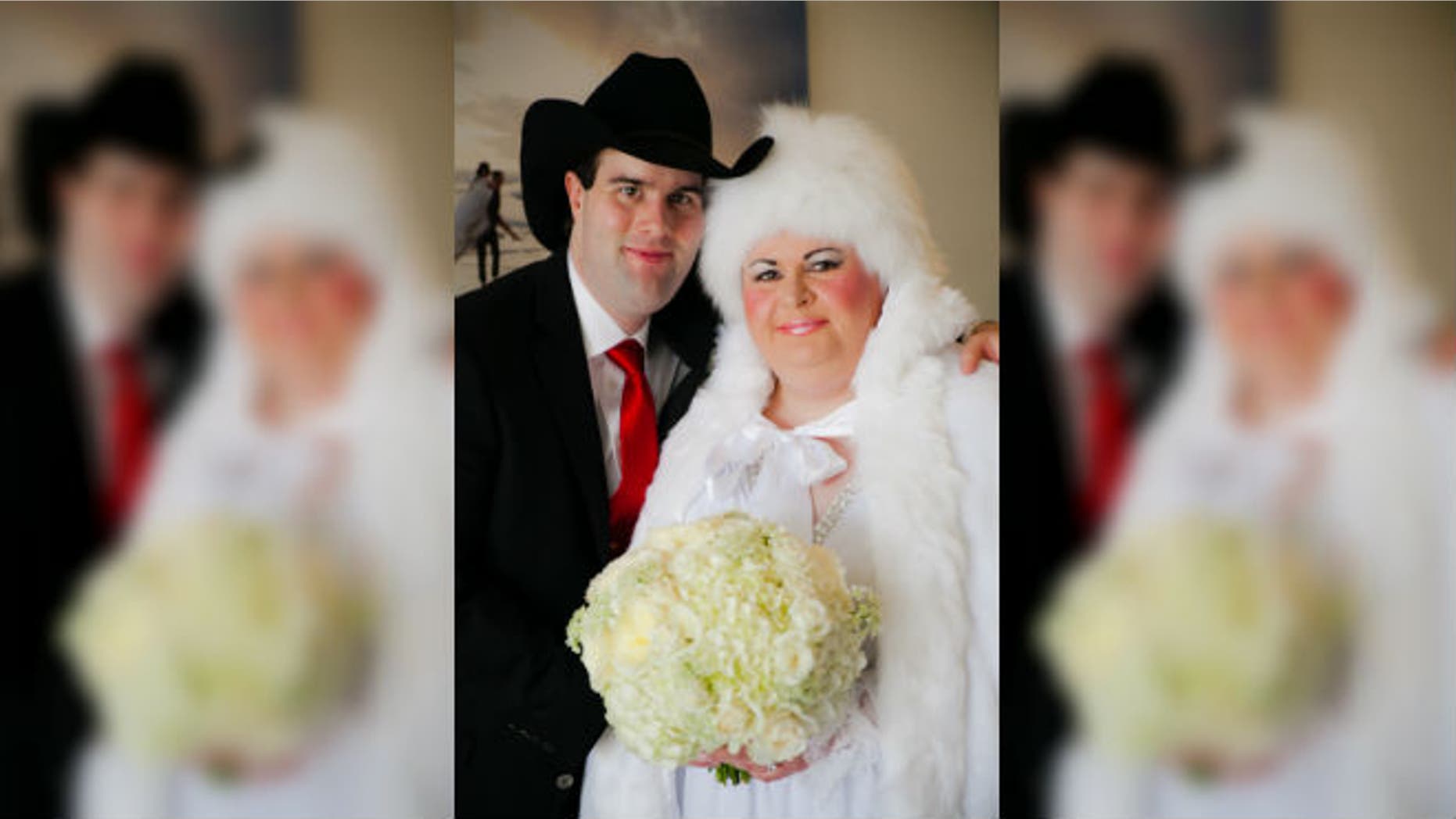 On Sunday, Anita Lesko and Abraham Talmage Nielsen got married surrounded by 185 of their friends, family and supporters. While their union sounds ordinary, the ceremony was exceptional as the entire wedding party and those who helped plan the day identify as being on the autism spectrum.
The wedding was held during the second annual Love & Autism: A Conference with Heart event in San Diego, Calif., and those who organized the event said it's the first-ever all-autism wedding.
"Our message is really simple," Dr. Jenny Palmiotto, founder of the Love & Autism conference, told FoxNews.com. "Love is part of the human experience, and this doesn't change with neurological differences associated with autism. We wanted to bring to light these relationship issues."
Lesko, a certified registered nurse anesthesiologist, had already been scheduled to speak at the event when she emailed Palmiotto to ask if she and Nielsen could have their wedding there, so they could show that love and autism do co-exist.
"I immediately said yes," said Palmiotto, who is also clinical director and CEO of The Family Guidance & Therapy Center of Southern California. "It must be so different to live in a world where people assume that … you are inept or incapable of having a relationship, or maybe even don't want one. That's really contrary to my clinical practice and even all of the available relational research to date."
Autism spectrum disorder (ASD) is a group of complex developmental disorders of brain development that are characterized by social, communication and behavioral challenges. According to the Centers for Disease Control and Prevention (CDC), about 1 in 68 children have been identified with ASD.
Lesko and Nielsen met six years ago at an autism/Asperger's group that Lesko started after she was diagnosed at age 50. Lesko was relieved when she was diagnosed because all the differences she had been unable to describe in her life— including loneliness and lack of relationships— were finally clear, she told Palmiotto.
Over the course of a year, the two developed a friendship— Lesko was Nielsen's first friend. One night, Lesko took Nielsen, a draftsman, out for dinner to celebrate him earning a cybersecurity clearance certificate, and he took the chance to make the relationship romantic.
"Abraham said he developed feelings for her but pushed them down. [He thought] 'If I play this card and I fail, I lose my best friend, too,'" Palmiotto recalled him telling her.
Lesko is 56 and Nielsen is 28, but the couple told Palmiotto that finding someone you can trust and depend on for the first time makes any age difference irrelevant.
"They've both said this to me … that for two people who felt so alone, isolated, socially excluded, finding each other felt like they both walked in each other's shoes," Palmiotto said.
Everyone involved in the wedding identified as being on the autism spectrum, including the DJ, classical harpist, wedding cake baker, officiant, groomsman, ushers, flower girls and ring bearer. Autism activist and best-selling author Temple Grandin— one of Time Magazine's most influential people in 2010— gave a special video message for the bride and groom, who live in Pensacola, Fla.
According to the Love & Autism website, in a previous conversation Temple told Lesko, "your wedding is so important to the autism community because it shows that positive relationships are possible."
The wedding was also significant because it showed that people with autism support one another.
"So often the discussion is  about supporting people with autism, but now with this wonderful event we see great people standing up for and beside their friends," Palmiotto said.
While autism diagnoses are often associated with difficulty relating to and sharing experiences with others, Palmiotto said Lesko and Nielsen's wedding offers evidence those features aren't central to the condition.
"Looking at all these [wedding] participants dancing, socializing, we could hardly get them out of the hall," she said. "People on the spectrum are social beings. Relationships are core, from the cradle to the grave, and that is very true as well for people with autism."