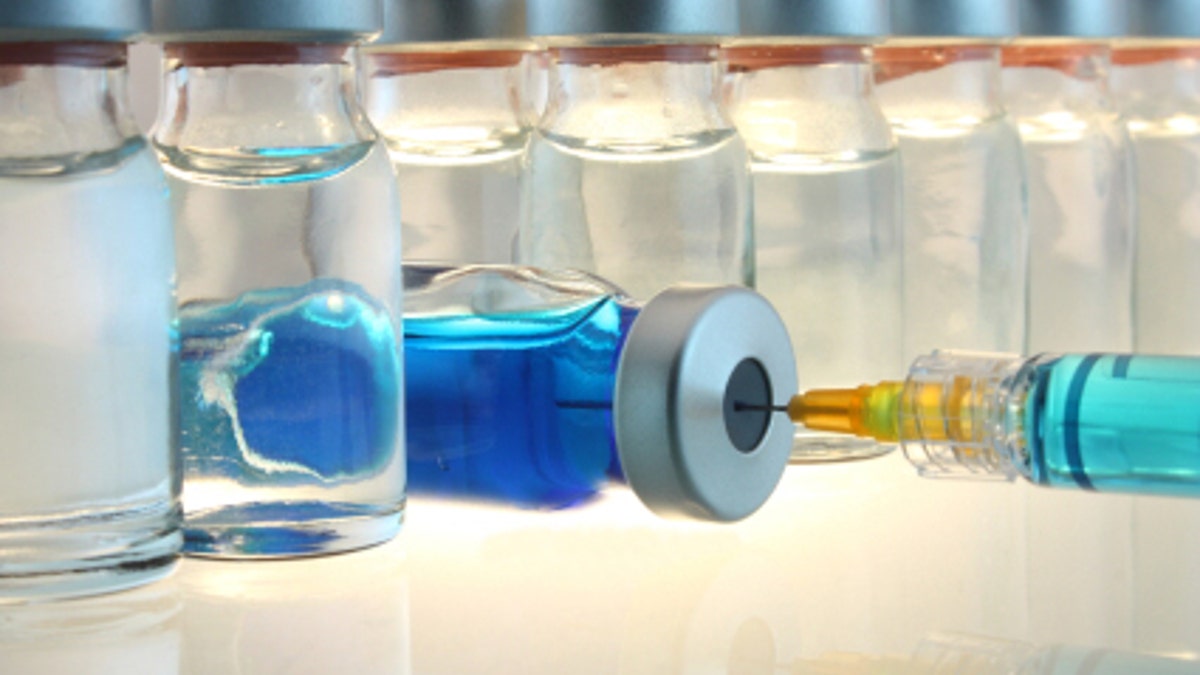 Giving kids and teens in a New York community a third dose of the measles, mumps, rubella (MMR) vaccine likely helped halt a mumps outbreak in late 2009 and early 2010, according to a new report from the Centers for Disease Control and Prevention.
U.S. guidelines call for kids to get two doses of the MMR vaccine, one at age 12-15 months and the other at 4-6 years. But as evidence from the Orange County, New York, community shows, mumps can spread in very close quarters even when most young people have received both recommended doses.
The study covers a mumps outbreak in the Orthodox Jewish community, which researchers say began at a religious camp in the Catskill Mountains and was spread by a method of schooling involving close one-on-one contact between study partners, known as chavrusas (see Reuters Health story of October 31, 2012).
In September through December 2009, the outbreak sickened close to 400 people in one Orange County village and was concentrated at three local schools.
"Most of these outbreaks of mumps occur in very crowded settings," said Dr. Preeta Kutty, a CDC researcher who worked on the report.
"Although the majority of the children (who got mumps) had received two doses of the vaccine, the intensity of exposure overcame that protection," she told Reuters Health.
Because it can take a few days for mumps to cause symptoms, Kutty said infected students may have been exposing their study partners without knowing they were sick.
When other outbreak-control methods such as isolating sick children failed, public health workers stepped in and offered village students in grades 6 through 12 a third dose of the MMR vaccine in January and February 2010.
In their report on that intervention, Kutty and her colleagues found the rate of new mumps attacks in that age group dropped from almost 5 percent of kids in the three weeks before vaccination to 0.13 percent a few weeks after the extra doses were given.
Village-wide, mumps attacks fell from 0.86 percent to 0.21 percent, the research team reported Monday in Pediatrics.
The most common vaccine side effects were redness and swelling from the shot and achy joints and muscles.
Mumps is caused by a contagious virus that leads to swelling of the salivary glands and other common symptoms, such as fever, headache and tiredness. Complications of a mumps infection include inflammation in the brain, testicles or ovaries.
Kutty said even among people in the New York village who didn't get a booster dose of the MMR vaccine, so-called "herd immunity" likely kept them protected. Out of 2,178 students who had already received two doses of the vaccine, more than 80 percent chose to receive a third during the outbreak.
Still, the researchers can't prove the vaccine was responsible for the drop-off in mumps cases. It's always possible the outbreak had already hit its peak and was on the decline anyway.
They emphasized that the study doesn't mean everyone should get a third dose of the MMR vaccine. But in outbreaks, booster shots could be one tool when other infection-control strategies fail, they said.
"We have learned that providing a third dose may be effective in stopping an outbreak," Kutty said.
Dr. Saad Omer, from the Emory Vaccine Center in Atlanta, said that's an important lesson for dealing with future mumps outbreaks, both in the U.S. and elsewhere.
"The vaccine is so safe and the evidence is very reasonable now," Omer, who wasn't involved in the new study, told Reuters Health. "I think (a third vaccine) should be on the list of first-line options for decent-sized outbreaks."
Mumps outbreaks are most common in crowded settings such as college dorms and prisons, he added. So the recent outbreak in religious schools "is not all that unique."
Pediatrician and vaccine researcher Dr. Amanda Dempsey from the University of Colorado Denver said the Orange County outbreak was probably due to a combination of big families and crowded schools as well as lack of 100-percent MMR vaccine coverage.
She, as well as the study's authors, said the report also highlights the importance of following vaccination recommendations in early childhood.
The boy who first introduced mumps into the Catskill Mountain camp had himself contracted the disease during an outbreak in England, where concerns over vaccine safety had led to low vaccination rates. The boy had previously received the standard two doses of mumps vaccine.
"The main way that vaccine-preventable diseases get propagated is through people who aren't fully vaccinated," Dempsey told Reuters Health. "Even small drops in vaccine coverage can have major implications."